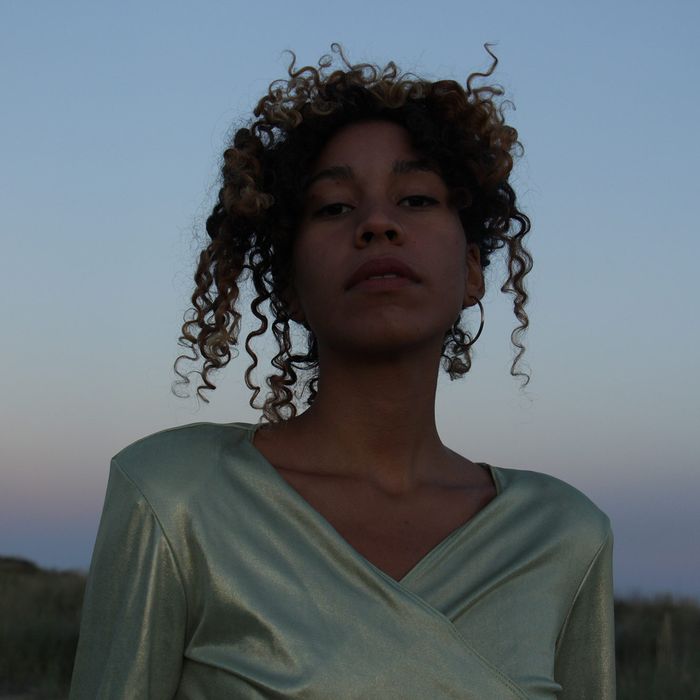 Photo: Tiago mena Abrantes
This summer, every festival lineup and radio station will inevitably feature the same predictable artists. That's a Bop is our month-long effort to introduce you to artists and songs beyond the top-ten list.
Chances are, unless you're currently getting your Ph.D. in musicology somewhere (congrats!), the medieval round "Sumer Is Icumen In," written in the mid-13th century, is not going to be super familiar to you. (And if you didn't learn this in third grade, a round is a song where several voices sing the same melody but start at different intervals.) Norwegian-born songwriter Charlotte Dos Santos studied at Berklee College of Music, so she's a little more tuned into these things than you or I, and on her new album, Cleo, she's given the historical staple a refresh you never knew it needed. With a jazzy melody and Dos Santos's sleepy vocals, the rewrite of "Sumer Is Icumen In" is meant to be grooved to. Oh, and the song's Middle English title roughly translates to "summer has arrived." Convenient timing!
In an interview with Pigeon and Planes about Cleo, Dos Santos explained that she intentionally infused the record with a medieval theme, so that she could "put people onto different types of music that they're not used to." The rest of the record is jam-packed with vintage soul and jazz, so if medieval music turns out to not be your thing, you've got plenty of other options.
Charlotte Dos Santos's Cleo is available on Fresh Selects now.