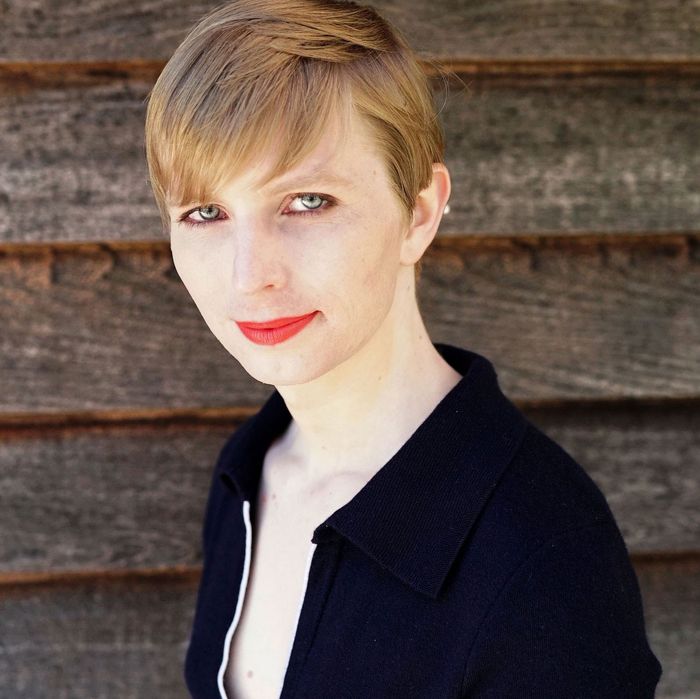 Chelsea Manning gave her first TV interview after her release.
Photo: Courtesy of Instagram/xychelsea87
Just a few weeks after she was released from prison after serving seven years of a 35-year sentence, Chelsea Manning gave her first televised interview. Appearing on ABC's Nightline, the former Army intelligence analyst talked about her motivations in releasing classified information, and what it was like to transition in federal prison.
"It's literally what keeps me alive," she said of her hormone treatment. "I used to get these horrible feelings like I just wanted to rip my body apart … it keeps me from feeling like I'm in the wrong body. I don't want to have to go through that experience again. It's really, really awful."
Although the Army initially provided her with hormone treatment, it stopped short of allowing her to undergo gender-confirmation surgery, despite a psychologist's recommendation. Manning went on a four-day hunger strike in protest, after which the Army granted her request, although she did wonder "why it [took] so long."
She also elaborated on why she leaked more than 700,000 official documents to WikiLeaks, saying that over time she couldn't ignore the fact that they contained information on the civilian deaths of real human beings. "We're filtering it all through facts, statistics, reports, dates, times, locations, and eventually, you just stop," she said. "I stopped seeing just statistics and information, and I started seeing people."
She added that she wanted to spark public debate by releasing the documents, saying the channels of higher command to which she could've taken her concerns "are there, but don't work."
"Anything I've done, it's me. There's no one else," she said. "No one told me to do this. Nobody directed me to do this. This is me."