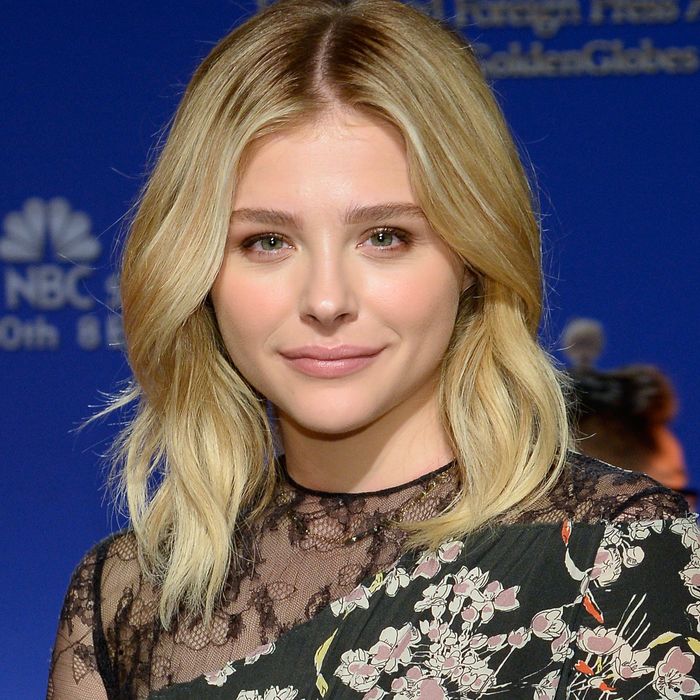 Chloe Grace Moretz.
Photo: Kevork Djansezian/Getty Images
Among the voices outraged on social-media over a marketing campaign for Red Shoes & the 7 Dwarfs is the star of the animated film Chloë Grace Moretz. The controversial promotional poster for the family comedy had a picture of a tall, slender woman next to a stouter version of the same character with the tagline, "What if Snow White was no longer beautiful and the 7 Dwarfs not so short?" Moretz quickly disavowed the advertisement's tacit messaging that fatter body types are less attractive than thin on Twitter. "I am just as appalled and angry as everyone else," Moretz wrote. "This wasn't approved by me or my team."
According to Entertainment Weekly, the ad campaign has since been nixed, with one producer, Sujin Hwang, issuing an apology. Despite appearances, Hwang assured EW that the comedy "carries a message designed to challenge social prejudices related to standards of physical beauty in society by emphasizing the importance of inner beauty."
The film's plot centers around a pair of magical red shoes that seven handsome princes need to break a curse that has turned them all into dwarfs. The princess who owns them, however, doesn't want to part with the shoes, because when she wears them her natural curvy body transforms into that of a stereotypical, Disney-esque princess. So, think Fiona's journey in Shrek, but without the green skin.