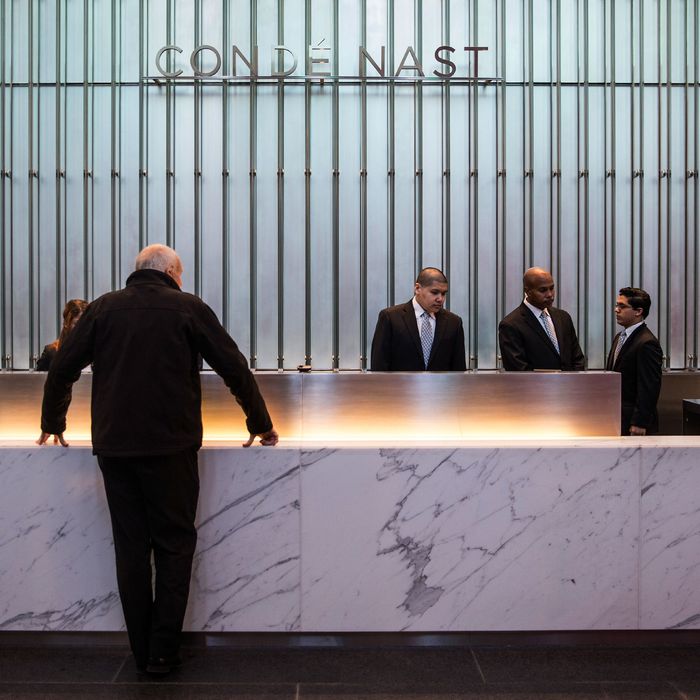 Condé Nast.
Photo: Andrew Burton/Getty Images
Condé Nast's first multi-brand fashion-retail website, Style.com, is closing only nine months after its high-profile debut, the New York Times reports. Style.com previously served as home for Condé Nast's runway coverage, before the publisher invested a reported $100 million into its major rebranding into a global e-commerce venture in 2015.
In a Tuesday statement to the Times, Condé Nast said Style.com had closed all trading operations and, effective immediately, all visitors will be directed to the website of its new partner, Farfetch, an online high-end boutique marketplace in which the publisher is an early investor. Per the Times:
"Our experience with Style.com taught us that content is a powerful driver of commerce, and the combination of great editorial with a great shopping experience creates a great user experience and revenue upside," said Matt Starker, the general manager of digital strategy at Condé Nast. He acknowledged, however, that the skill sets required to create content and those required to run a seamless shopping site were different.
The Times notes that McKinsey & Company has predicted that online luxury goods sales will triple in the next ten years (up to $78 billion by 2025). But although other publishers, including Hearst, have implemented their own e-commerce structures, none have been "as hyped" as Style.com. But Style.com reportedly got off to a rocky start, with a delayed debut, rumors of "poor sales" and a "staff exodus," and stalled rollout plans.
"Sadly, the results of the business have fallen very far short of where we hoped they would be," Jonathan Newhouse, chairman and chief executive of Condé Nast International, said in a statement to the website's staff, per the Times. "These decisions were taken only after all other alternatives were explored. It has been a painful decision to make, and I know it is painful for all of you. You worked with tremendous dedication. But in the end it was not enough to achieve the success we hoped to make."
Farfetch is currently one of the top luxury online-fashion retailers when it comes to traffic, and Condé Nast will help the website with its first content-creation arm, the Times reports.