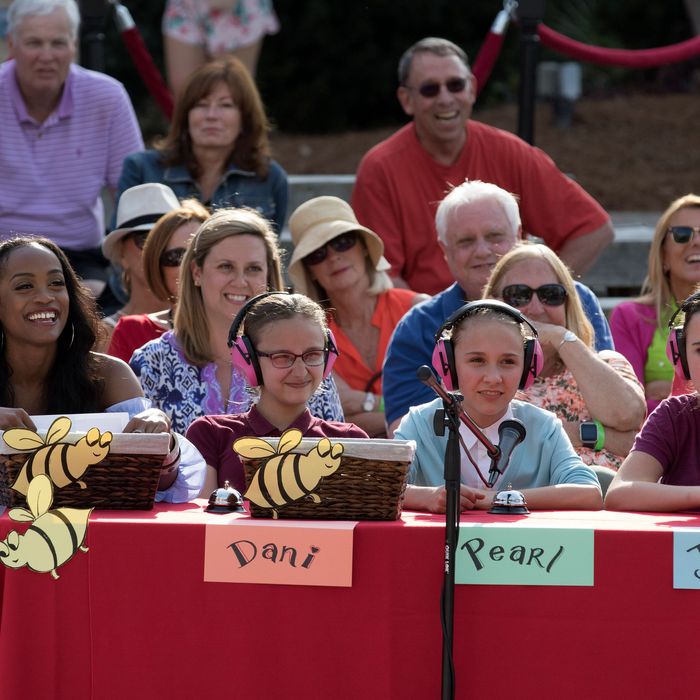 The Bachelorette
Photo: Bob Leverone/ABC
Last night, Bachelorette Rachel Lindsay held a spelling bee for her male suitors, because she finds intelligence "extremely sexy." Unfortunately, The Bachelorette franchise is an intellectual black hole where language goes to die, which left for some pretty interesting guesses when it came to spelling words like 'facade' and 'champagne.'
Here's a fun game to play at home (sort of like Are You Smarter Than A Fifth Grader, but less hard). Have a friend read these words out-loud to you – eyes closed, no peeking! – and attempt to spell them correctly.
These are the ones the men got right:
SQUIRT
PASSION
CARESS
SCHMUCK
EUPHORIC
STUNNING
POLYAMOROUS
And the ones they got incorrect, along with their guesses:
CHAMPAGNE (CHAMPANGE)
BOUDOIR (BOURDEAUX)
FACADE (PHYSDE)
COITUS (QUICUI…)
BOUTONNIERE (BOUTENERE)
PHYSIOLOGICAL (PSY…)
Did you get more than seven correct? If so congratulations! You could beat a Bachelorette contestant at a spelling bee.