The origin story of the Cowgirls of Color, the all-black, all-female rodeo team, is the stuff of inspirational movies. Sandra "Pinky" Dorsey, Selina "Pennie" Brown, Brittaney "Britt Brat" Logan, and Kisha "KB" Bowles are all from the D.C. area. Some of the friends hung out regularly with a group of male cowboys. They supported the guys at riding events around Maryland, but it wasn't until a grizzled horseman named Dr. Ray Charles Lockamy recruited them to an all-women team that they discovered their mutual love of rodeo.
"The black-cowboy community is incredible, and it's so fun — especially for someone like me, a tomboy," says Pennie. "I'm telling you, I partied with them for maybe five years before anyone said anything to me about learning about horses."
True to sports-movie cliché, Lockamy was a bit of a character. "He was very tough on us," says KB, "but we ended up so good so fast that we tolerated the yelling and the busting." After just five months, the team was determined to compete in the Bill Pickett Invitational Rodeo, the country's only touring all-black rodeo competition. The Cowgirls didn't win the next year, but that didn't matter — the teammates had found their bliss.
All four say that being cowgirls means constantly confounding expectations. "When I show up in the community on a horse, it's so dope to experience people's reactions. The kids are excited because it's a horse, the women are excited because it's a black woman, and the men are excited because it's a black woman," says Pinky.
And it's a chance to escape their everyday lives. One of the women even made a day job out of rodeo. Britt Brat, the baby of the group, still works as a member-service rep at Kaiser Permanente but says she's a secret adrenaline junkie. "Going full speed on a horse? There's nothing like it."
Pinky
Age: 31
Horses: Midnight, Red Windstorm, Codie, and Santana, a.k.a. Fat Boy.
"When you really run a horse, you feel like you're flying. And when you have a true bond with a horse, you become one. The horse knows what you want without you even saying it. You become connected, and there's nothing that can break that."
Pennie
Age: 44
"It's a rich, white sport. I always talk about this one little 10-year-old girl who won $40,000 in the barrel competition. The kids where I'm from in D.C. — that would change their families forever."
Britt Brat
Age: 30
Horse: Moonlight
"Competing gets you amped. Once you see all those people? Yeah, you're nervous."
KB
Age: 40
Horse: Tissy
"When I put on my cowgirl hat, I'm like, Okay, now I'm a warrior."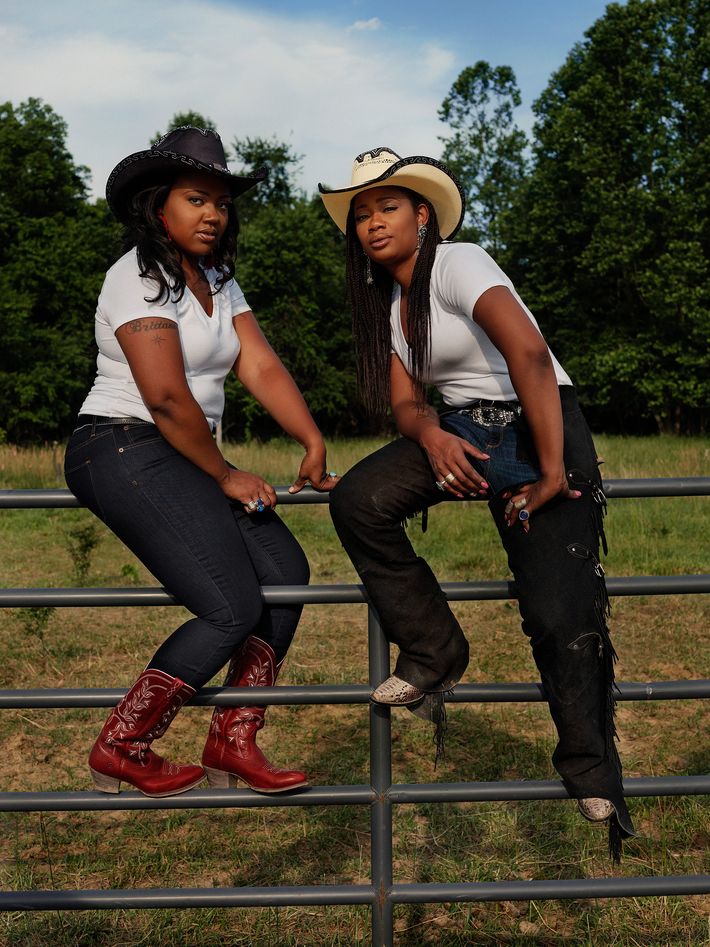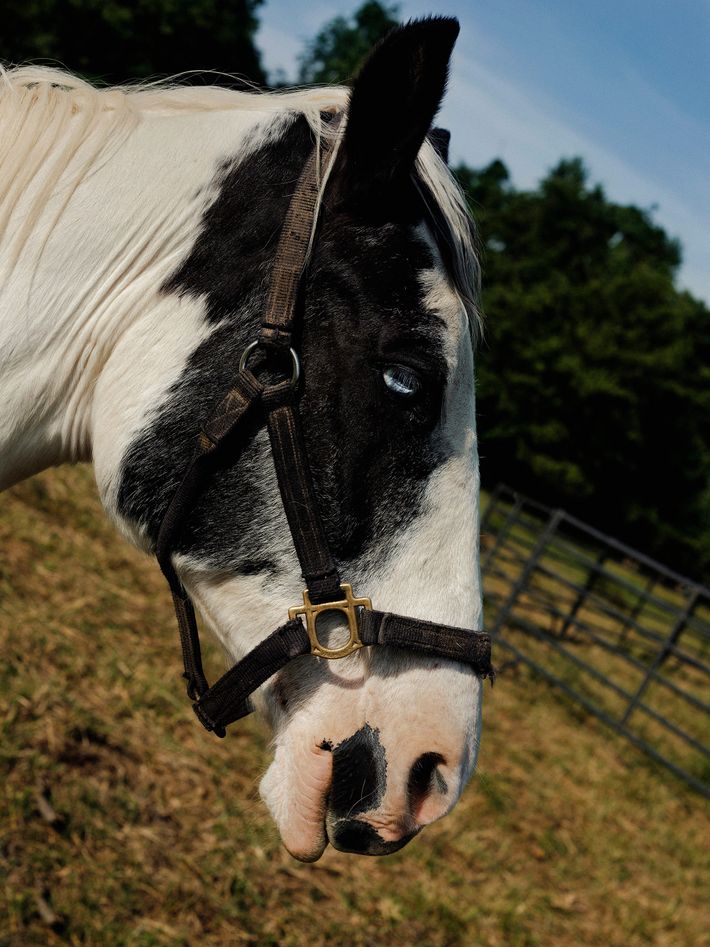 Top image: From left, On Pennie: Ellery earrings, $780 at ellery.com; Gap shirt, $60, and jeans, $99, at gap.com; Guess Western buckle belt, $49 at shop.guess.com; Frye boots, $528 at frye.com. On KB: Gap shirt, $60, and jeans, $99, at gap.com; Ariat boots, $240 at ariat.com. On Britt Brat: Gap shirt, $60, and jeans, $99, at gap.com; Ariat boots, $210 at ariat.com. On Pinky: Gap shirt, $60, and jeans, $99, at gap.com; stylist's own boots.
Production Credits
:
Photos by
Chadwick Tyler
Styled by
Lindsay Peoples
Produced by
Biel Parklee
Makeup by
Monica Bethea
Photography Assistant:
Andrew Espinal
. Fashion Assistant:
Robyn Mowatt.
*A version of this article appears in the June 26, 2017, issue of New York Magazine.