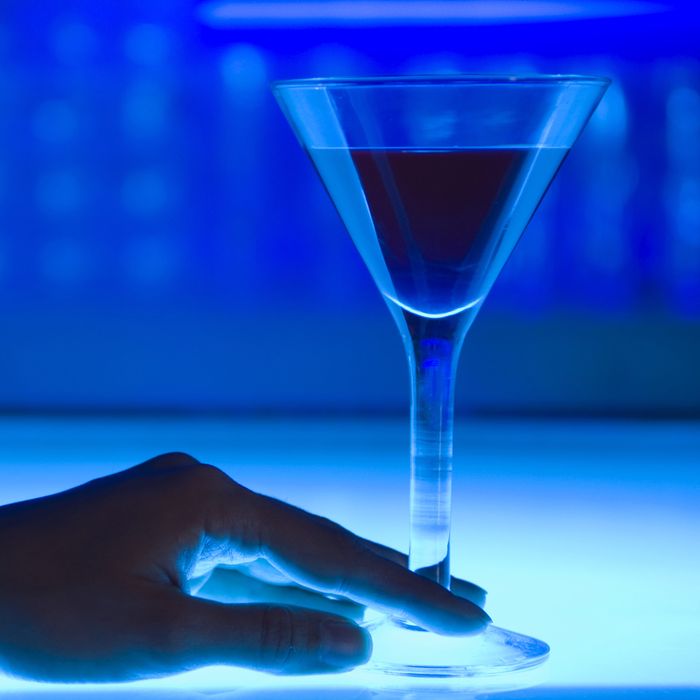 Teens invented a straw to detect date-rape drugs.
Photo: Nicolas Perez/Getty Images
Three teenage girls from Miami developed a surprisingly simple invention to help fight drug-facilitated sexual assault: A "smart straw" that can detect three of the most commonly used date-rape substances — Rohypnol, GHB, and ketamine.
As A Plus reports, the three high-school students created a "smart" straw that looks just like any other straw you'd find at a bar, except for sensors that can be used to test for date-rape drugs that may have been slipped into a person's drink. The girls — Susana Cappello, Carolina Baigorri, and Victoria Roca — reportedly came up with the idea after learning about the distressing statistics on campus sexual assault. They later submitted their invention to the Miami Herald Business Plan Competition for start-ups and entrepreneurs, and ended up beating 300 other entrants to win.
Cappello told A Plus that she and her friends were also inspired to come up with the invention after learning that her older sister's university had reports of date-rape drugs being used. "So, my friends and I knew we needed to come up with a simple solution to test for drugs," Cappello said. "I remember my dad always says 'the best ideas are the ideas that help people,' so we just thought of a simple, easy, inexpensive solution — Smart Straws."
The girls plan to bring their invention to the market through a crowdfunding campaign, which they hope to launch soon. However, they may have to rename their product — potentially to Safety Straws — as McDonald's recently came out with its own "smart straw" for drinking shakes, Capello noted. Either way, the teens hope their product can help prevent sexual assault.
"Rapes assisted by drugs or alcohol are all too common. We just want to give any gender a simple tool to protect themselves," Cappello told A Plus. "We would also like to lower the rapes that occur in general with the involvement of alcoholic or nonalcoholic drinks."