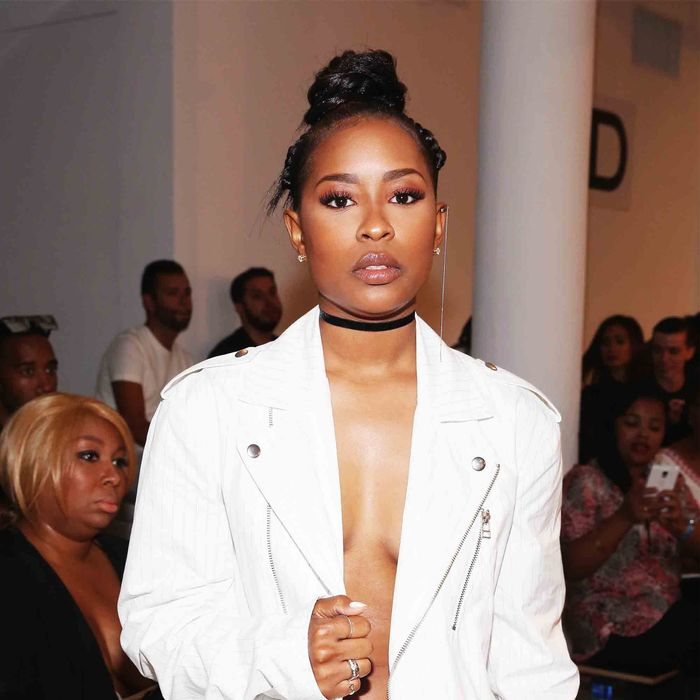 Dej Loaf.
Photo: Mireya Acierto/Getty Images
This summer, every festival lineup and radio station will inevitably feature the same predictable artists. That's a Bop is our monthlong effort to introduce you to artists and songs beyond the top-ten list.
Summer romances, like perishable food, do not get better with age. A summer fling in middle school has about as much a chance of working out as one that happens in your 30s: little to none. But this year, after spinning DeJ Loaf's new track "No Fear" a couple dozen times, you might start to believe that things will be different.
Dancing to disco-y melodies that back lyrics like "I wanna love you with no fears" and "You are where you should be / I want this for life" is the perfect recipe for getting your hopes up and believing that real love does exist somewhere, maybe even at the greasy burger shack at the beach. Whether that unfortunate Tinder date you went on is where you're going to find it is not for DeJ to decide. But "No Fear" is a perfect soundtrack to true love and delusional love, so no matter what ends up happening this summer, you'll be able to keep the faith alive.
DeJ Loaf's debut album, Liberated, is expected to release this year.