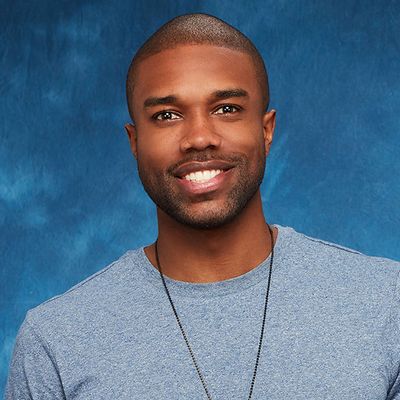 Bachelor in Paradise contestant DeMario Jackson's lawyer has issued a statement to People that there's video evidence that will vindicate his client.
Jackson is accused of sexually assaulting BiP castmate Corinne Olympios, which led to the show's abrupt shutdown last week where it was filming in Sayulita, Mexico. Olympios issued an official statement about the event a few days after rumors surfaced of "alleged misconduct" that spurred Warner Bros. to shut down production on the reality TV show. Olympios told New York, "I am a victim and have spent the last week trying to make sense of what happened on June 4." A source added that she hasn't seen any footage of the incident. However, a BiP crewmember offered disturbing details about the incident, including that at one point Olympios "seemed to go limp and was sliding under water."
Jackson, who has since lost his job, went on Inside Edition Thursday night to defend himself against the allegations. His lawyer Walter Mosley issued a statement to People Saturday that doubles down on his client's innocence. "The tapes will show that everyone, all of the participants of the Bachelor, everyone was consenting to what was going on… And certainly his interaction with Corrine was a consensual interaction," Mosley said, adding, "I have no fears. This is not a criminal investigation. If there was enough for an investigation, then there's about 30 other people who all work for ABC or Warner Bros. who need to be investigated for aiding and abetting because they're all sitting there watching with the cameras."
We will update as more information becomes available.