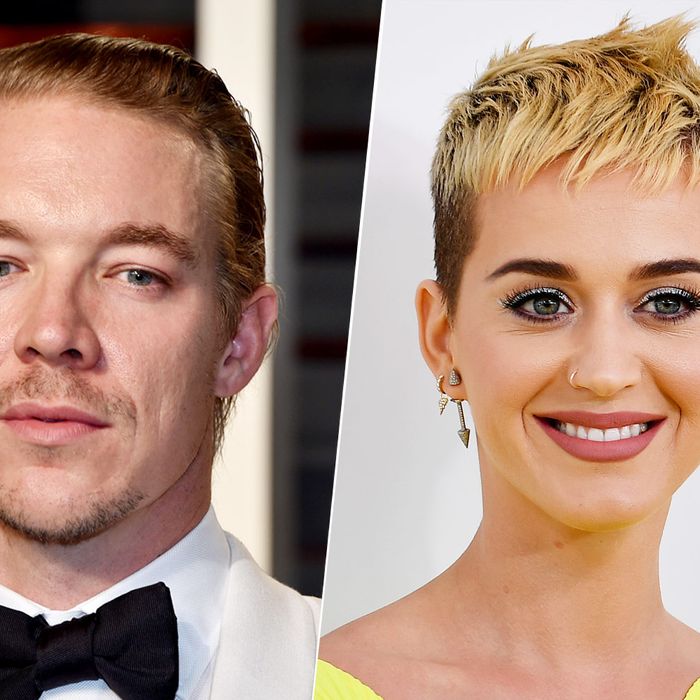 Diplo, Katy Perry.
Photo: Getty Images
Over the weekend, Katy Perry — née Katheryn Elizabeth Hudson — broadcast the Katy Perry Puppy Cam nobody asked for. Part of Perry's livestream involved an interview with James Corden, in which he asked her to rank the sexual performances of exes Orlando Bloom, John Mayer, and Diplo — and although Perry called them "all amazing lovers," she placed Diplo dead last.
Diplo — née Thomas Wesley Pentz — a DJ, model, and advocate for breaking down diarrhea stigma, responded to her comments the following day the only way someone can when their sex reputation has been publicly insulted: via a series of tweets.
"I don't even remember having sex," he replied to a post about the news, adding shortly afterwards, "I won the bronze metal in sex Olympics."
Make that DJ, model, diarrhea awareness advocate, and sex Olympian.