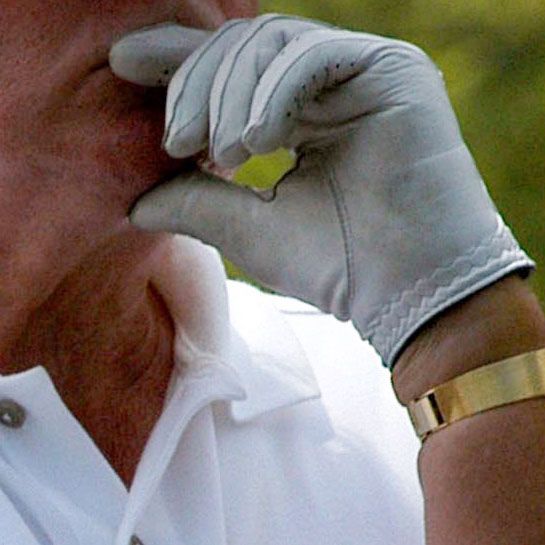 President Trump's distinctive watch band.
Photo: Patrick McMullan
Much has been said about Donald Trump's hands — that they're smaller than average; that they predict the size of other parts of his anatomy; that they're the most beautiful hands. But while we've been focused on the president's fingers, we'd so far overlooked the area two inches up his arm, where he wears his watch. Thankfully, Twitter users were on hand Sunday to correct this lapse:
Judging by the photos, it looks like the president wears his watch this tight on purpose.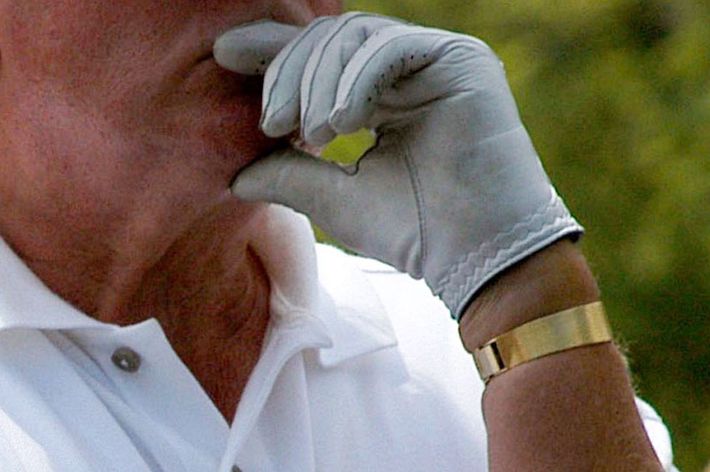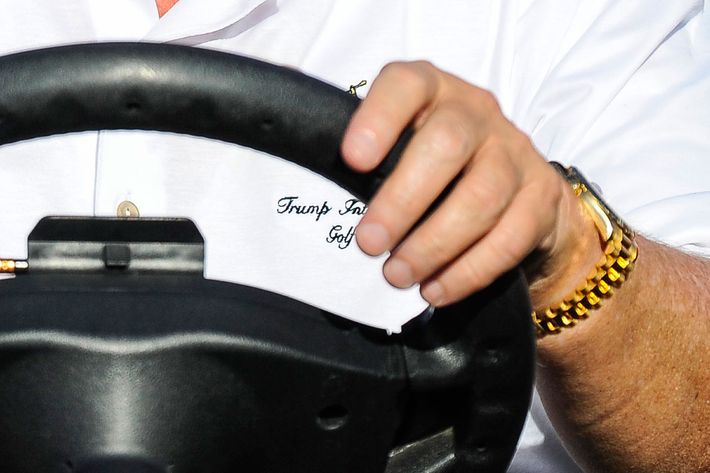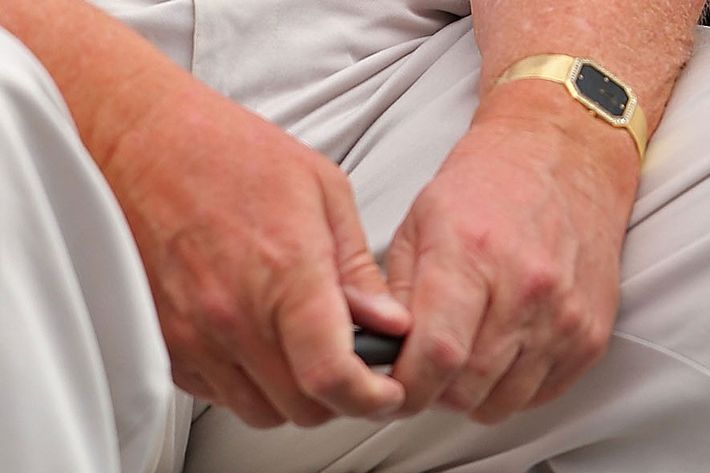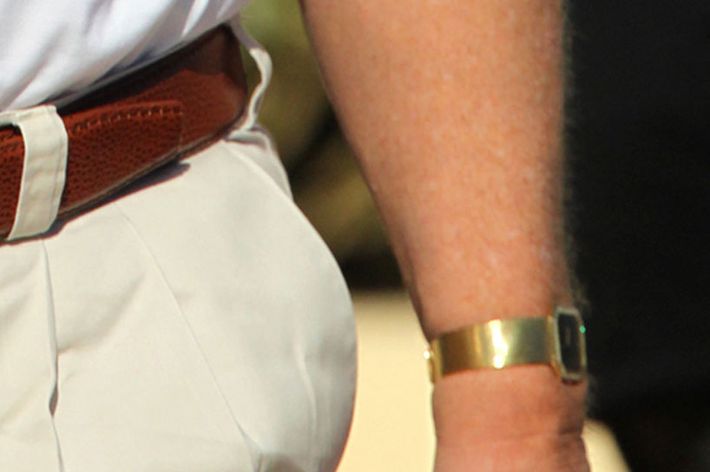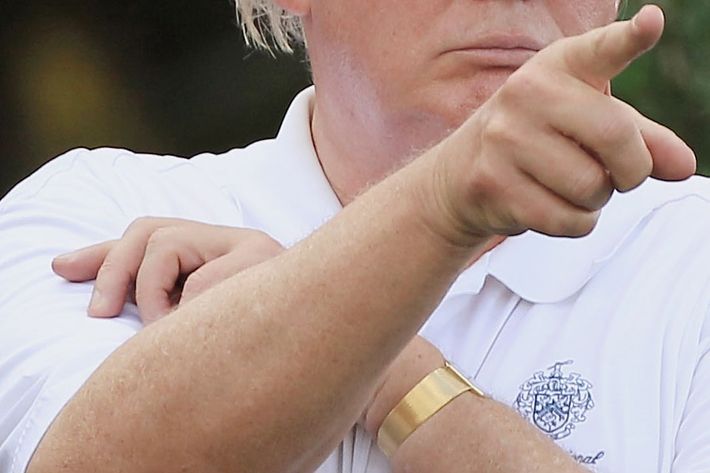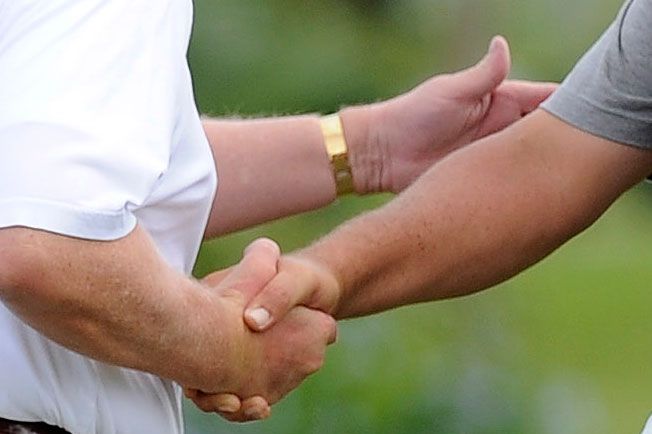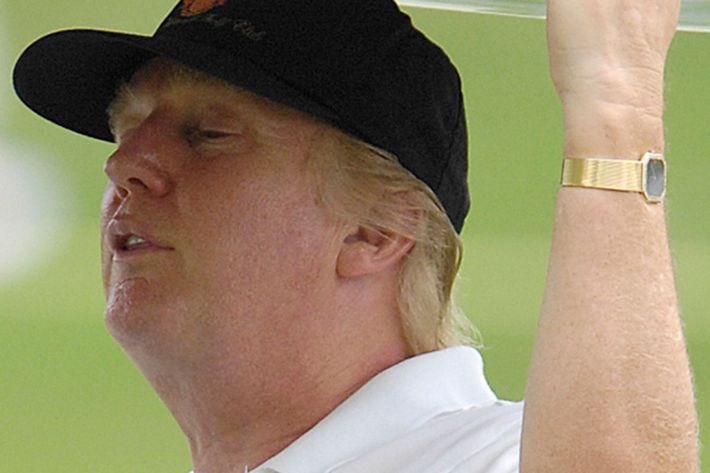 The good news is that this might explain why he gives such over-the-top handshakes: Maybe he just can't feel his fingers.