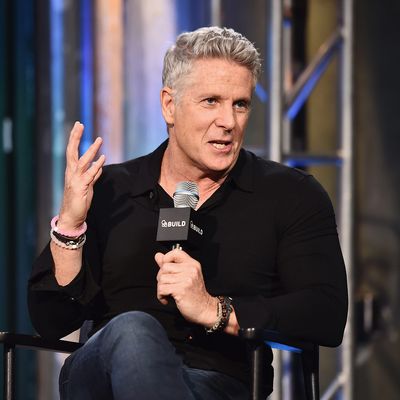 Donny Deutsch.
Photo: 2015 Getty Images
A day after the President of the United States vindictively tweeted at Morning Joe hosts Mika Brzezinski and Joe Scarborough, Morning Joe regular Donny Deutsch challenged him to a fight on air.
"Donald if you're watching, we're from Queens. I'll meet you in the schoolyard, brother," Deutsch said Friday morning on Morning Joe.
He continued, saying that it was ironic that the "physically disgusting" Trump would insult someone else's looks. He also referred to Trump as a "vulgar pig" and said, "you guys take the high road, I'm going to take the low road" in a reference to Michelle Obama's DNC speech.
"Enough is enough with this disgusting, vulgar man! To talk about women that day, and the irony is that you physically look like you do, beyond the stupidity of it, you are a pig! You are a bully! And you are doing disgusting things to this country."
Meanwhile, Brzezinski and Scarborough penned an op-ed for the Washington Post where they, among other things, said Trump used the National Enquirer to extort them.