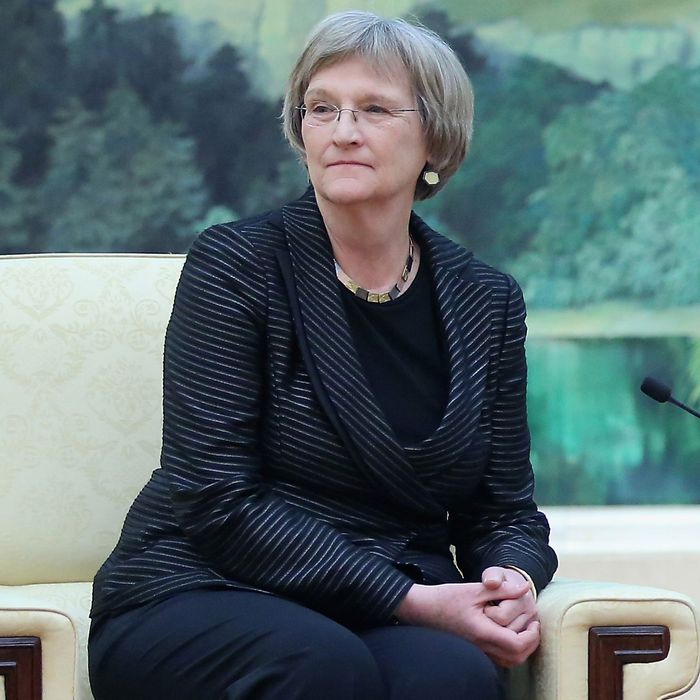 Drew Gilpin Faust in 2015.
Photo: 2015 Getty Images
Back in 2007, historian Drew Gilpin Faust became the president of Harvard, and the first woman in the university's centuries-long history to hold the position. On Wednesday, she announced that she would be stepping down at the end of her 11th year on the job.
"I am deeply grateful to every member of this community for the honor of being your president and for the support and, indeed, joy you have given me," she wrote in a letter notifying the university. "I look forward to being able to thank you directly in the course of the next year and to using the months that remain in my term to join with you in continuing to advance our shared purposes."
One of her earliest and most celebrated endeavors during her tenure was significantly expanding the financial aid available to students. Her last day will be June 30, 2018.