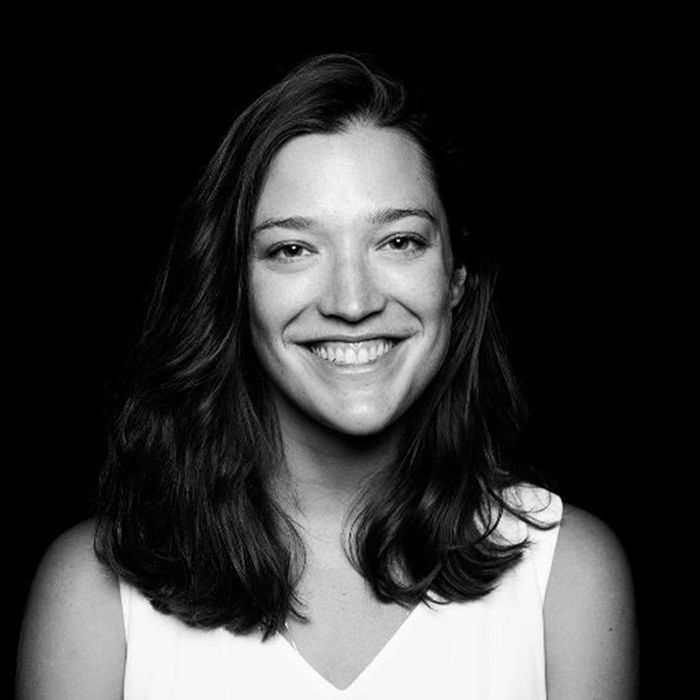 Emma Carmichael will remain at Jezebel until next month.
Photo: Courtesy of Twitter/emmacargo
On Friday afternoon, Emma Carmichael — the editor-in-chief of Jezebel — tweeted that she's stepping down after three years at the site; her last day will be July 14.
Carmichael sent an email around to her staff regarding her resignation, which she shared with the Cut:
To the best staff on the internet:

 

I've decided to step down as editor-in-chief of Jezebel. My last day running the site will be July 14.




This has been the hardest decision of my professional life, but it's one I feel clear-headed about—I'm simply a little burnt out and ready to take a break from running a website. I'm so proud of the work that we've done together in my three years here. Even after G*mergate, my extended stay in New Haven, the month of July 2015, the Hogan trial, the bankruptcy, the acquisition, the election, and everything else in between, this has been the very best job in the world, and that is all thanks to the best team around. You guys make the internet a joyful place to work, which is a difficult thing to pull off in 2017.




I'll explain more about my thought process in person and at length if you're curious, but please know that I'm not leaving for another job, and will continue as EIC for the next month. After that, I'll switch to a consulting editor role through the end of September, when we host our 10th anniversary event. In that role, I'll be helping Alex, Lauren, and Raju in figuring out Jezebel's future leadership so that the site continues to build on our momentum and success.




Thank you for always considering and writing blogs and stories whose inspiration ranged from the dumbest Slack tangent to carefully reported scoops and thoughtful essays. Thanks for providing our readers with a fun, inclusive space to be silly and smart in the same hour. Thanks for somehow generating a week's worth of Titanic coverage because we thought it might be a funny thing to do. Thanks for writing about sports for a day. Thanks for agreeing to live under one roof together for the inauguration. Thanks for making our political and cultural coverage the best in the business and for working harder and with more spirit than anyone on the internet. You guys make me laugh every dang day, even when the news is bad. Working with you all has been the most fun and rewarding thing I've ever done, and I can't wait to see what else you do.
Jezebel — along with Gawker Media's other assets — was purchased by Univision back in August and rebranded as Gizmodo Media. It's still unclear who will be filling Carmichael's role come July.