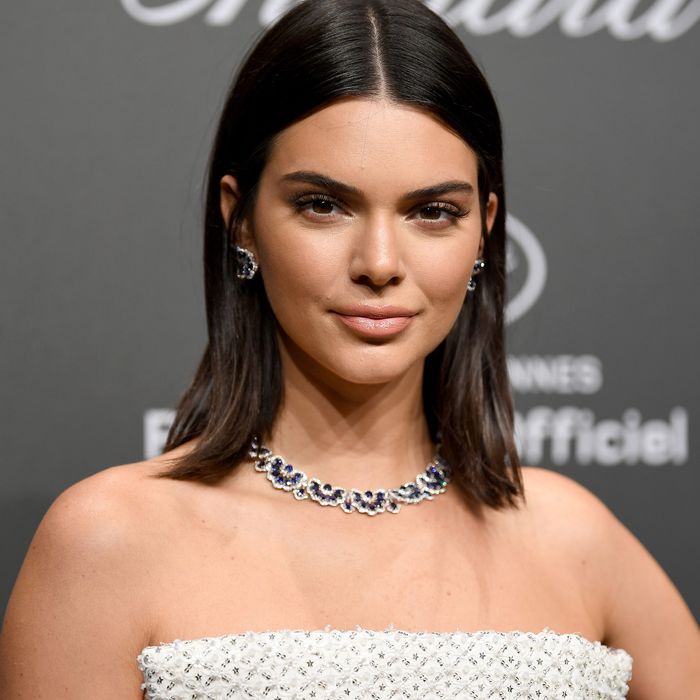 Kendall Jenner, a collaborator for Estée Lauder's doomed Edit line.
Photo: 2017 Getty Images
Estée Lauder's millennial-driven line, Edit, is getting more than that in the next few months. By September the mega-collection (82 pieces!) modeled by Kendall Jenner will stop appearing in stores, reports Women's Wear Daily. In a statement, Lauder wrote:
Estée Lauder created The Estée Edit collection for Sephora to recruit Millennial consumers. Simultaneous efforts by the core Estée Lauder brand have recruited Millennials via digital and makeup at an unprecedented rate. Therefore, after a year of valuable insights and learnings, we have decided that a separate brand in North America dedicated to recruiting Millennials is no longer necessary. We are committed to our partnership with Sephora and we are working closely to strengthen our business in Sephora and develop exciting new programs.
Launched just last year in March, Edit was an aggressive play by Estée Lauder — your mom's makeup brand of choice — to draw in a younger market. It was sold exclusively at Sephora. Even fashion "It" girl Irene Kim, another model for the collection, couldn't keep the line afloat. Poor sales plagued Edit early on and continued throughout its first year on the market.
Sephora has already discounted Edit items at 30 percent off. And while sales will cease in stores this fall, die-hard fans can still purchase pieces from the collection at EsteeLauder.com through the end of the year.