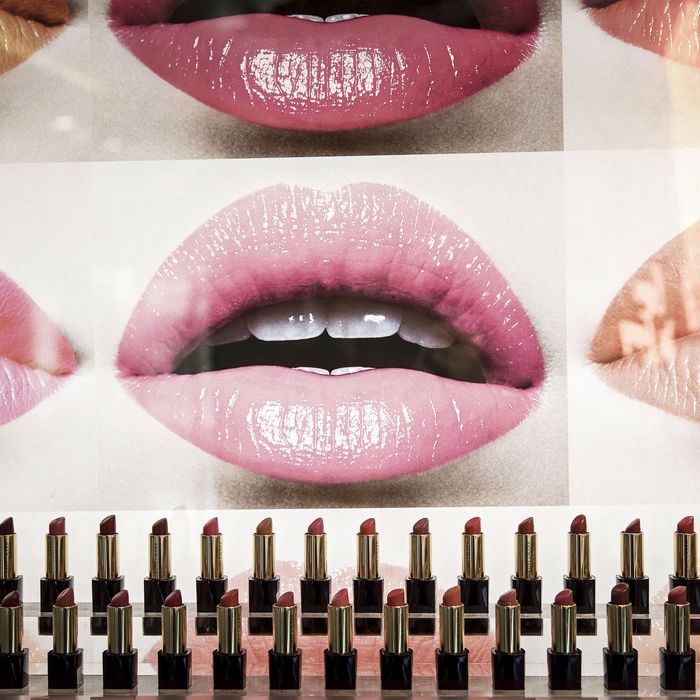 Estée Lauder.
Photo: Bloomberg Finance LP/Getty Images
"Cool French girl" is a tired phrase — unless it's used to describe makeup artist Violette, in which case it's wholly accurate. The undeniably cool French makeup artist and creative powerhouse has just been appointed as Estée Lauder's Global Beauty Director.
Violette, who goes by her first name only, is stepping into Tom Pecheux's former role at the French beauty house. Pecheux left to become the global beauty director for YSL at the beginning of the year.
A peek at Violette's Instagram page sheds light on her body of work. There's the photo of Daphne Groeneveld with electric-pink eyebrows; Sora Choi in pastel-speckled eyes; Taylor Hill wearing stickers as makeup. It's all so very fresh, and indicative of Violette's airy approach to beauty.
Before taking the reins at Estée Lauder, Violette held spots at Dior as a consultant, and La Mer as a brand spokesperson. On her YouTube page, she delivers bite-size tips for breezy looks. Though Estée Lauder just killed its millennial-targeted, Kendall Jenner–fronted Edit line, the addition of Violette just may mark a way that the brand can lean younger and — dare we say — edgier.