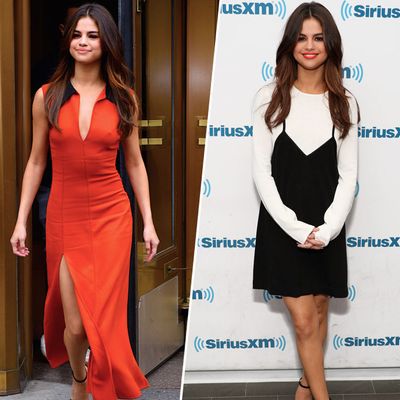 Taking a break from a litany of creative dates with the Weeknd, Selena Gomez has been showing off an understated (well, barring the hot pink one-piece) yet chic collection of looks during her current trip to New York. They're … wearable? At the very least, we now know her favorite shoe is a black, strappy sandal. And what's more relatable than that?
The L.A. Does New York Ensemble: Not even a celebrity can resist the siren call of the J.W. Anderson Pierce bag … or the rainbow-stripe trend.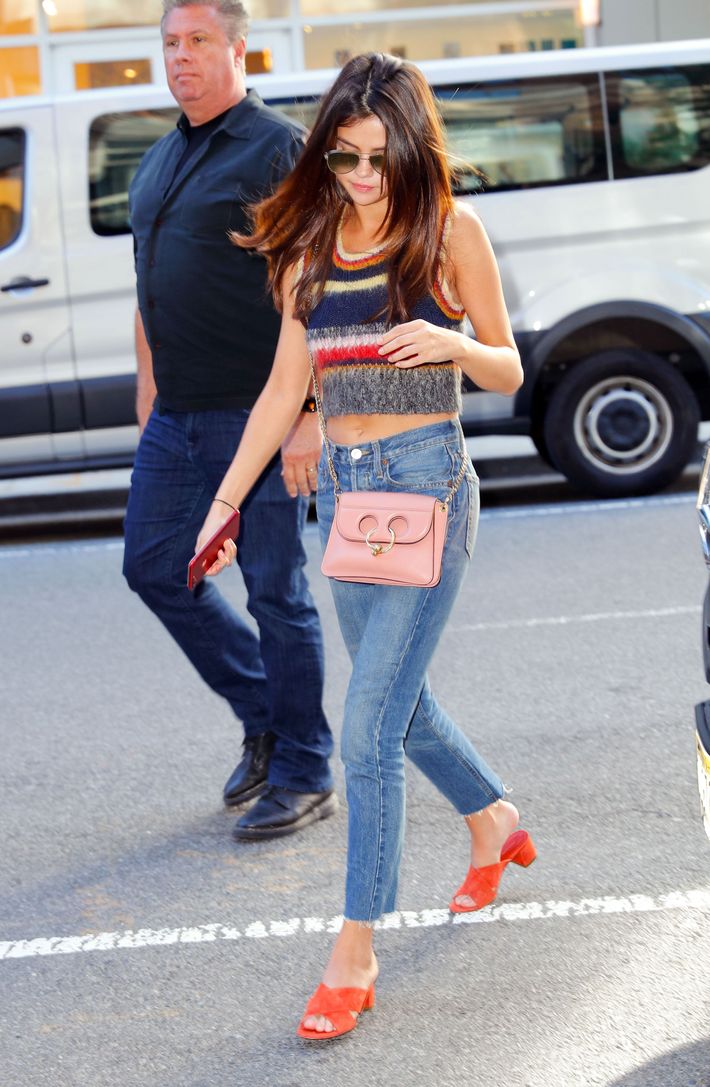 The Perfect Sleeve: In the current sleeve landscape (balloon, bishop, leg o'mutton) a statement sleeve that isn't overwhelming or distracting is what 2017 has been searching for.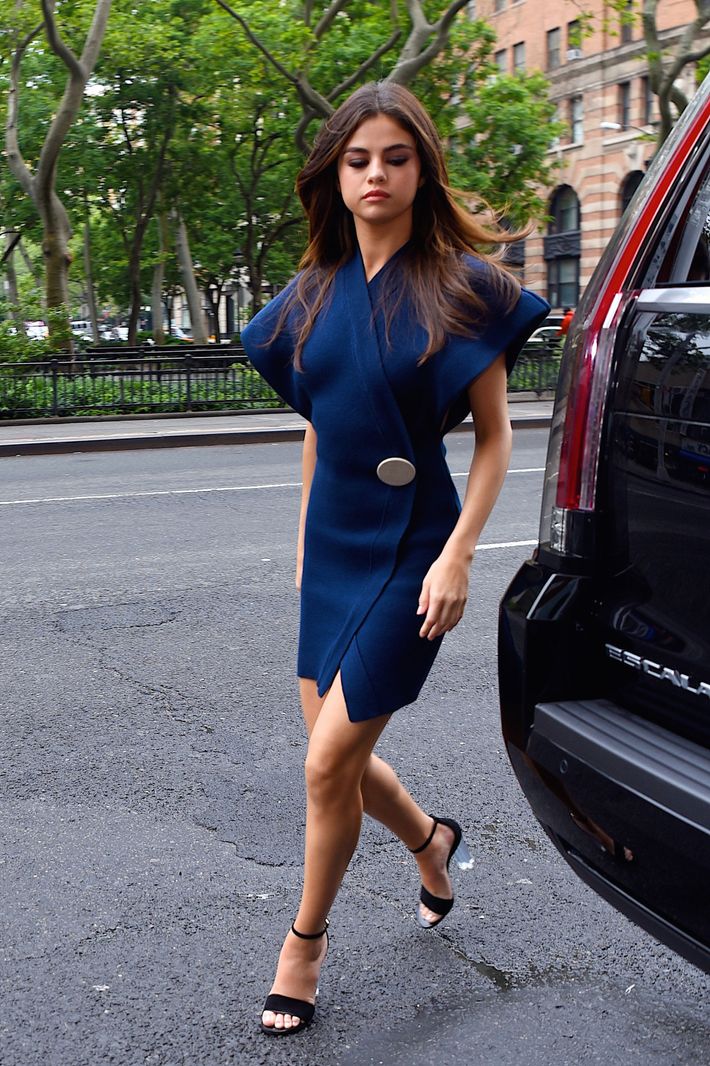 The Flattering Dress in an Impossible Color: Selena Gomez is probably the only person who could wear not one, but two orange statement pieces in one week.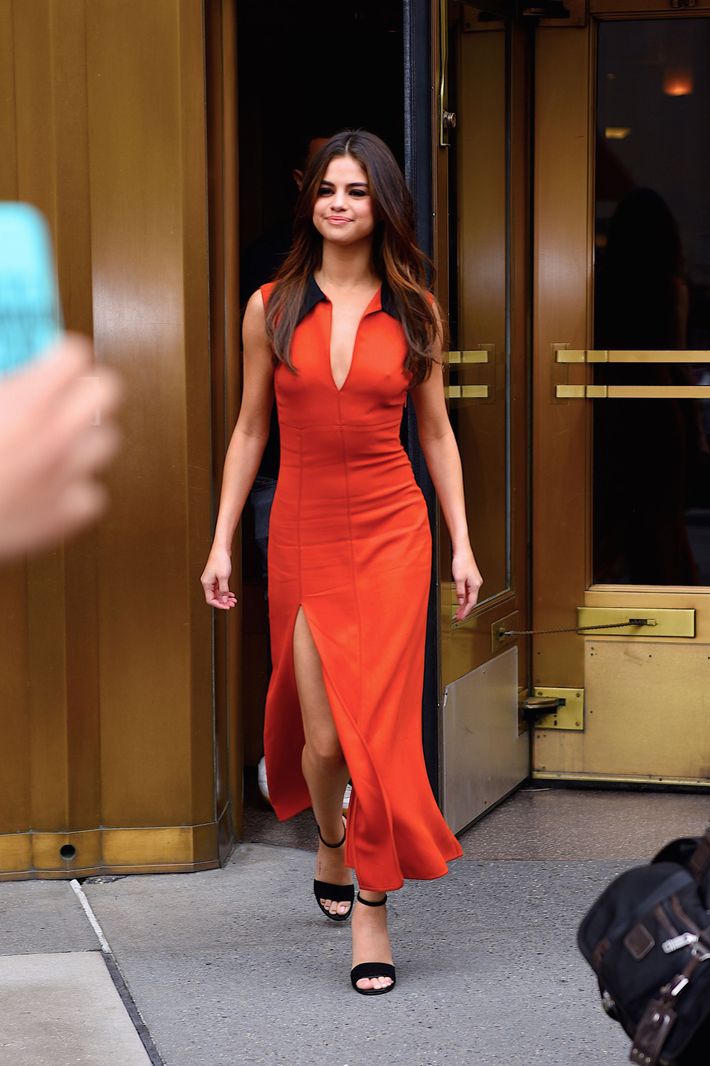 The Girl Next Door: The familiar slip-over-white-top look can almost make you forget that she's the most followed person on Instagram. But the tangerine lip jolts you back to remember, "This is Selena Gomez and she can pull off anything."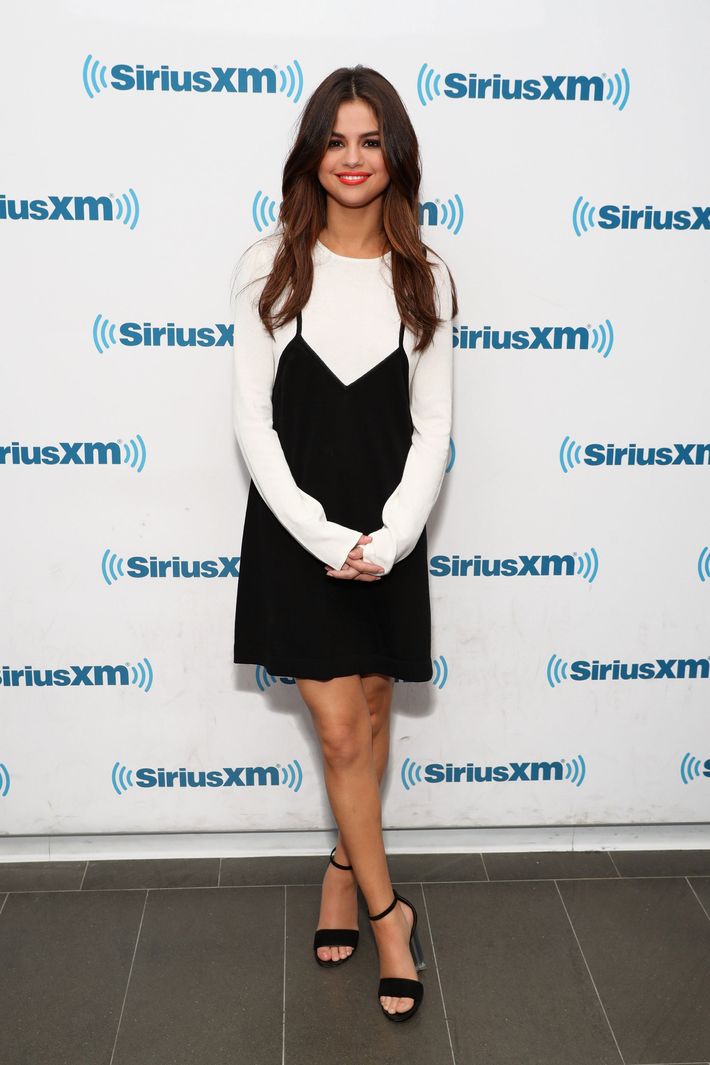 The Pink Cat One-Piece: Yes, the description of this outfit does sound a little insane. Yes, those are jeweled cats on the top. No, we don't know what the print is. BUT is she pulling it off? Yes.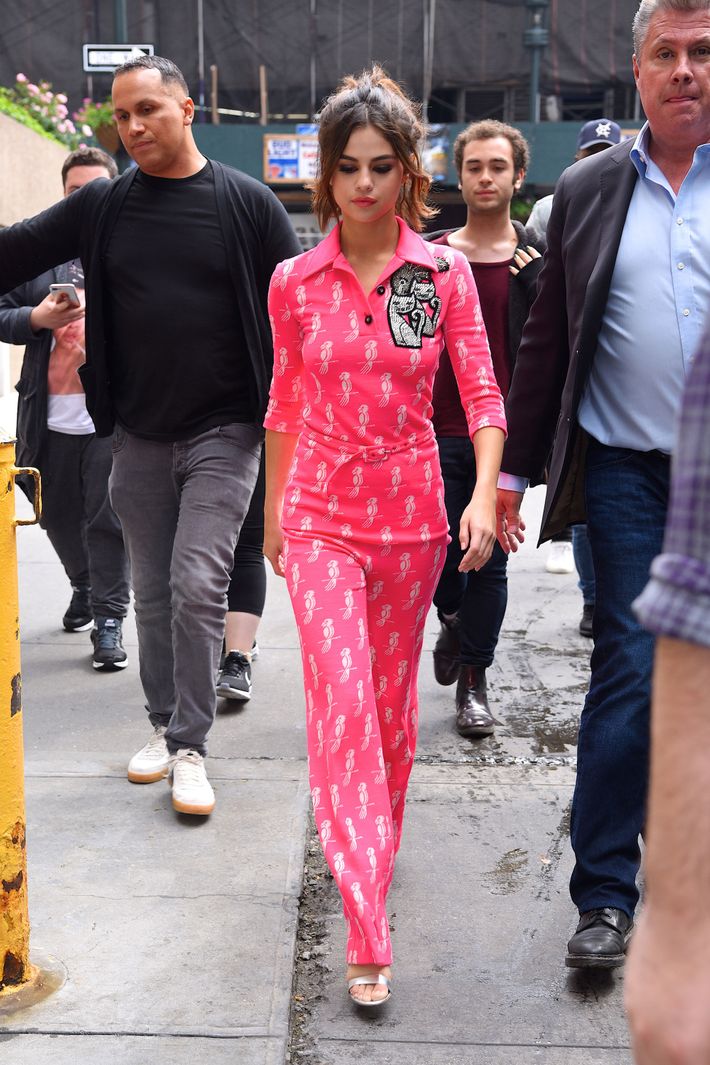 The New York Metamorphosis: The black-and-white palette, the midi-dress by Shaina Mote, the leather jacket (sans sleeves) — you're a New Yorker now, Selena.