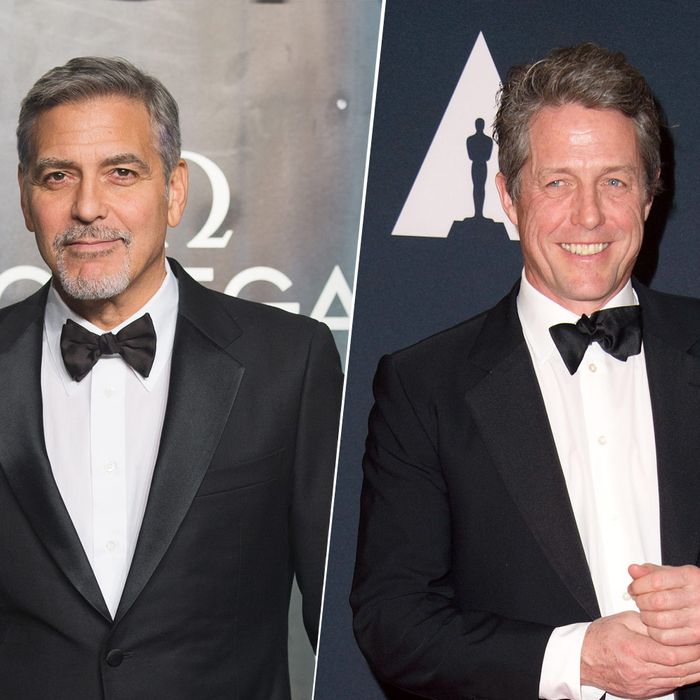 Over-50 men George Clooney (left) and Hugh Grant (right).
Photo: Getty Images
On Tuesday, actor George Clooney became a first-time dad at 56 when he welcomed twins — Ella and Alexander — with his wife, internationally renowned human-rights barrister Amal Clooney. E! News celebrated the birth by congratulating George on finally joining a group of other over-50 men who waited to have children until they were "further along on life's path" and had finally met women they "could see having a family with." As E! News notes, these dads "didn't try fatherhood on for size until after 50 — only to find the perfect fit."
In honor of George's new life turn, we wanted to offer our own brand of congratulations to some of the brave men who waited until they were eligible for AARP membership before starting their families.
HUGH GRANT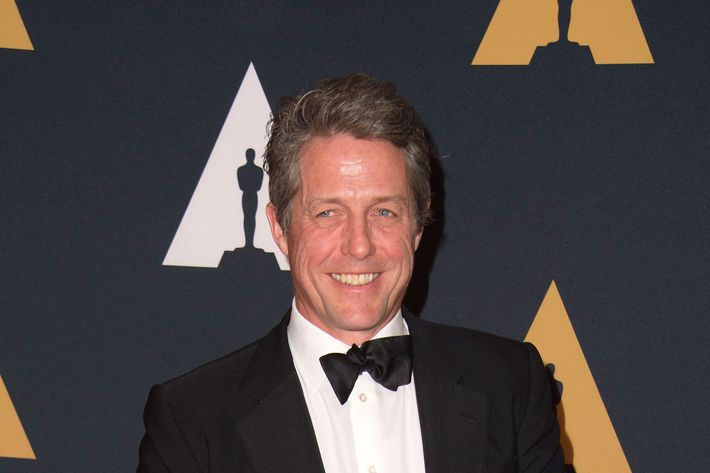 Actor Hugh Grant refused to allow stereotypes or societal pressure to influence him to have a child before he was ready. Instead, he welcomed his first "surprise" child in 2011 at the age of 51, and went on to have two more children within the next 13 months, and then another in 2015. Mazel!
STEVE MARTIN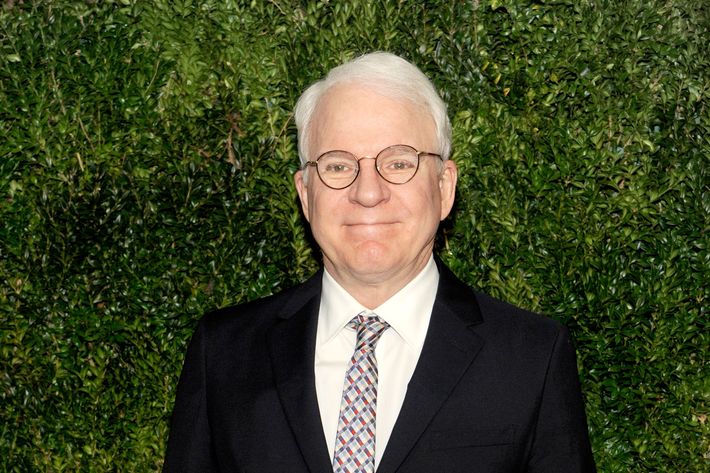 Steve Martin never let something like Instagram ads about his declining fertility sway him to have a child before he was ready! In December 2012, at age 67, Martin welcomed his first child, a little girl. E! News referred to her as "[insert name here]" because "one of the celebrity world's greatest gifts" is "privileged anonymity." Hmmm, I'd say something more like offshore banking, but how nice!
DAVID LETTERMAN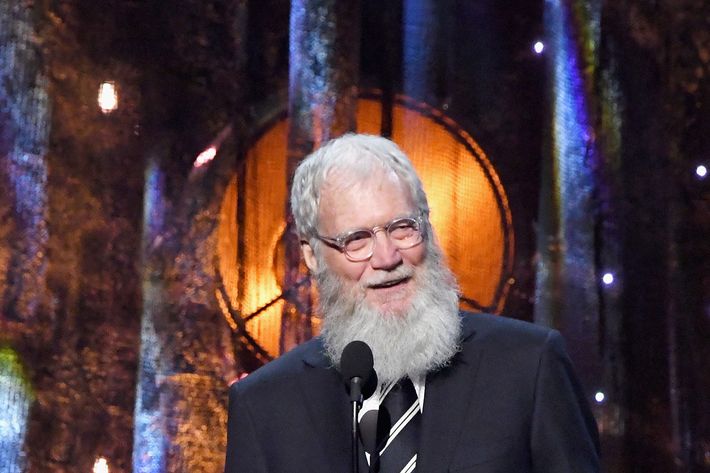 Apparently David Letterman didn't have a panic attack after hearing how difficult (and risky) it can be to get pregnant after the age of 35. Like Clooney, the former talk-show host became a first-time dad at 56 back in 2003. Like a fairy tale!
WARREN BEATTY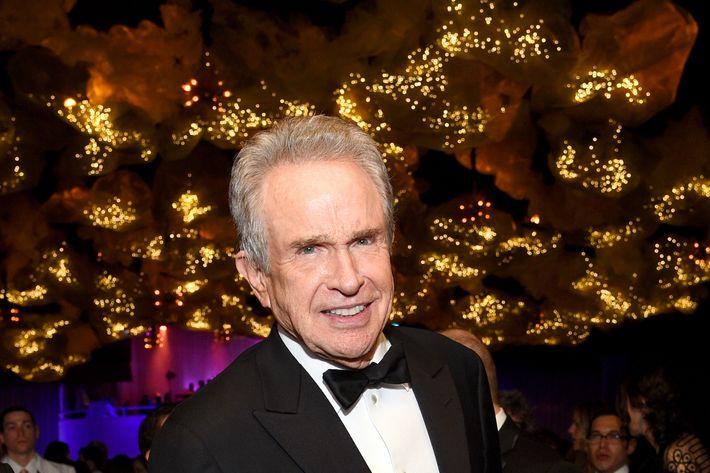 Just like Heaven needed to wait for the soul of Los Angeles quarterback Joe Pendleton after an angel prematurely took him away from his body, actor Warren Beatty decided to wait to have kids until he finally found a woman worth commitment. Beatty became a dad for the first time in 1992 at age 55, when he welcomed his first child with wife Annette Bening. Magical!
JAMES EARL JONES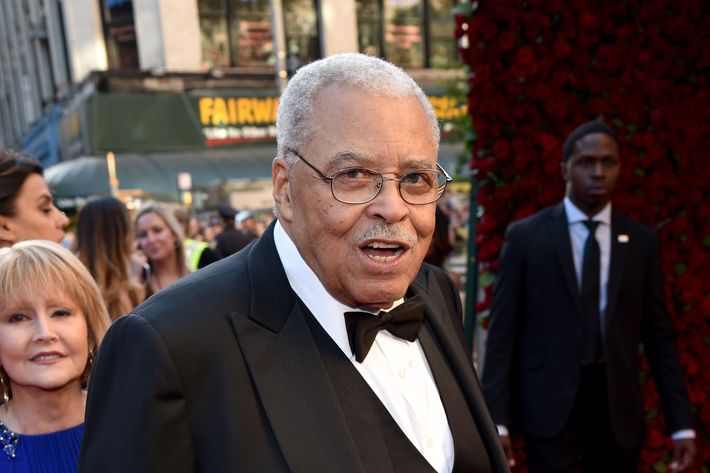 Although he famously said, "Luke, I am your father" in Star Wars, James Earl Jones wasn't ready to be anyone's actual father back then. He wound up waiting until after he married his late wife, Cecilia Hart, before he had his first kid in his 50s.
JEFF GOLDBLUM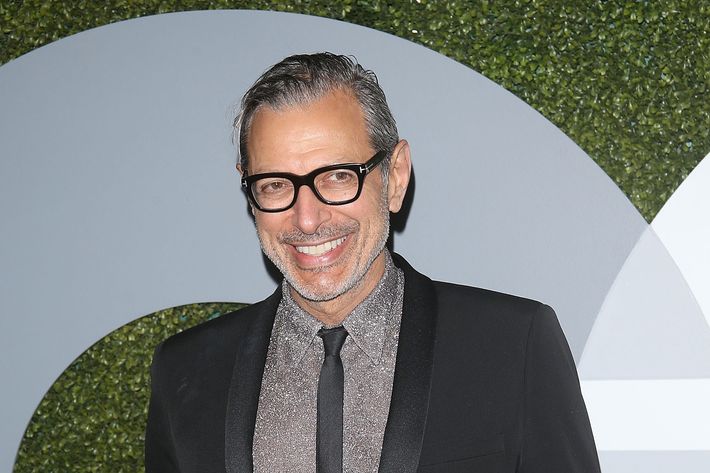 Jeff Goldblum didn't have to worry about how having a child before the age of 35 might affect his career — he spent years focused on his professional goals before becoming a first-time dad at the age of 62 in 2015 with his wife, 30-something Emilie Livingston. It was apparently his therapist who convinced him that having a kid was a good idea. "My wife and I said, 'Let's have a baby' about a year before, and I thought, 'That's a serious thing,'" Goldblum told the Guardian. "So we went to the therapist together and she said, 'I'm not telling you what to do, but …' and she helped me process it." So glad for you, Jeff!