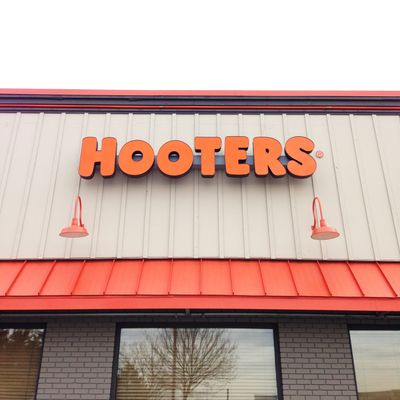 Hooters.
Photo: Laura Kalcheff#122208/Moment Editorial/Getty Images
There are some places that call out to a man, that set off a yearning in his soul and force him do whatever it takes to reach them. For one Florida man — and probably several other Florida men too — that place is Hooters.
28-year-old Jonathan Clayton Hinkle of Brevard County experienced such a need to journey to the local breastaurant and wing emporium on Tuesday that, like a modern-day Odysseus, he called 911 to get a ride there. To convince the dispatcher it was urgent, he allegedly told them that his grandmother had a stroke in the parking lot; three hours into searching for his grandmother, deputies discovered that was not the case.
According to the Orlando Sentinel, "Deputies later found Hinkle at a Burger King helping his girlfriend with her vehicle," and arrested him for misusing 911.
He has since been released, and is free to continue his arduous quest.