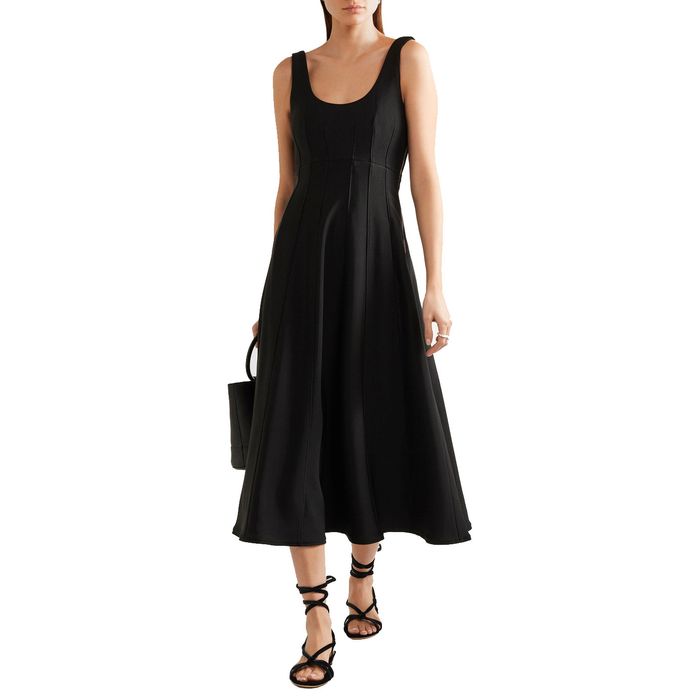 I can't deny the sophistication of a delicate gladiator sandal. However, the key word here is "delicate" — I don't want overzealous flashy gladiator sandals that look like I've wrapped my feet in aluminum-coated dental floss. I also don't have the patience to deal with all those interlacing straps when I have mere minutes to catch the train.

That's why I've fallen in love with these simple sandals from Gabriela Hearst (which happen to be on sale). For one, they're unusual, since the straps are made of velvet rather than leather (once you've been wearing them for hours on end your ankles will thank you for the lightweight material). The sole is also velvet, which is one of the biggest reasons they've captured my heart: The material adds a touch of elegance you don't get from a wooden sole, and feels nice against your feet. To my great relief, these sandals don't demand deep concentration to put on: Since the straps are secured in loops, all you need to do is wrap the ankle ties around your legs, and you're set. Usually two times is enough to keep them fastened for the day, but if you want a more dramatic look (or just have small ankles) you can wrap them again.
The biggest appeal to me, though, is how well these sandals complement a myriad of outfits: I could wear them with a fancy goth summer dress or my beloved J.Crew linen high-waist trousers I recently bought. Since I plan on traveling more this summer, it's also worth noting that they take up minimal space in my suitcase.

If you buy something through our links, New York may earn an affiliate commission.