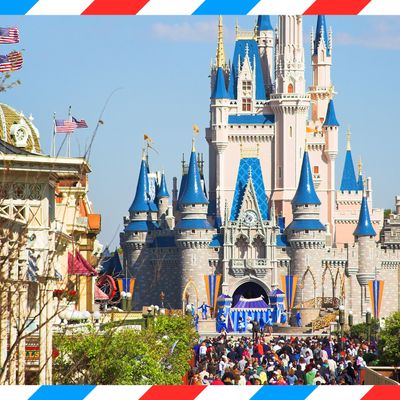 Vacation idea.
Photo: Getty Images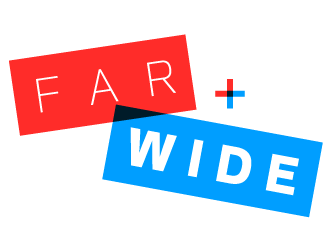 Far and Wide is the Cut's practical and fantastical series about exploring.
I have often fantasized about romantic vacations I'd like to take. Paris. Bali. Whatever exclusive locale Instagram influencer Hannah Bronfman recently visited on her honeymoon. When I got a few rollover vacation days to cash in this past January, however, I didn't have time to plan anything grand or tropical or sponsored by a luxury hotel chain. Instead, my boyfriend and I booked two cheap flights to Florida and went to Disney World.
I know: Disney World is for children. Or for the parents of children. Or for adults who have complex princess fantasies. It is not, you might argue, for two childless people who haven't even seen Moana. We booked a three-day package anyway, figuring that it would be warm and moderately priced and funny to take Instagrams in front of magical attractions like the Seven Dwarfs Mine Train.
It turned out to be one of the best trips we have ever taken. Yes, Disney World is an amusement park, but it also has everything you'd want on an adult vacation: nice hotels, virtually unlimited food options, and, surprisingly, a lot of bars. We stayed in a New Orleans–themed resort hotel with a piano bar, drank margaritas on the sunny, set-like "boardwalk" near the parks, and sampled Pinot Grigio at the Lady and the Tramp restaurant in the Magic Kingdom. (Romance.) Nothing we tried was the absolute best, but it was all sort of comical and good enough. I think I ate five hot dogs total.
After spending 72 hours roaming the parks unencumbered by family, I have come to the conclusion that you should also go to Disney World before you have children. Never have I ever felt more grateful for my limited responsibilities in life than when I was wandering through the Magic Kingdom watching other families roll their eyes and sometimes yell at each other. With every child's tantrum I witnessed, I felt more at peace. Someday, I'm sure, I will have to peel a screaming toddler off the ground outside Peter Pan's Flight. On this trip, however, I only had to answer to myself and to my boyfriend, who agreed that we should definitely try a wine in every country at Epcot. It was perfect, unexpected Zen.
If you already have kids, that is great, and I apologize. This is micro-targeted advice for millennial pseudo-adults who are wondering what to do with two-to-five extra vacation days this year. Go to Disney World now, before it is too late!
When I was a child, I went to Disney World with my parents, my sisters, and two other families of parents and sisters and brothers. I remember having to hold hands with everyone constantly for safety, and I also remember being tired. I was sure that we were walking miles from ride to ride and waiting for hours to get on each one. Returning as an adult, I discovered a secret: Disney World is not actually that big. You can run around and ride all the Magic Kingdom rides twice, if you want. No one is slowing you down. You can also have unlimited ice-cream treats. No one is telling you no.
If you decide to take my advice and go to Disney World without kids, you will not be the only people there without them. On our trip, we saw several couples on honeymoons. We waited in line for the Haunted Mansion next to a couple wearing matching Mickey ears and matching Mickey T-shirts. One day, we saw a bachelorette party. Based on their attire, everyone seemed to be a bit more invested in Disney products and memorabilia than us, but we all paid to be there, and we were all having fun. It's good to just go with it.
If the idea of Disney World still doesn't appeal to you, consider the general spirit of my advice. Think about a place you went as a kid, that you will probably take your kids to someday, if you have them. Niagara Falls? Ocean City, Maryland? Colonial Williamsburg? Now think about whether or not you should go there, this year, just for fun. You probably should.