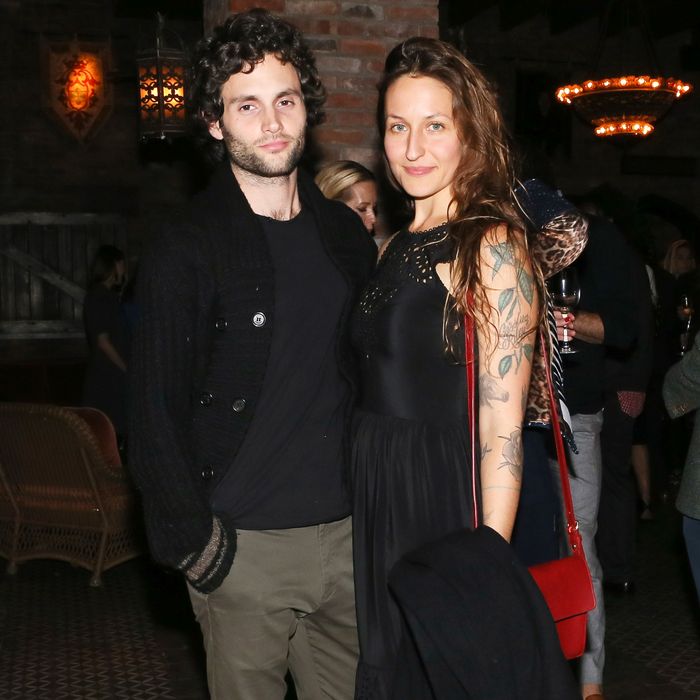 Penn Badgley and Domino KIrke.
Photo: Aria Isadora/BFA.com/Aria Isadora/BFA.com
In February, Gossip Girl himself Penn Badgley got surprise married to Domino Kirke, a doula and sister of actresses Jemima and Lola, at a courthouse in Brooklyn (how Dan of him). And this weekend, they got married again.
As People reports, Badgley and Kirke's first wedding was a small courthouse ceremony with a tiny restaurant reception afterward. So this time around, they opted for an outdoor ceremony (like Blair and Chuck) in upstate New York (unlike Blair and Chuck), with guests including Zac Posen, Mariska Hargitay, Debra Messing, and Heidi Klum.
"You only get married twice, once," Kirke wrote in an Instagram caption of a picture of her already husband at the ceremony.
A bunch of pictures of the ceremony and reception were shared to social media, showing that although Kirke wore a white lace dress to the first wedding, she opted for a beige gown for the latest one.
Can't wait to see what their third wedding entails!