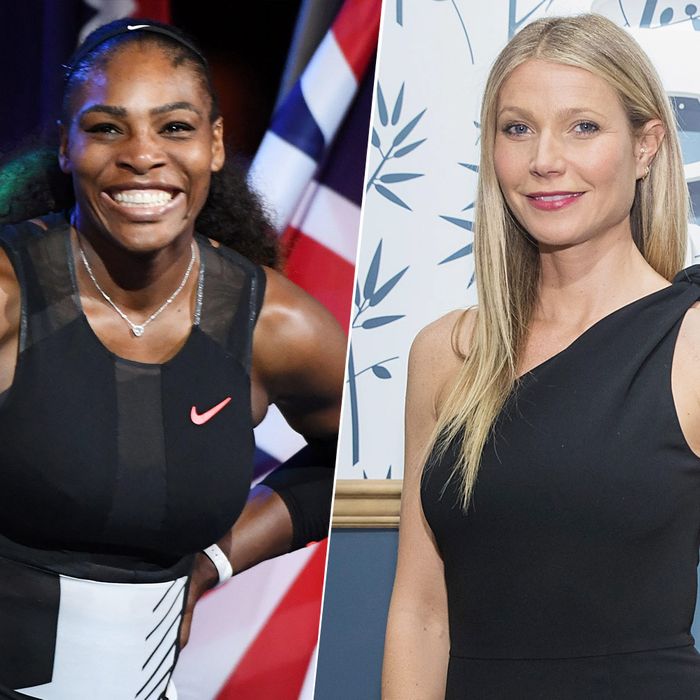 Serena Williams and Gwyneth Paltrow.
Photo: Getty Images
While Serena Williams has spent the past few months growing a human and cementing her top tennis ranking, and Gwyneth Paltrow has spent as many months promoting Goop, they both found time to jump into business together. The two joined the series A financing round for Daily Harvest, a subscription-based smoothie company.
This isn't Paltrow's first introduction to the food business. She opened 3 Green Hearts with fitness instructor Tracy Anderson in 2015, and recently set up a second branch of the health-driven café last March. Daily Harvest is a bit different than a restaurant, however. Subscribers of the DIY-smoothie company can choose from among three plans that ship frozen "superfoods" to their door on a weekly or monthly basis. Plans run between $48 to accommodate the ingredients for six smoothies and $168 for a month's supply. It is unknown if the smoothies are delicious, but they will undoubtedly be healthy.