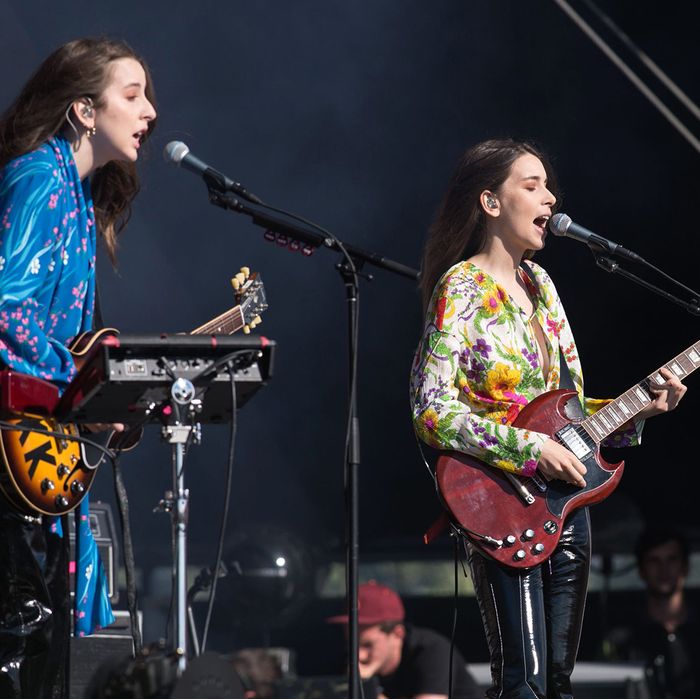 Haim.
Photo: Getty Images
For many, the summer of 2017 has been the summer of DJ Khaled, or of Lorde, or of Cardi B. But for some — a select few who mostly choose to remain anonymous — it has been the summer of Haim. The sister trio will be releasing their sophomore album on July 7, a long four years after their debut, and for all those unnamed fans who have been chomping at the bit for more Haim content, a documentary will soon follow.
A week after the release of Something to Tell You, Apple Music will stream an exclusive, behind-the-scenes documentary about the making of the new record and a secret show the sisters played in London in May.
We won't name names but some people are very excited.