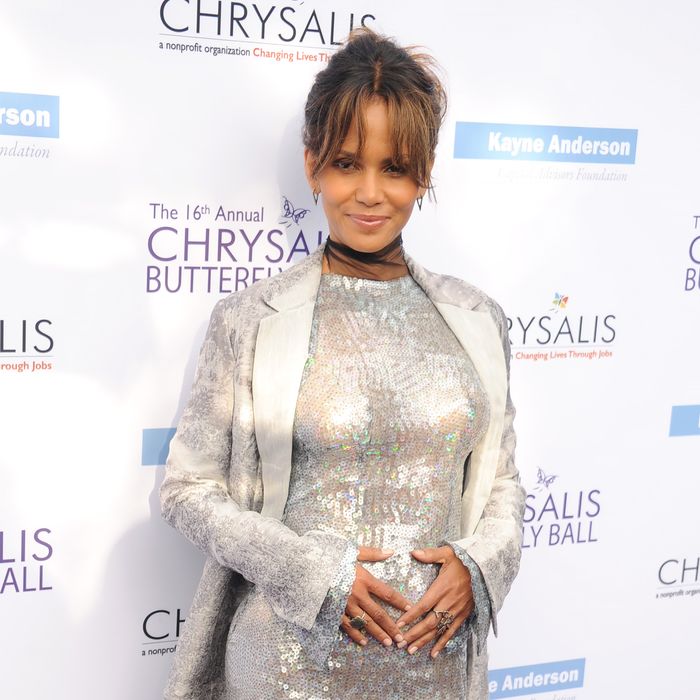 Halle Berry.
Photo: Gregg DeGuire/WireImage
Halle Berry may have debuted a baby bump at the Chrysalis Butterfly Ball in Los Angeles last night. The actress, 50, has a nine-year-old daughter and a three-year-old son.
Naturally, her age is a topic of conversation, but as the Cut reported back in 2013 when she was pregnant with her son, "46 in Halle Berry years is basically 16 in normal person years."
Back to the important issues like figuring out who the potential father could be. Last week Berry posted an Instagram in a tee that read "No More Boyfriends."
Proceed with the speculations.
Update 11:30 a.m.: Despite the speculation, Halle Berry's rep told "Page Six" that the actress is not expecting. "It is completely untrue. She is not pregnant," the rep said.