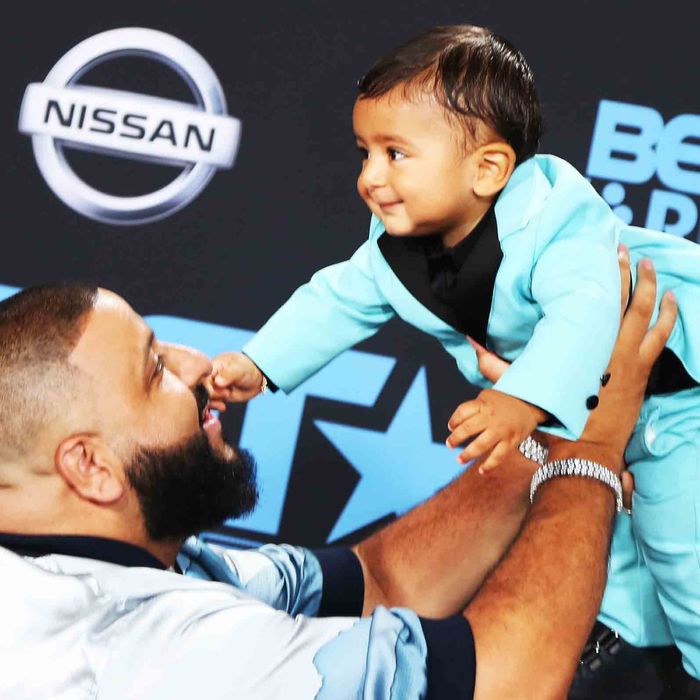 Photo: Maury Phillips/Getty Images
Turns out that Asahd Khaled, DJ Khaled's son and famously calm baby, does actually cry.
In a video obtained by TMZ, Asahd cried when meeting Bieber when filming the "I'm the One" video in February. While he fussed, Bieber tried in vain to calm him down by rubbing the back of his head.
Naturally, the Instagram they posted showed a much happier story of Bieber cradling his head.
Currently praying that a video of him crying while meeting Rihanna or Naomi Campbell doesn't surface.