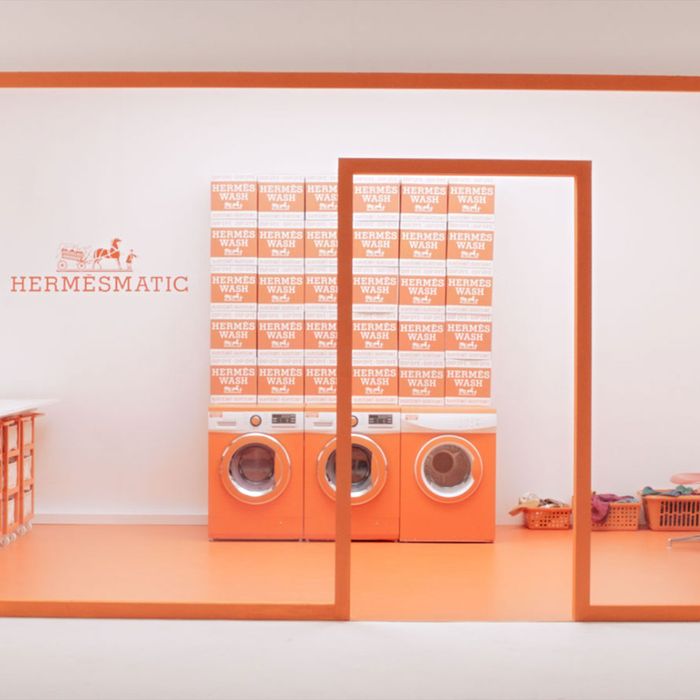 Photo: Courtesy of Hermes
Going to the laundromat isn't exactly a stylish experience but leave it to Hermès to make the most mundane chore extremely chic. The brand is setting up a temporary pop-up in New York City from June 14 through the 18th and it's not meant for getting your dirty laundry clean. Called Hermèsmatic, it's actually an immersive experience open to the public. If you happen to own one of the brand's silk scarves and feel like breathing new life into it, you can come and try the complimentary dip-dye service. There are three different color options (fuchsia, violet, or denim blue) with devoted washing machines that'll transform your scarf in 24 to 48 hours. You can also buy a pre-dyed scarf or a vintage one that'll undergo the coloring process.
Should you not live in New York, the whole setup will be headed in Washington, D.C., in July. Then it goes to Nashville in October before winding up in Los Angeles come November. Scroll down to check out some images of the experience along with an exclusive Battery Park–inspired scarf that'll also be available for purchase at the pop-up.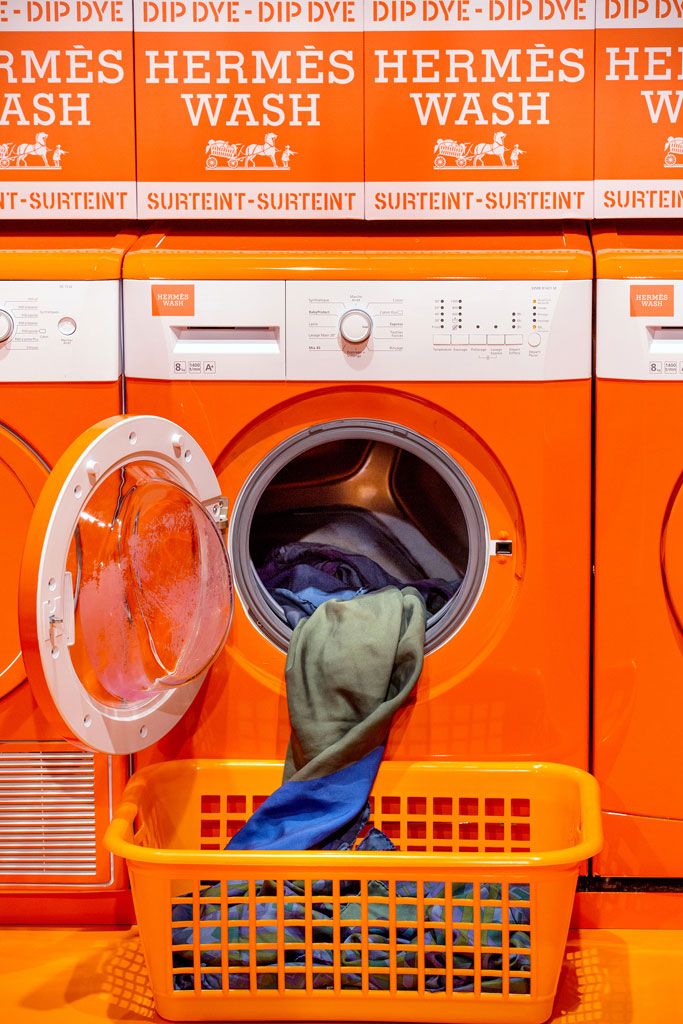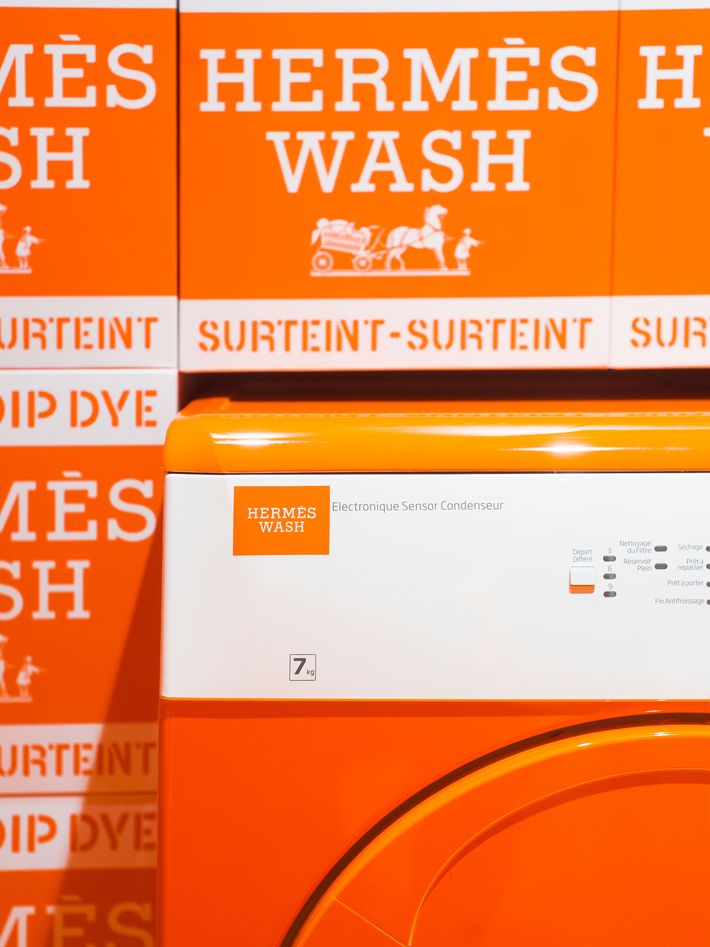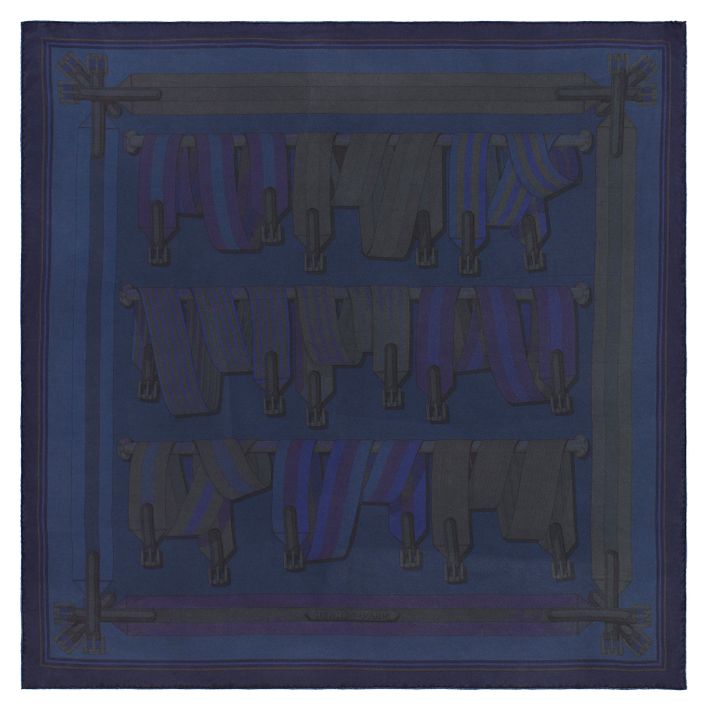 A silk scarf, after it's been dyed denim blue.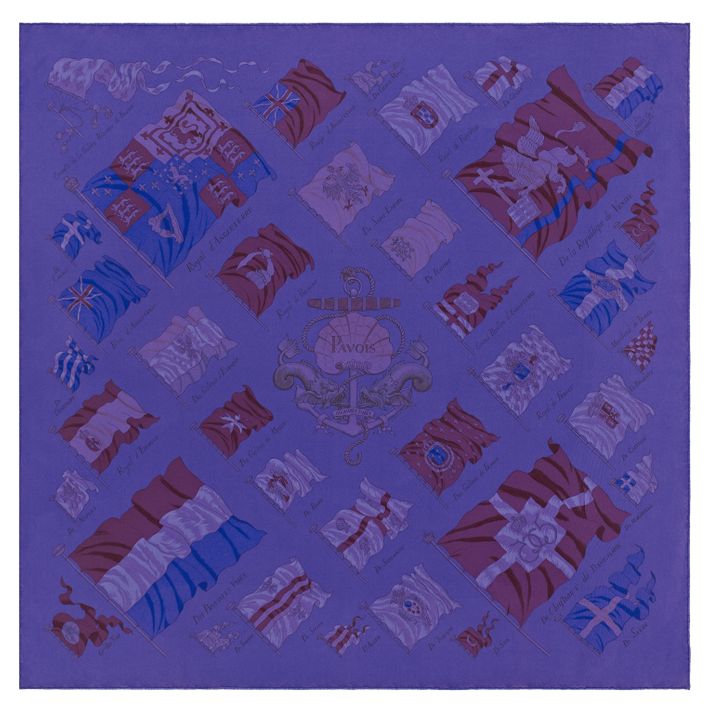 A silk scarf after it's been dyed violet.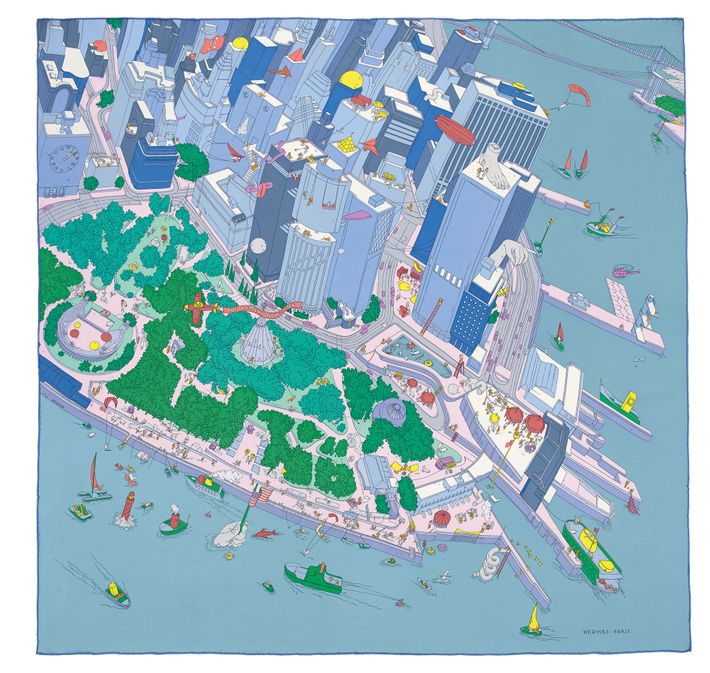 The Battery Park scarf, which retails for $395. A portion of its proceeds will be donated to the Battery, an organization devoted to the conservation of the 25-acre public park at the southern tip of Manhattan, and its major landmark, Castle Clinton National Monument.
Hermèsmatic pop-up experience, 90 Gansevoort St.; 11 a.m. to 8 p.m. daily from June 14 through June 18.