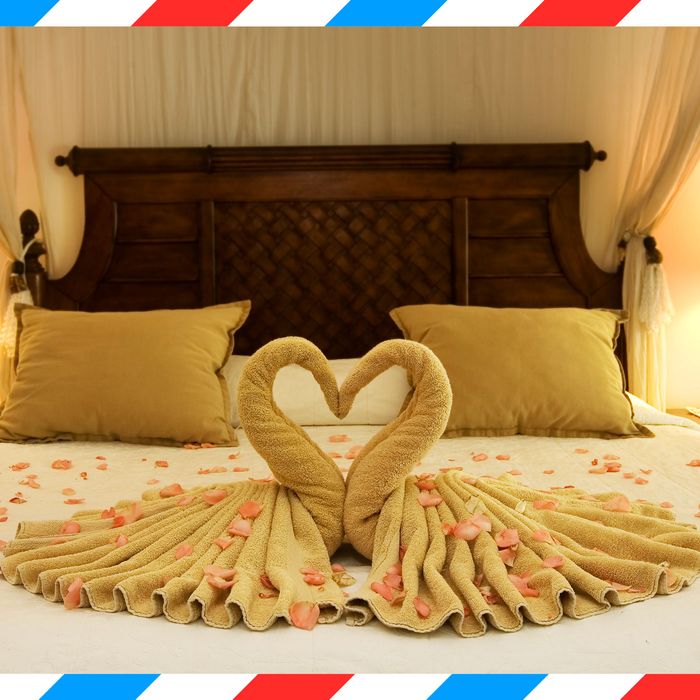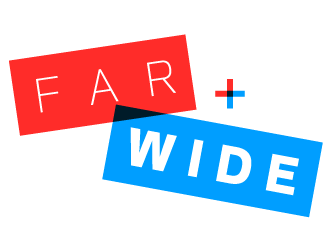 Far and Wide is the Cut's practical and fantastical series about exploring.
I was one bite into my omelet when it hit me: Everyone else here just had sex. And not lazy, weekend-morning sex, but all-out vacation sex — the kind that only seems possible in a king bed someone else will make later.
Peeking up from my newspaper at my table for one, I surveyed the couples sitting around me at the adults-only beach resort in Aruba. Tan Europeans grazing each other's knees between sips of espresso. Slightly sunburnt Americans clinking their mimosas together. Part of me was jealous of their postcoital bliss. Another part was glad not to have someone asking if I wanted to snorkel after breakfast. Mostly, I was very aware that I was the only person there without a partner.
This was my life as a honeymoon writer for a bridal magazine, almost a decade ago. On paper, it was a dream job for an unattached 20-something. I was broke and living in a small studio downtown, but I got to travel to five-star resorts in Europe and the Caribbean frequented by newlyweds. It might have been just as dreamy in reality, too, if I was any good at being alone, much less traveling alone. I wasn't. In the first three years out of college, I had had just as many serious boyfriends, and I relied on them to shape my world to a degree that embarrasses me now. This was especially clear when we traveled. For the most part, they chose where we went, where we ate, where we stayed — and I was a willing sidekick, a secondary character in their adventures. I wasn't miserable, but I wasn't happy. It was all a big shrug.
You'd think, then, that I would have jumped when my boss told me she was sending me on assignment to Spanish wine country to review a popular destination. "It will be good for you," she said, shifting her eyes from her computer screen to my face. But I was at the tail end of an exhausting breakup — one that required finding a new apartment so I could end the month-long nightmare of sharing 600 square feet with an ex. My life was all of a sudden very messy, filled with unpacked boxes and loose ends. I didn't want to get on a plane — I wanted to clean up. Figure it out. Settle into my sudden aloneness. "Does the trip need to happen now?" I asked. She pretended not to hear me.
A few days later, I was touring boutique hotels near Rioja, jotting down notes about which ones felt worthy of couples' honeymoon budgets. I looked for soaking tubs and plush robes, upscale spas and sweeping views. In each spot, it was easy to envision a pair of glowing newlyweds living my opposite reality. I imagined them walking in to find rose petals on the bed and a complimentary bottle of wine waiting to be opened. Then at night, I retreated to my room, pushed the petals off the duvet, and drank straight from the bottle while I read my email in my underwear.
I had expected to feel a mix of sad and pathetic. Instead, what I really felt was relief. For the first time in recent memory, there was nobody checking in on me, asking about my day with the hopes that I'd reciprocate and listen to every detail of a work meeting or a subway delay or, did I read that story in the Times? I began to see an upside to the whole "on my own" thing.
I took on more assignments and gradually settled into my beat. I ended up taking about a dozen trips total, from Paris to the Grenadines. Some destinations were honeymoon "classics" like Hawaii and Mexico, where it was easiest to spot newlyweds. They were everywhere, buzzing around like mating dragonflies. On the beach, they'd take photos of their feet stretched out together from the ends of their lounge chairs, and write their names in the sand with a big heart. At dinner, they held hands across the table while reading from separate menus, telling waiters and other guests, "We're on our honeymoon." Sometimes a forced conversation would unfold between two couples. They'd exchange compliments on each other's weddings like they cared. A five-tier, $10,000 cake that nobody ate? "So pretty." Twelve bridesmaids, three of whom the bride had barely spoken to since college? "So nice." Inevitably, the women would extend their fingers to gawk at each other's diamonds, their husbands looking at each other with what seemed to be choreographed exasperation before patting each other on the backs of their pastel polos. I had no idea how these couples learned the steps to such an embarrassing dance, but they always nailed it.
At each resort, I saw these honeymooners receive extra attention — romantic VIPs. Desserts with "Congratulations!" or hearts drawn out in chocolate syrup on the plate. Room upgrades, when available. Whether they were faking or not, I could never tell, but the staff always seemed more excited around these couples. More than once, I was escorted to my room by a very happy employee who would ask about my husband's whereabouts. "I'm actually here alone, for work," I said once, to a disappointed man who had folded the towels in my room into terrycloth swans.
I looked at the couples on these trips like a sort of honeymoon anthropologist, and wondered what it was like to be them, living as a permanently glued twosome in what I assumed were tidy, perfect houses, with rows of neatly folded sheets in their linen closets and stand mixers on their kitchen counters. It was another life, in another world, and I wasn't sure I'd ever have it. That was okay. The honeymooners could feed each other desserts and straddle each other in the pool like suburban teenagers, while I could scarf down my flourless cake and peacefully read airport paperbacks from a poolside cabana. I looked at the couples and my independence was magnified. They were happy in their honeymoon bubble, but I was happy in mine, too.
I took this attitude home with me, discovering the indulgent joy of living in my own space. I started vacationing by myself, too — not every trip, but here and there — exploring new places without the pressure of asking about the honeymoon suite. I left that job after two years, ready to write about topics I cared about more. But I'll always be grateful for that time, even though I spent some of it lonely and scared about the future. And while I've now been one of "those couples" on my honeymoon (one without a linen closet or stand mixer — I was wrong about a lot of things) and travel frequently with my husband, I still get a small thrill when I jet off by myself for work. I can thank younger me for that rush.