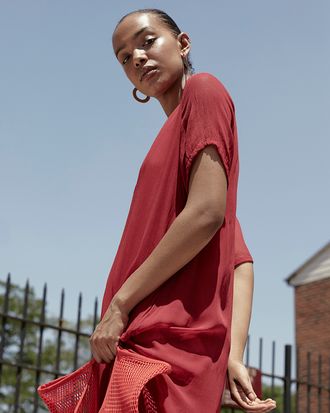 That's a Good Look is a column devoted to the art of simple styling, with a twist. Do try this at home.
There was a time not that long ago (remember the '90s?) when wearing dresses over pants was not only accepted but encouraged. The trend was an inventive way to balance delicate shapes with practicality — sometimes it's too cold for just a dress, and tights are a whole thing. Why not throw on pants underneath? Now you've got the mullet of the fashion world.
But as trends do, pants-over-dresses faded away. Have you longed to bring it back? Are you brave enough? Try this: a monochromatic look that isn't too fussy, a sheer Lacausa dress that justifies wearing something underneath it, and strappy heels to give you some height off the ground. Bring in a sporty mesh bag and you'll be more than pulling off the pants-over-dress trend. Now that's a good look.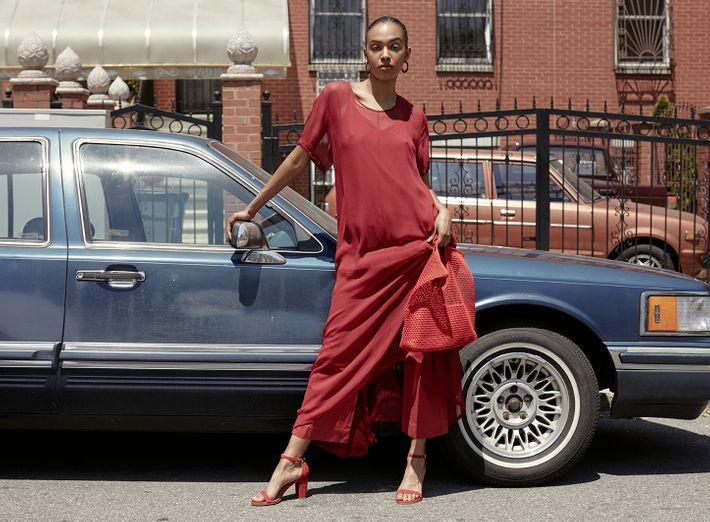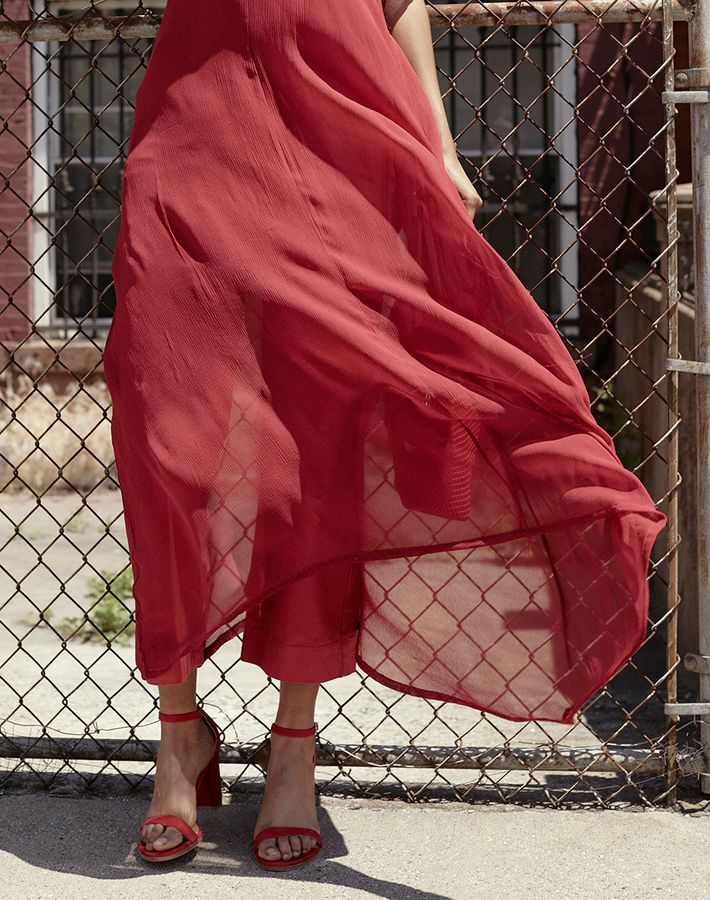 Photos by Erik Tanner; styled by Lindsay Peoples; photo editor and casting by Biel Parklee; hair by Megan Robinson of White Rose Collective; makeup by Allie Smith of Bridge Artists; Model: Alewya Demmisse at Women Management; photo assistance by Garrett Milanovich.
If you buy something through our links, New York may earn an affiliate commission.