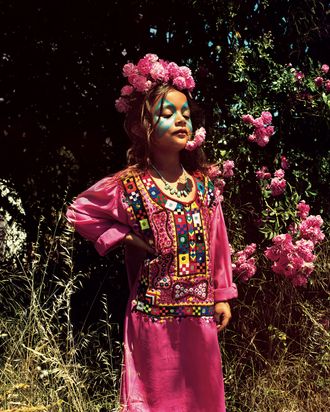 Yoga instructor Mascha Kuchejda.
Photo: © Petrovsky & Ramone
The island of Ibiza has entertained fashion's elite for decades. In the 1980s, David Bowie and Valentino were regulars at the beach town's nightclubs and bars; in the 1990s, Kate Moss and John Galliano partied with designers and models. The new photography book Ibiza Bohemia, published by Assouline, chronicles the island's many celebrity visitors, as well as its rich history — an ideal read for anyone planning a summer vacation.
Located in the Mediterranean Sea, to the east of the Spanish mainland, Ibiza first became a destination in the 1950s and gained popularity among hippies in the '60s. The island is famous for its olive groves, secret caves, and a vibrant shopping scene for Afghan jewelry, flamenco skirts, and Indian sarongs. Click ahead to see photographs from the book.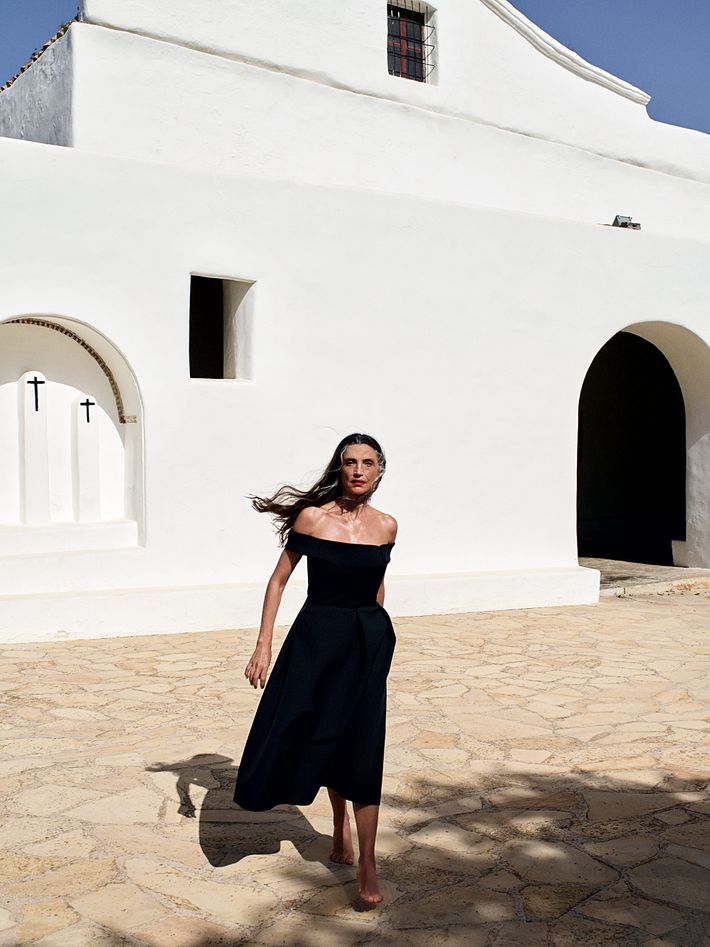 Ángela Molina
The Spanish actress outside the church in San Lorenzo.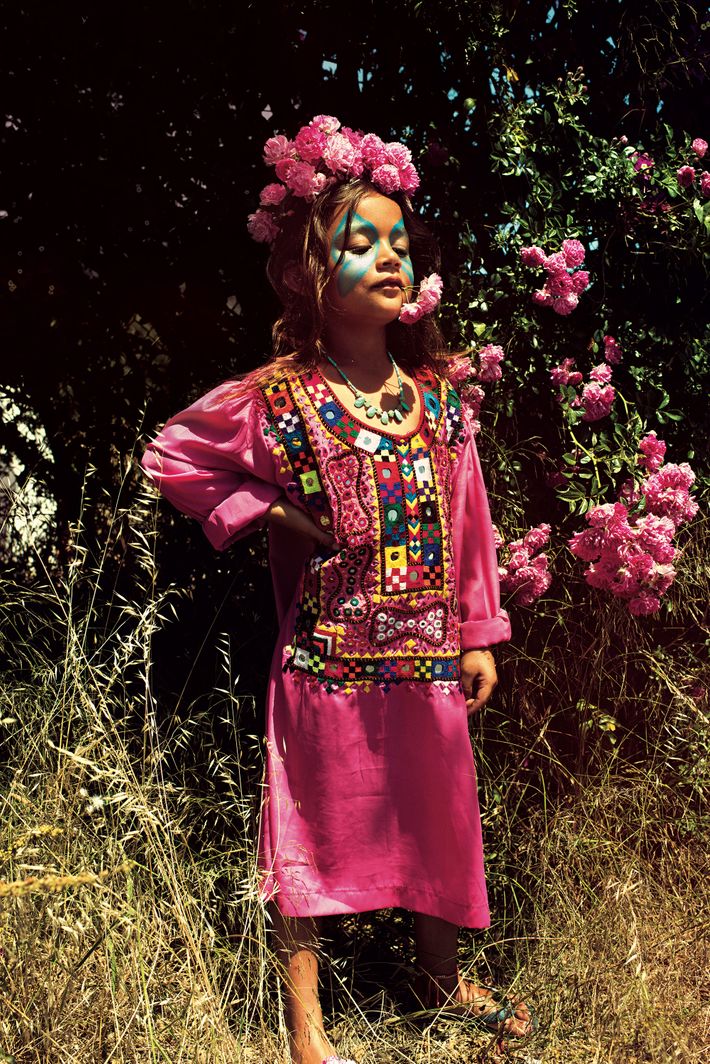 Skye Avelon Abels, 6
"All good things are wild and free."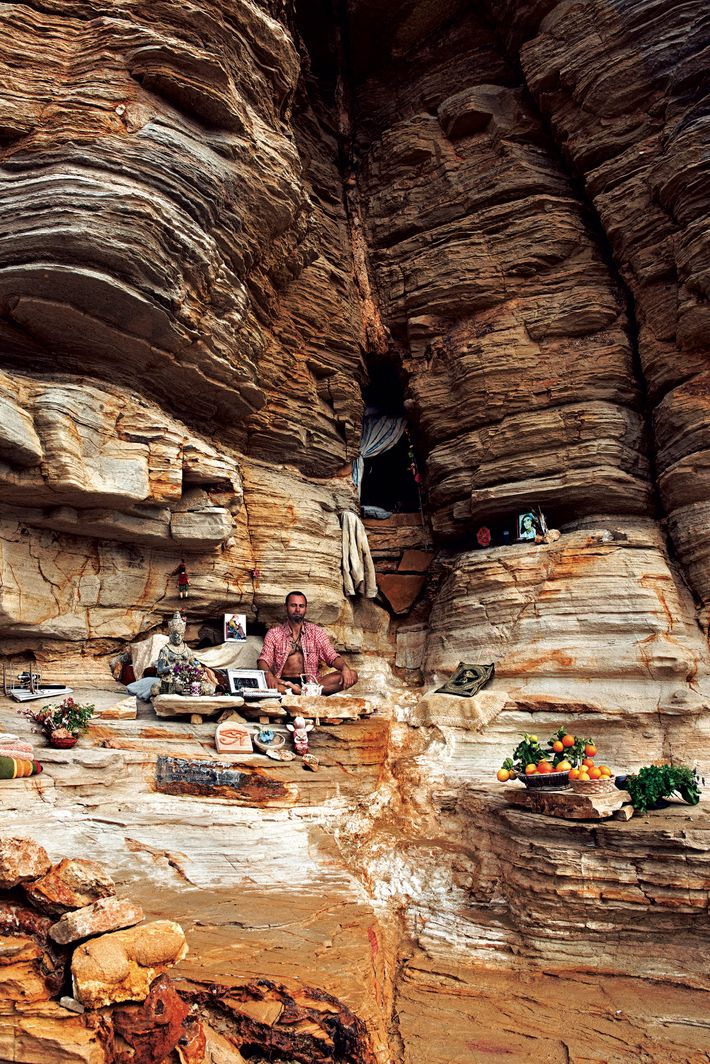 Alex Shiney
The former music producer has been living in a cave at Punta Galera for two years.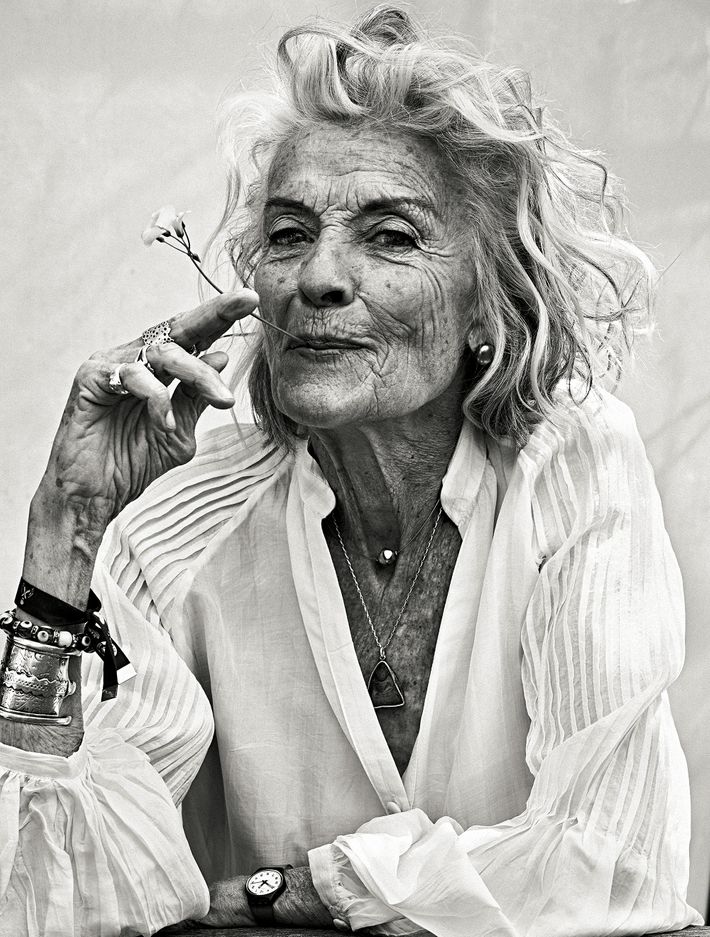 Elen Jordano, 82
A Parisian who worked for Yves Saint Laurent.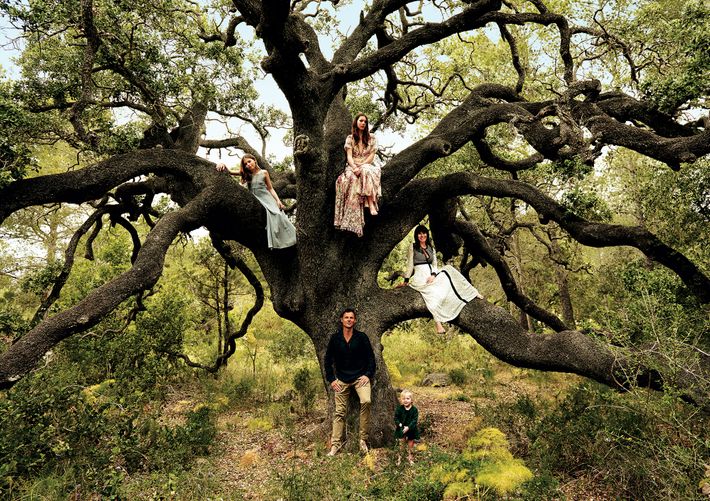 Duncan, Lisca, June, Phoenix, and Pixie Stutterheim
The family from Amsterdam hangs out on the "tree of life."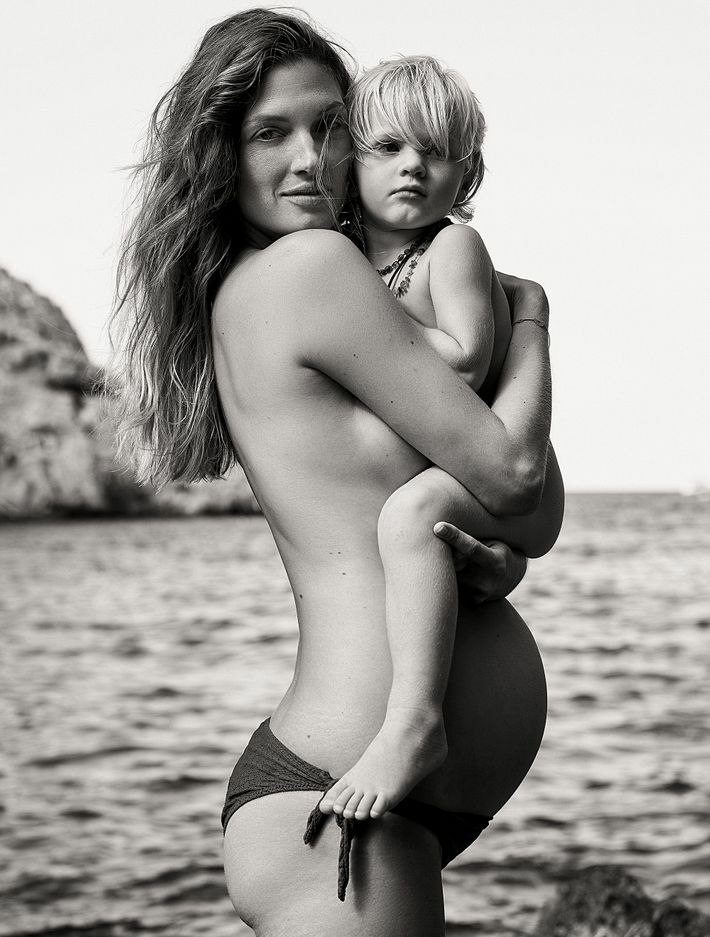 Vanessa Breuer and Luca
The German model and her daughter at the beach.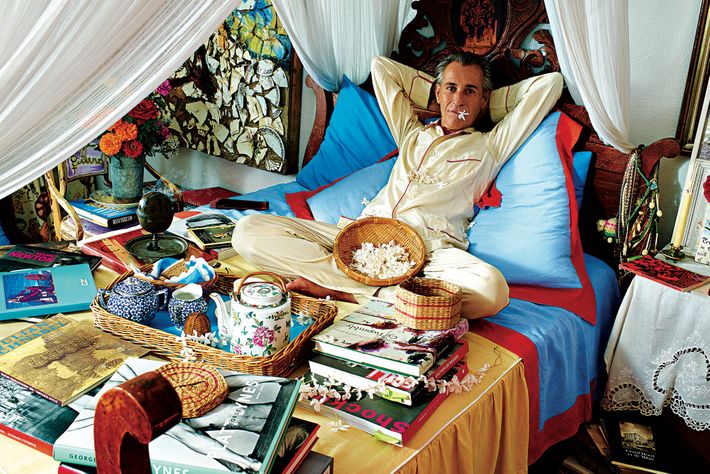 Grillo Demo
The artist at his home, Villa Favorita, where he has a ceramic portrait of himself done by artist Julian Schnabel.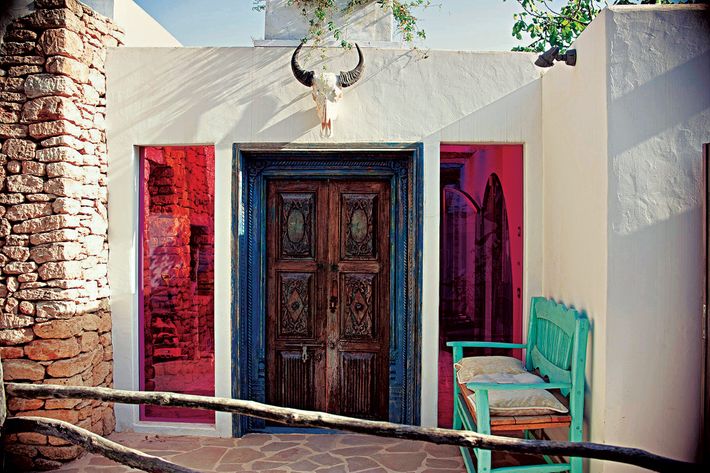 The Home of Saskia Landshoff
The color scheme was inspired by childhood trips to her father's home in the Caribbean.