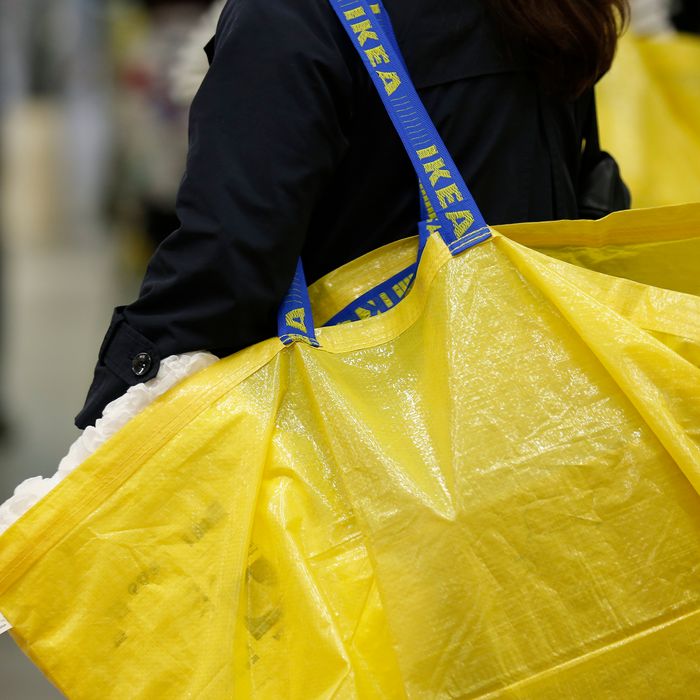 Ikea shopping bag.
Photo: Bloomberg/Bloomberg via Getty Images
Following their unexpected introduction into the world of high fashion after Balenciaga made a $2,145 version of their 99 cent Frakta bag, Ikea has decided to embrace their obvious couture calling. Off-White designer Virgil Abloh is making a "fresh take" on the Frakta, according to both brand's Instagram accounts.
Ikea wrote, "We're in a moment where Ikea is transcending, and people are bringing this "do it yourself" culture to the blue bag." Like the original, it will be massive. Unlike the original, it seems to say "Sculpture" on the front.
Please let this bag stay at 99 cents.