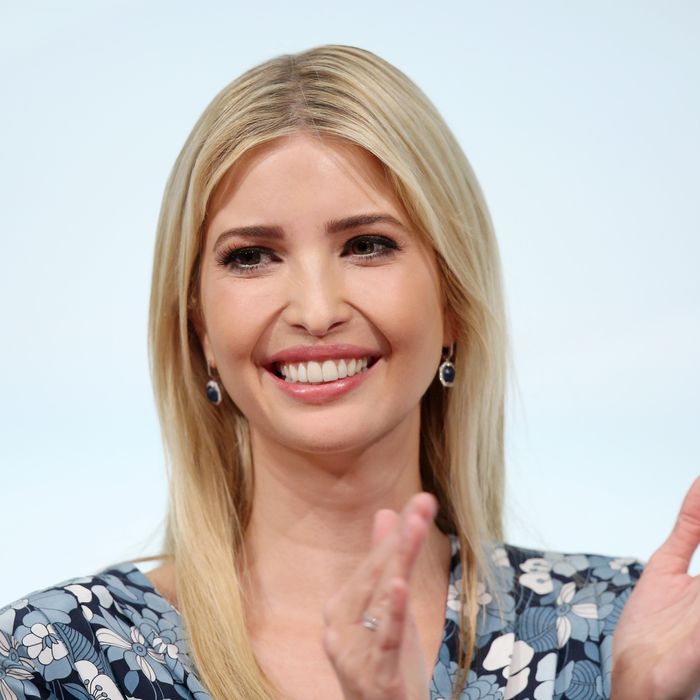 Ivanka Trump.
Photo: Sean Gallup/Getty Images
Ivanka Trump's brand has finally addressed its relationship with the Huajian Group factories in China. Last month, three activists investigating Huajian's labor practices were arrested or went missing. All three men investigating the factory are now in prison for illegally recording Huajian's business. Amnesty International and the U.S. State Department have spoken out against the arrest, but Ivanka Trump's brand is distancing itself instead.
Per Business of Fashion, brand president Abigail Klem said, "Our licensee works with many footwear production factories and all factories are required to operate within strict social compliance regulations."
Klem also said that Ivanka Trump brand shoes hadn't been produced at the Huajian factory since March. However, Li Qiang, director of China Labor Watch, the nonprofit investigating the factory, said they had found and April production schedule that included 1,000 pairs of Ivanka Trump shoes.