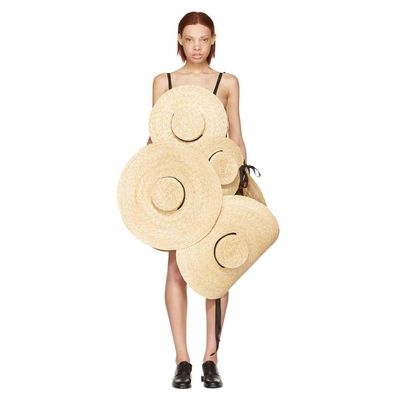 If you're thinking, "How can I combine two of summer's easiest staple pieces into one complicated dress?" Jacquemus has beat you to it with its $3,050, 100 percent straw dress.
The dress is eight straw hats in varying sizes stitched together (with tonal stitching, thank god) and black ribbons as straps. It's perfect for anyone who is building a ~summer inspo moodboard~ of Jane Birkin and Rei Kawakubo.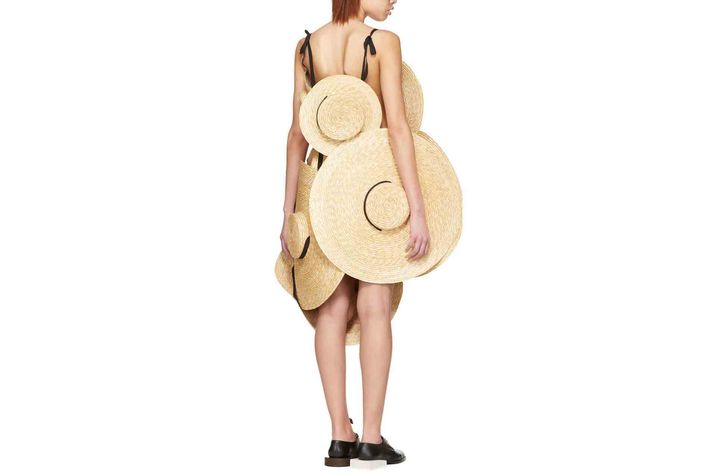 So many practical issues. Doesn't all that straw itch? How do you sit in it? Do the hats regain their shapes after you sit down? Do you dry clean it or just spot clean?
If for some reason you don't have $3,000 laying around to spend on a dress made of hats, you can always buy the supplies at Michaels for $10 and create your own. Chic!