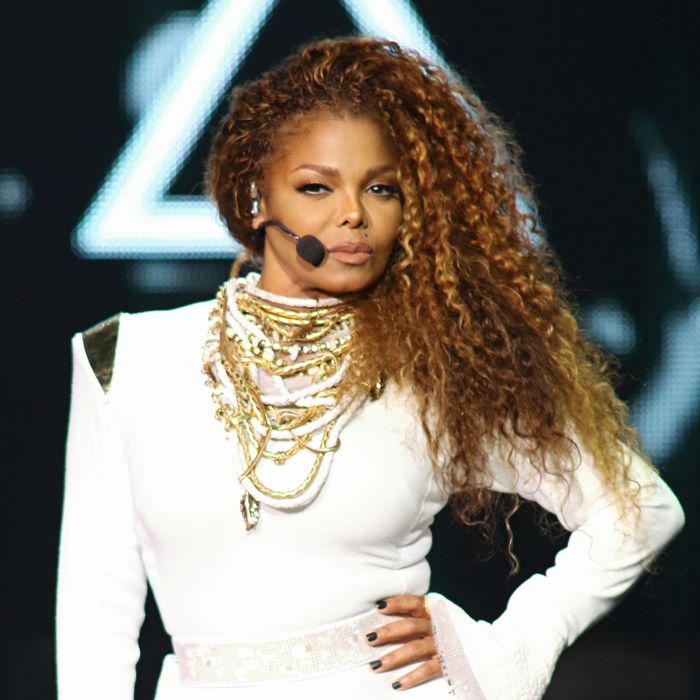 Photo: Alexander Tamargo/Getty Images
Janet Jackson and soon-to-be ex-husband Wissam Al Mana headed to court this week to officially kick off the divorce process. The estranged couple's case is being heard in the Royal Courts of Justice in London, in a specific courtroom that's free of photographers and journalists. Jackson briefly mentioned the split in a YouTube video posted on May 1 about her upcoming tour.
"I just want to keep it real with you guys for a second. Yes, I separated from my husband. We are in court. And the rest is in God's hands," she said, before moving on.
The initial buzz around the split was that Al Mana and Jackson, who gave birth to their son, Eissa, in January, didn't agree on how to raise their child, and that he had become "controlling" during her pregnancy and subsequent planning for her tour. According to Page Six, "sources speculate custody of their newborn son could be an issue as she heads off on a statewide tour." There's also the question of their prenup. Al Mana is reportedly worth around $1 billion and Jackson could stand to gain several million from the split, especially after the birth of their son and the five-year mark of their marriage.
A source for E! reports that Jackson has been understandably stressed since the breakup, but that "she has the support of her family and has a crazy good legal team behind her." Sometimes that's just the way love goes.