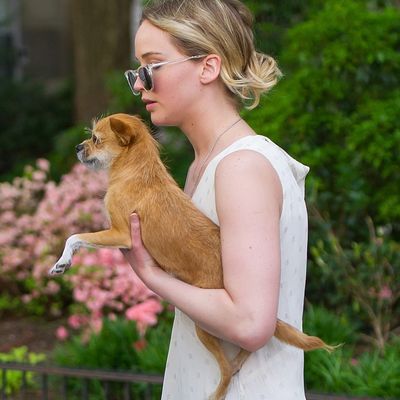 Jennifer Lawrence and her dog.
Photo: Getty Images
Just a couple of weeks after Jennifer Lawrence's private jet had to make an emergency landing after losing control of one of its engines, the actress was asked about the incident by a TMZ photographer camped out with a bunch of paparazzi at the airport. The reporter asked, "Have you been scared off flying private for good now?" which Lawrence ignored — until the man proceeded to pet her dog Pipi.
The actress then bent down, picked up the tiny dog, and said, "Don't touch my dog, you fucking loser." Tough, but fair.