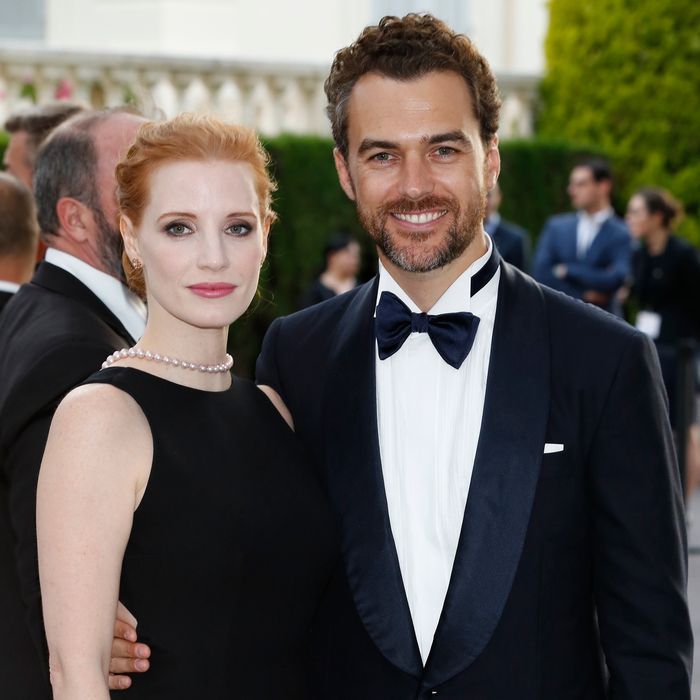 Photo: Barcroft Media/Barcroft Media via Getty Images
Jessica Chastain and longtime boyfriend Gian Luca Passi de Preposulo got married in a fancy to-do at his family's estate north of Venice.
Like Chastain's relationship with Passi de Preposulo, the wedding was a private affair. The Oscar-nominated actress has successfully kept her relationship with de Preposulo out of the public eye for the most part, with only oblique references to their relationship in interviews or posting the occasional photo of him on social media.
According to People, guests began arriving as early as Wednesday, they attended a reception Friday night, and the ceremony took place on Saturday. The guest list included Anne Hathaway and her husband, Adam Shulman; Emily Blunt; and Edgar Ramirez, among others.
De Preposulo's high-profile Italian family still uses the titles count and countess, although Italy no longer recognizes the aristocracy. Chastain probably won't become a countess any time soon, but having a count for a father-in-law isn't too shabby — especially when your new husband's family produces their own prosecco.