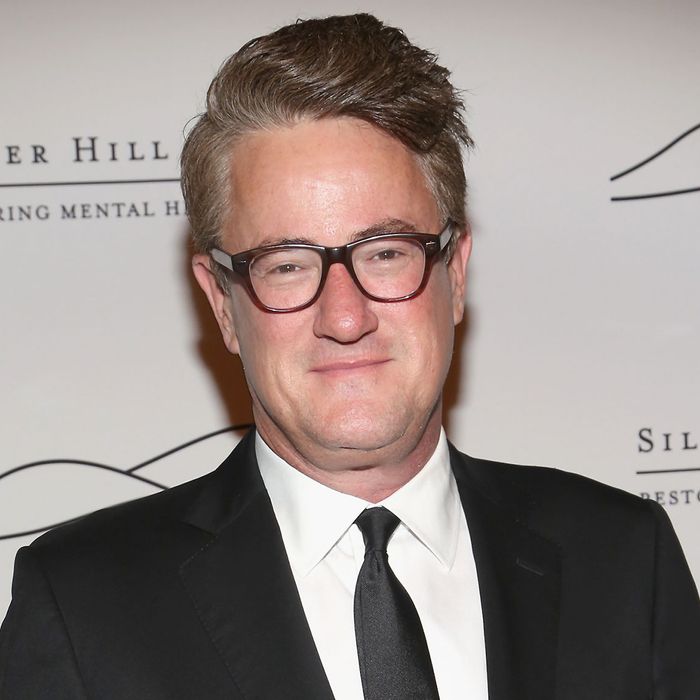 Joe Scarborough, a.k.a. the "Bono of broadcast."
Photo: Getty Images
Good news, everyone: The wait for Joe Scarborough's debut EP is finally over. According to a press release, the popular musician who is "also known as Joe Scarborough of MSNBC's Morning Joe" will release Mystified on Friday, June 23. What's more, he's planning to put out a new EP every month for the next four years.
Scarborough has apparently "spent the last year holed up in studios recording 50 of his 400 original songs." He'll roll out 200 between now and 2020, but says he "might take a quick rest" before putting out the remaining songs.
A heartfelt congratulations to the Bono of broadcast.