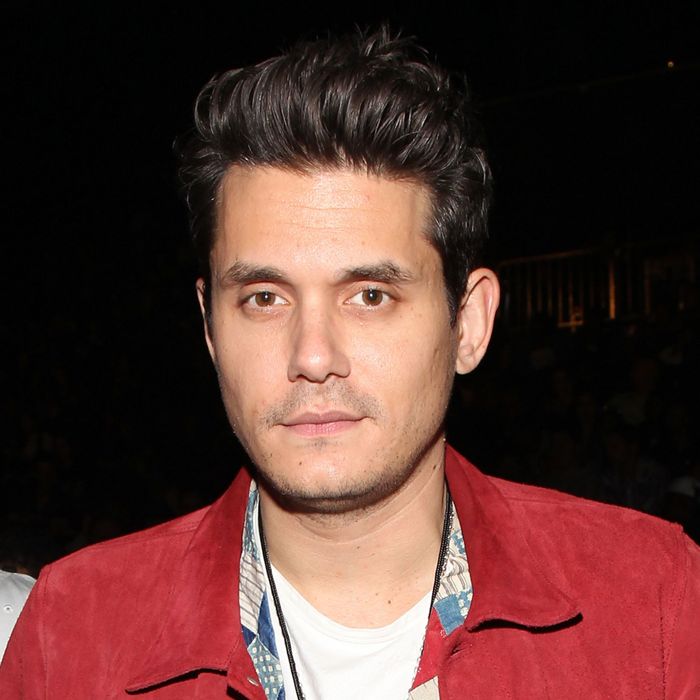 Father Time himself.
Photo: 2016 Getty Images
Thirst prince and erstwhile beauty vlogger John Mayer is currently touring with the Grateful Dead offshoot band Dead & Company, so it should come as no surprise that the now-good guy is smoking a lot of weed as he struggles to wrap his brain around this crazy thing we call time. When asked about his return to pop music in a new interview with Rolling Stone, the 39-year-old said, "In a lot of ways, it's 2003 again, and in a lot of ways it might as well be the year 3000."
Mayer went on to call Ed Sheeran a "star athlete" with a "monster" right hand, and noted that he's not sure if he has the same opportunities as the younger-than-him Sheeran, who is only 26. "It's funny, I was 31 for 8 years, then I became 39," he explained, which makes perfect sense if you're high enough. Mayer added, "The older I get, the more I realize you don't have to embody everything you love. Does that sound depressing? Or does that sound right?" before going on a tangent about the Secret Service.
Per Rolling Stone:
"In the world of presidential protection, older people are better at working president detail in the Secret Service. Because the older people have tenure and seniority, and they're not afraid of losing their job if they overreact, if they throw the President in the car because a car somewhere else backfired or a balloon pops. They're more willing to do it because they're not scared of losing their job, like a young person would."
Mayer explained that he sees himself becoming increasingly similar to one of those older Secret Service agents. "I hope that, as I get older and my career goes on, that I gain the ability to afford writing things that don't necessarily have to hit you over the head," he said.
How profound.