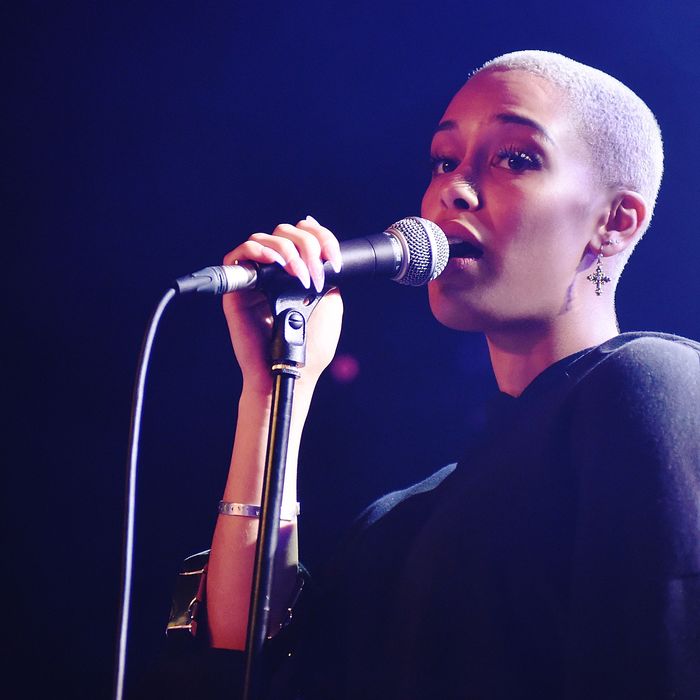 Photo: Tabatha Fireman/Redferns/Getty
This summer, every festival lineup and radio station will inevitably feature the same predictable artists. That's a Bop is our monthlong effort to introduce you to artists and songs beyond the top-ten list.

Technically "Get It Together" is a Drake song (it's on his most recent album, More Life), but after having it on repeat for the past several months, it's clear this song actually belongs to featured vocalist, the British 19-year-old, soulful, dusky-voiced singer Jorja Smith.
The first full minute of the track is just Smith, sounding like Anti-era Rihanna onstage at the Cotton Club, as she sings honeyed words about the man she wishes would get his shit together, but won't wait around for. By the time Drake's verse thuds in like an anvil, it's clear we don't need him at all. Technically, the song is a"duet," but it ain't Aubrey she's flirting with — it's the melody and the minimalist dancehall rhythm. Drake's best move was to stand back and let her effortless, confident vocals shine.
Smith doesn't have a full album out, but both her 2016 EP, Project 11, and her new single, "Teenage Fantasy," prove that she's even better on the tracks she writes herself.