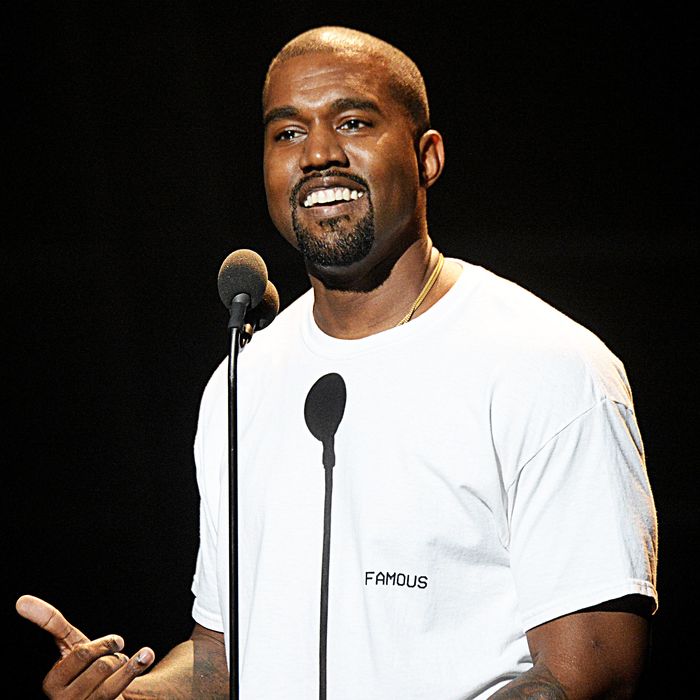 Kanye West.
Photo: Jeff Kravitz/FilmMagic
Kanye West has apparently taken his obsession with Calabasas to the next level, as TMZ reports that he recently approached Calabasas High School with a pitch to redesign its sports uniforms and rebrand its athletic program.
According to anonymous "sources," West's team reportedly met with school officials to discuss a potential collaboration, including the rapper's desire to change the school's colors and switch its mascot from the Coyotes to the Wolves. If the deal goes through, TMZ reports that West would also make a "sizable donation" to improve the school's facilities, including its gym.
While the potential CHS-Yeezy collaboration may sound a bit random, TMZ notes that the school currently has a deal with Adidas — which owns West's Yeezy brand — so the potential pairing actually "makes perfect sense." The school apparently hasn't made its decision yet, but we assume the new uniforms will fall in line with West's other "Calabasian" designs.