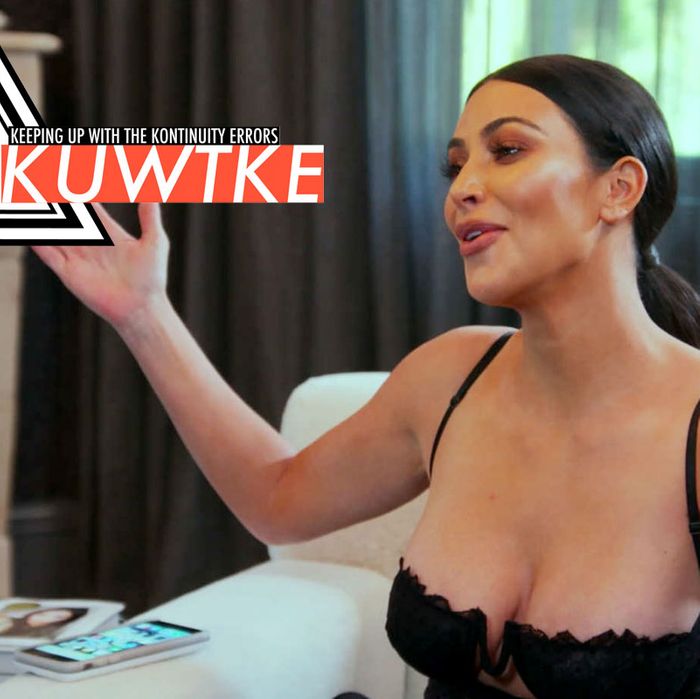 On this week's episode of Keeping Up With the Kardashians, our A plot was Caitlyn Jenner's book; our B plot was the family meeting an Indian prince; and our C plot was Kendall Jenner's obsession with cars. #LEGGO, Dolls.
Scene 1/Cold Open:
In our opening screen, we have Kendall Jenner in Malibu, a Californian city now owned by Miley Cyrus, filming a segment with Jay Leno and Caitlyn Jenner for Jay Leno's Garage. Kendall has made a name for herself in Southern California by being but a wee girl driving a vintage Corvette around town, which which is why she was picked for this segment. Caitlyn really wants to tell Jay that Kendall's been itching to paint her vintage car gray, and the two old-heads have a good laugh over the potentially foolish decision of a child. Jay searches for a comparable error, settling on taking the label off a Prada bag and replacing it with a lower-end label. And in general, Kendall stresses over how much she actually knows about the car. She tells her dad that she knows "personal things" about the Corvette, but not much about how it actually works. Nevertheless, she seems to enjoy herself as she rides off into the sunset with Jay Leno, former Tonight Show host and Tonight Show thief. This scene was filmed over a year ago on June 1, 2016.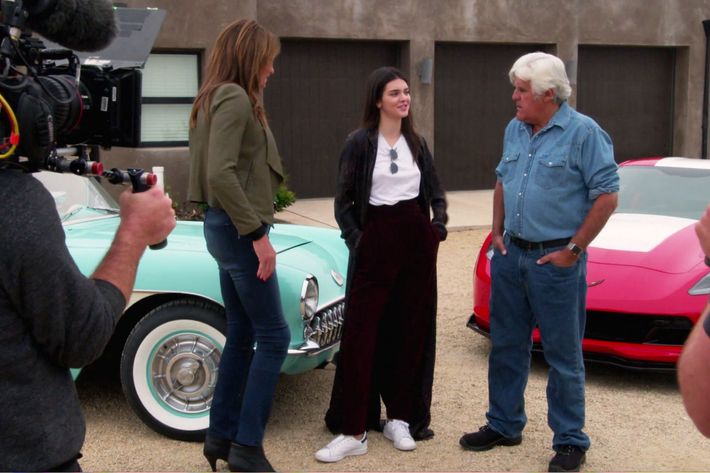 Scene 2:
Kourtney Kardashian, Kim Kardashian West, and Kylie Jenner's KUWTK replacement, Penelope Disick, hit the town for some ice cream. After ordering their dessert, the three ladies take a seat in the back of the creamery. Once seated, Kim mimics Penelope's tiny voice as she tells her mom to stop eating so much of her ice cream. Kim's interrupted, though, by a phone call from Caitlyn Jenner. As the phone rings, Kim frantically looks from it to Kourtney, trying to decide whether she should pick up. Kourtney says she declined a call from Caitlyn the night prior, and Kim wonders if Kris would be upset if she spoke to Cait.
Kim decides to answer. Caitlyn is freakishly chipper, the sort of chipper that Kourtney can't even handle, and she soon leaves Kim alone to deal with talking to Cait. Caitlyn wants to make plans to hang out with Kim before she heads all over the world for her book tour. Kim's unsure of her schedule, but will for sure see what she can do. The call is short and simple, though Kim's obviously annoyed and most likely not going to clear her schedule for a visit with Cait. This scene was filmed on February 27, 2017.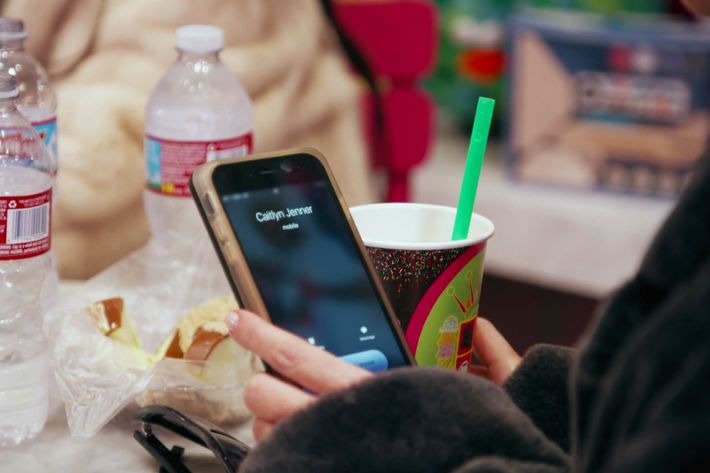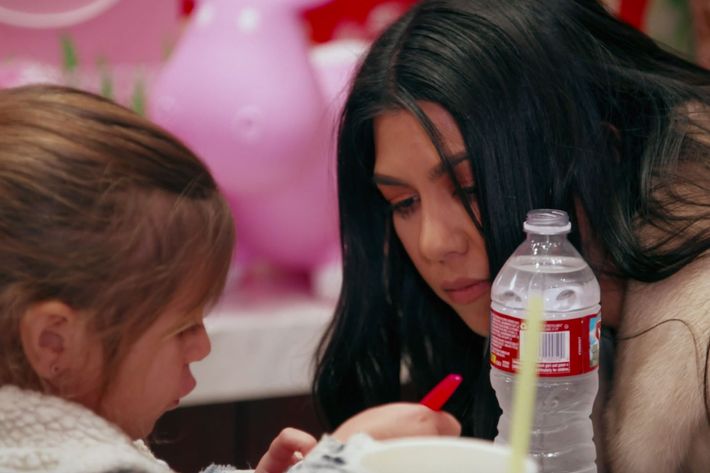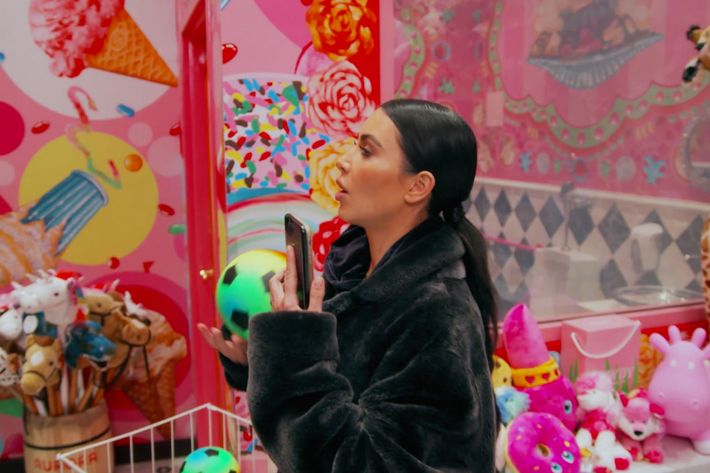 Scene 4:
After ice cream, Kourtney and Kim go to Kourtney's house where Kourtney eats a snack and Kim calls Kris. Kim doesn't like being placed in the middle of Kris and Caitlyn's drama, especially with the tension surrounding Cait's upcoming book. Kim wants to get her hands on a copy so she can see for herself if Kris has cause to be upset at her ex, or if either party is overreacting. When Kim calls her mom to get permission to ask for a copy of the book, Kris tells her that she thinks reading it is a great idea. In fact, Kris wants Kim to be honest and tell her if Caitlyn's portrayal of her is fair or not. Kim says she will do just that and emphasizes she'll be "really honest" no matter what. Like Scene 2, this scene was filmed on February 27.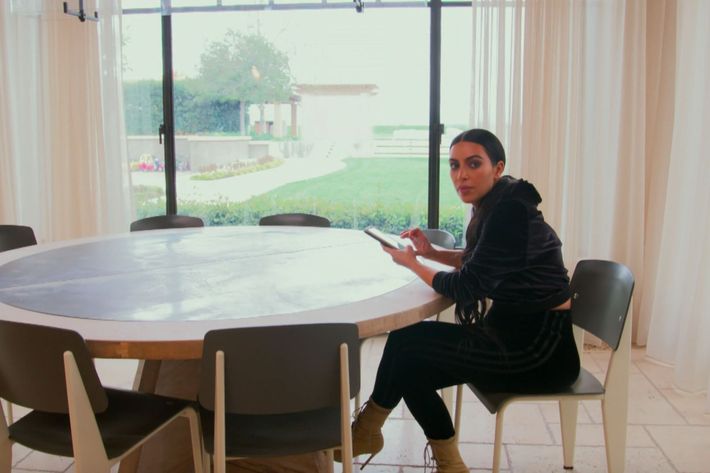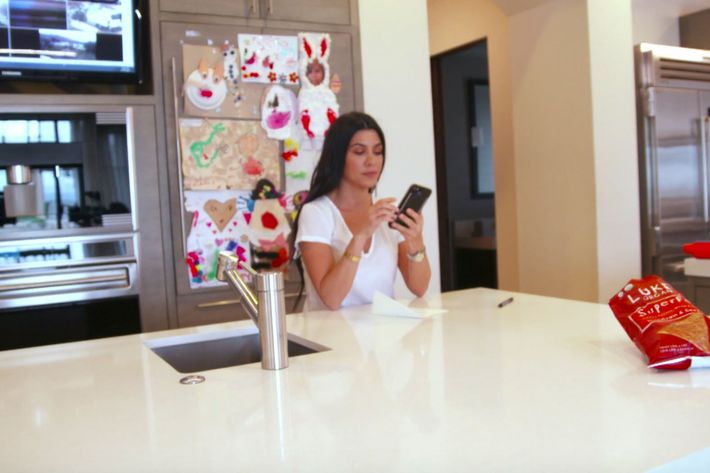 Scene 7:
Kendall Jenner, who's worked out a way to spearhead one episode a month, visits Kourtney and Kim at Kim's home. Kendall walks in with her Classic Car nose practically glued to the ceiling and asks why Kourtney felt the need to buy the brand-new Aston Martin parked out front. She doesn't understand why someone like Kourtney would need a car like that, and even when Kourtney explains that her son Reign's middle name is Aston, Kendall still isn't sold.
Kendall's come with some news of her own, though: While in India shooting the cover of Vogue India's May issue, she met Prince Manvendra Singh Gohil, the world's first openly gay prince. While talking with Prince Manvendra she came to feel his coming-out experience and bravery were similar to Caitlyn's. So, because she can, Kendall wants to organize a dinner for her sisters and the prince when he's in California. Kim and Kourtney are down, seemingly inspired and intrigued. Once they're done with that topic, Kourtney tells the room about an incredible matcha tea she had recently. Kendall wants to know more about the specific tea, but Kim asks what matcha even is (though Kourtney explained it to her in January 2017). Not great for someone who once claimed to "remember everything." Anyhow, this scene was filmed on March 9, 2017.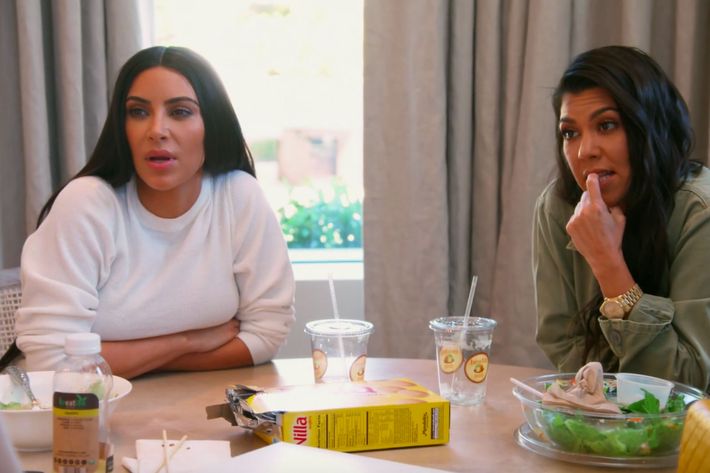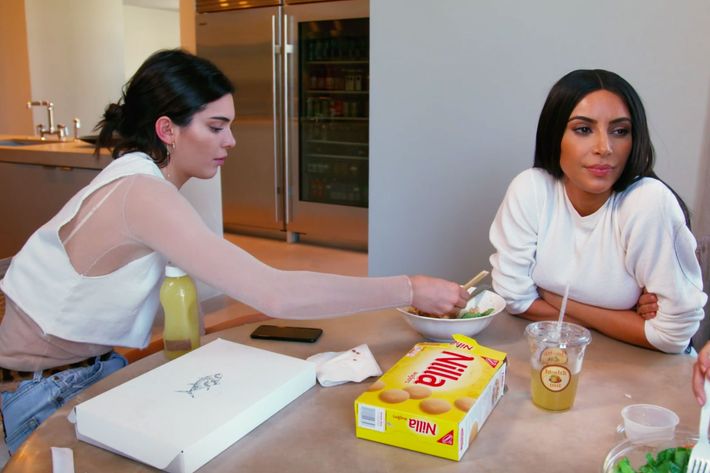 Scene 9:
At Kourtney's house, Kim chats for a bit with North West, who had a tennis lesson and an experience catching leprechauns in Kourtney's backyard. Within seconds the child tires of her mom and Auntie Kourtney and asks to be released to hang out with the Crown Jewel of Calabasas, Penelope Disick. Once North leaves, Kim is free to talk at length about how terrible Caitlyn's book was. More specifically, how terrible Caitlyn was to their family in the book. It's odd that someone as proud as Caitlyn didn't send advance copies to everyone in her family who could read, and it's also odd that not everyone who could read had any interest in setting their eyes on a copy. Kim explains that Caitlyn seems mad at Kris for no reason and paints these grand lies about Kris stealing from her, when in reality Kris put Caitlyn back on the map with public speaking.
Kim goes further and tells Kourtney that Caitlyn wrote about keeping the Kardashian name out of her first Diane Sawyer interview because most people associate the name with "publicity stunt." Kourtney calls this stance "pathetic." Kim also doesn't buy Cait's claim that KUWTK was created because of her, since "It's not called Keeping Up With the Jenners." After hearing Kim out, Kourtney's most confused by Cait's theory that Kris was hoarding KUWTK checks. Both Kourtney and Kim confirm with one another that Kris was using those checks to pay their mortgage, bills, tuition, and debts. In an interesting admission, Kourtney says that the family moved to Hidden Hills before it was "cool" because it was less of a financial burden than living in Beverly Hills. She also reveals that when KUWTK first started Kris was borrowing money from Kourtney and their grandmother MJ. This scene was filmed on March 13, 2017.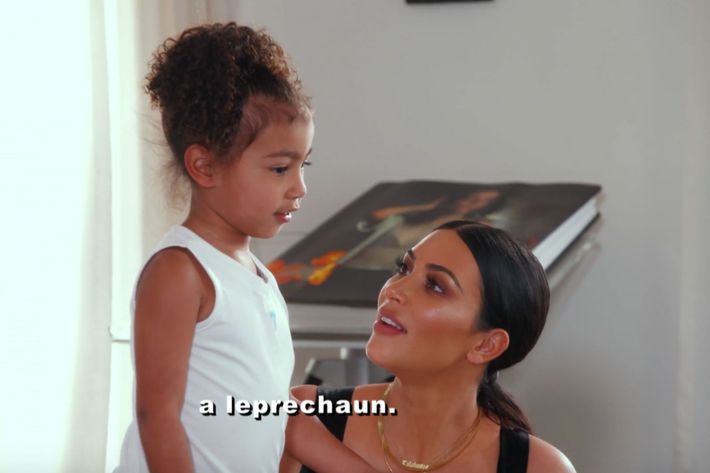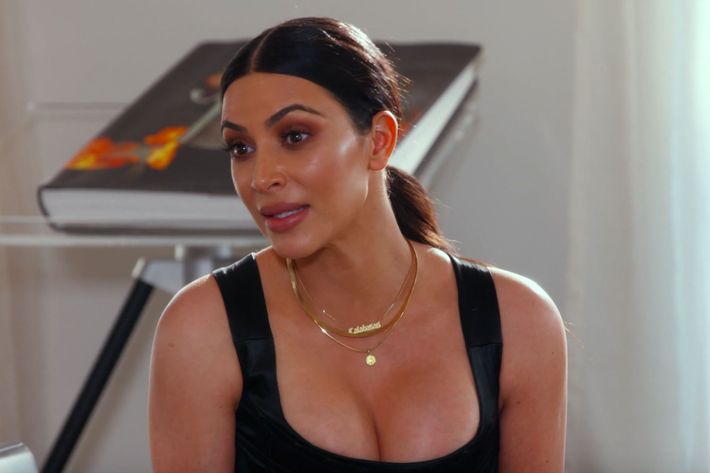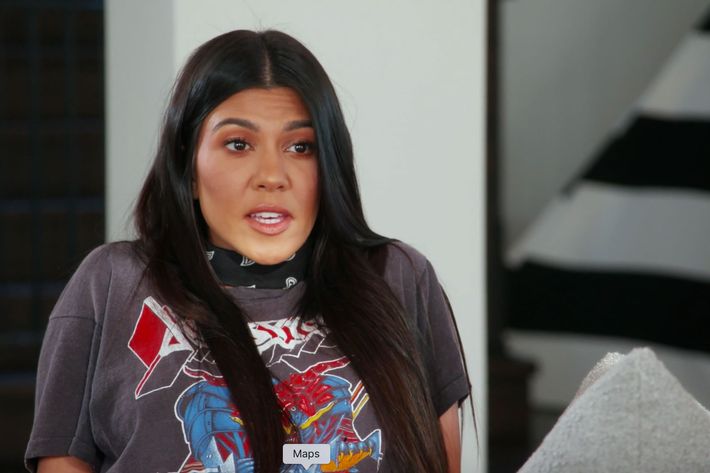 Scene 11:
To continue her Caitlyn Jenner dis tour, Kim scoots her li'l self down the road to Kris Jenner's home. Kris is in her office, and before Kim can talk about Cait, they make a quick FaceTime call to Khloé Kardashian and her boyfriend, Tristan Thompson. It's Tristan's 26th birthday, so of course Kim and Kris serenade him with the full rendition of "Happy Birthday." Kim, pop sensation and "Jam (Turn It Up)" icon, gives the song her all and even ends with a lengthy high note.
After their celebration of Tristan, Kim and Kris dive right into Caitlyn's book. Kim starts by saying that there's a way for Caitlyn to get her message and story across without being so negative, but instead she went the complete opposite route by slandering Kris and her kids. Kris, who has had time to sit with the information in the book a bit longer than Kim, is still not over some of the book's accusations and revelations. Now that Kim knows what's in the book, Kris can get more specific about what upset her.
Kris says she never stole a dime from Caitlyn, for example, and that the truth is Cait hasn't paid a single bill since 1972. Kris also claims that when she and Caitlyn first started dating, Caitlyn completely omitted the fact that she and Linda Thompson, Caitlyn's previous wife, divorced because Linda decided she couldn't be with someone who was experiencing gender dysphoria. Kris simply wanted the same honesty, which would have allowed her to make an informed decision about whether to stay in the relationship or leave it. By this point, Kris has totally broken down over Cait, but vows to try and remember the good times they had, despite the person she loved for 25 years souring their whole relationship. This scene was filmed on March 13, 2017.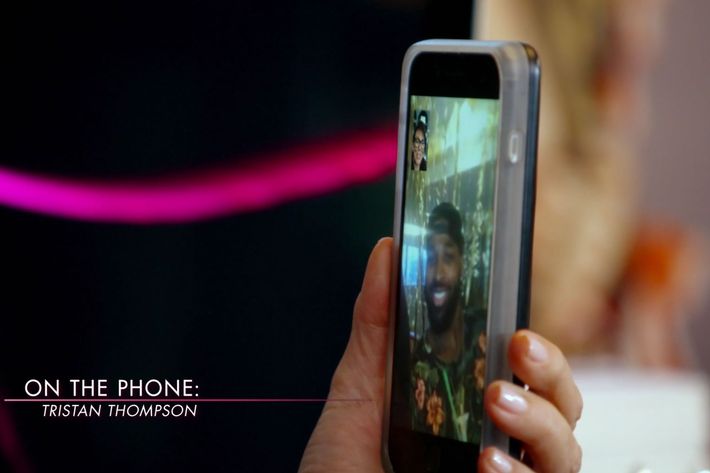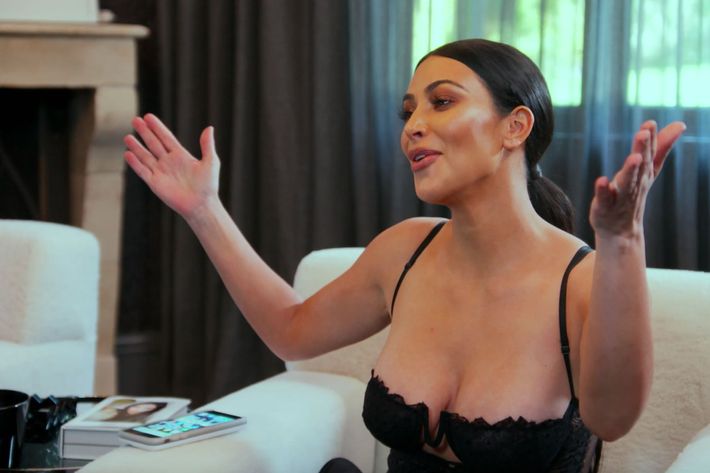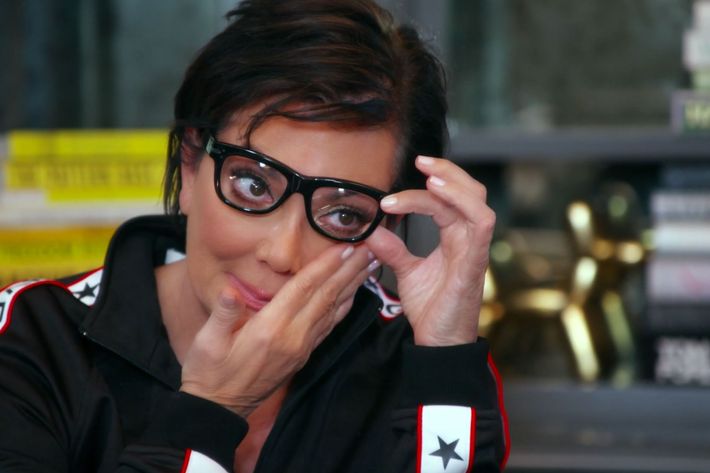 Scene 12:
Staying true to her word, Kendall invites Prince Manvendra Singh Gohil to Khloé's house for a meal with her older sisters. Prince Manvendra talks about his coming-out experience with the ladies, describing how his family disowned him and his ex-wife's current life with a new husband. The sisters are touched by Prince Manvendra's honesty and decency toward his ex-wife, and wish that Caitlyn would have handled her transition this way. Kim expresses her happiness for Cait's transition, but wonders how the experience would have been different if she'd just been kinder toward the family. This scene was filmed on March 24, 2017.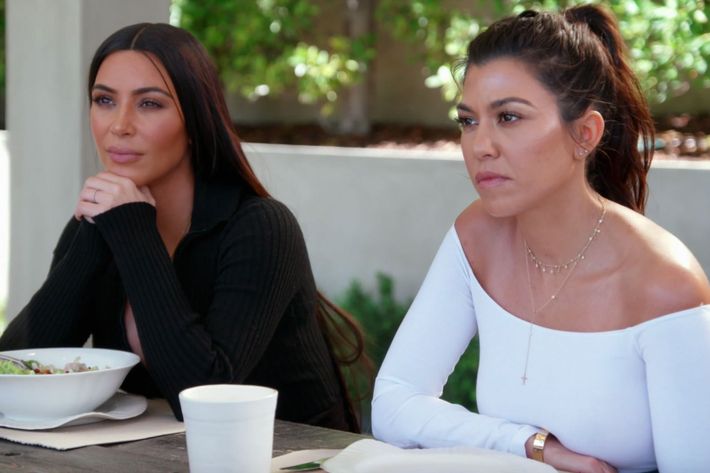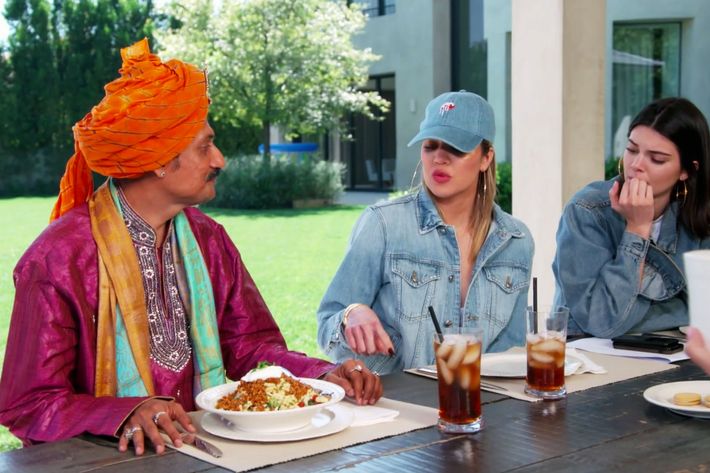 Scene 13:
Kim's not done with her Caitlyn Jenner dis tour, and her final stop takes her to West Hollywood. There, in Kendall's bedroom, Kendall explains the neon art above her bed: It's the dick dimensions of an artist's ex-boyfriend, and below that is a message to his new girlfriend. It reads, "glad to hear you're a happy girl." Kendall is very pleased with the art being above her bed and makes sure to tell Kim that the dimensions are that of a very large penis. After assuring Kendall that the penis's dimensions are indeed large, Kim brings up Caitlyn.
Even though Kendall can also read and is Caitlyn's biological child, she hasn't read the book, so Kim gives her the lowdown. Listen, there's no excuse for anyone who hasn't read the book to not read the book — Kim schooling Kendall on Caitlyn is pretty weird. Kendall's shocked to hear that Caitlyn is trying to distance herself from the Kardashian name and wonders how she can do that when she helped raised them. Kendall also thinks Caitlyn is being just plain old mean, which is apparently news to her. My advice to Kendall is read the fucking book!!! This scene was filmed on March 30, 2017.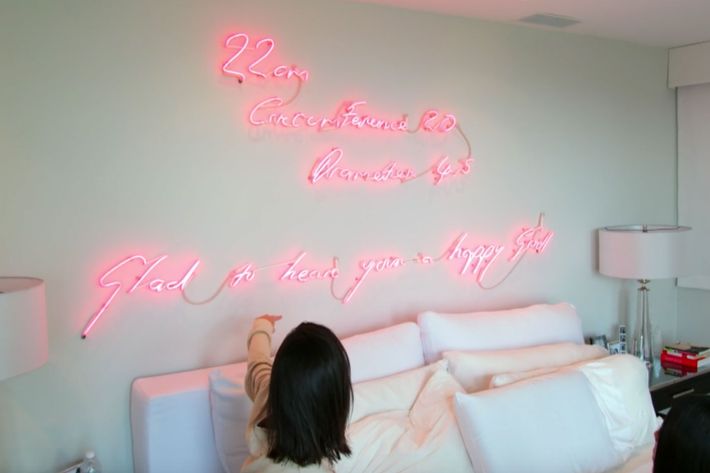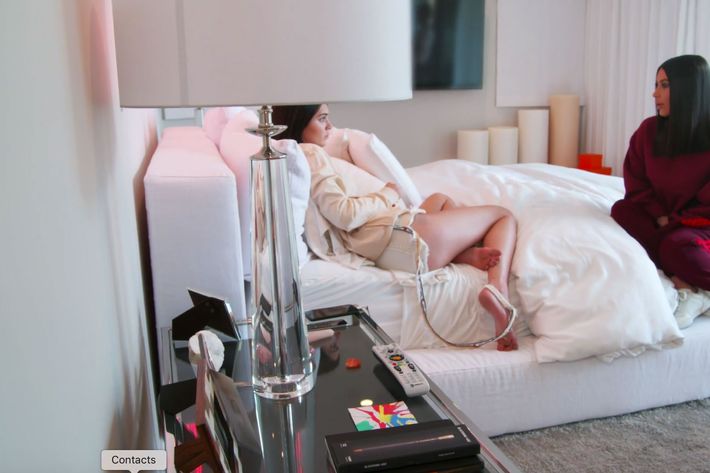 Scene 15:
Kendall, who still hasn't read the book, heads to Kris Jenner's home to talk through Caitlyn's thought process. In Kendall's opinion, Caitlyn truly feels what she wrote in her book and was living with a different set of truths than the rest of the family. Still, Kendall doesn't think that Caitlyn should have been as mean. Kris agrees with Kendall, but tells her that the most upsetting thing is the fact that Kendall's children will be able to look back at these lies and fabrications and have to wonder which grandparent to believe. She goes further and says that she's being singularly penalized for Caitlyn leaving behind her kids from previous marriages (a.k.a., the other Jenners who don't get TV time). As far as Kris is concerned, that's all to do with Caitlyn not picking up the phone to call them herself. Kendall remains confused, but promises to still love Caitlyn — but not enough to read her book, apparently. This scene was filmed on April 18, 2017.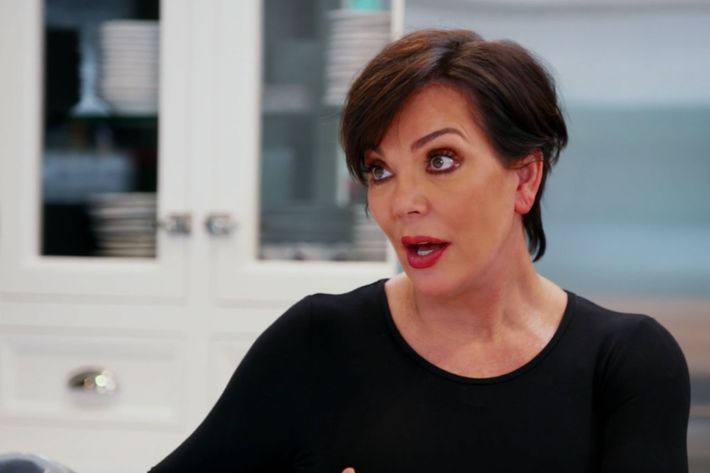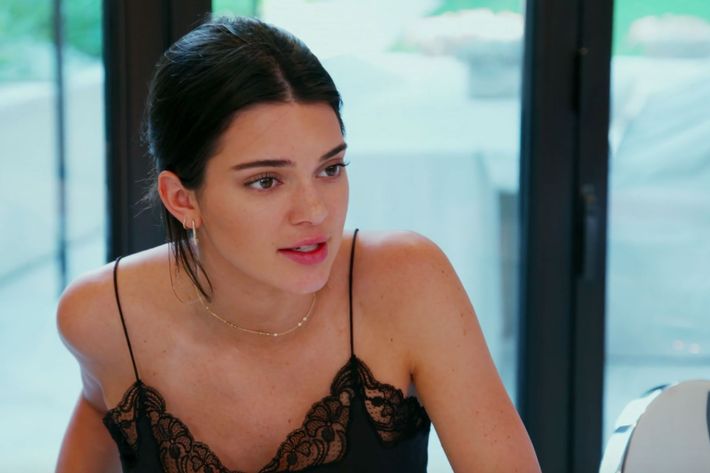 That's it for this week, Dolls. You already know what I need you to do, though. Come back around next week for another #KUWTKE recap of Keeping Up With Kimberly West's Singing Career. #SLANDER