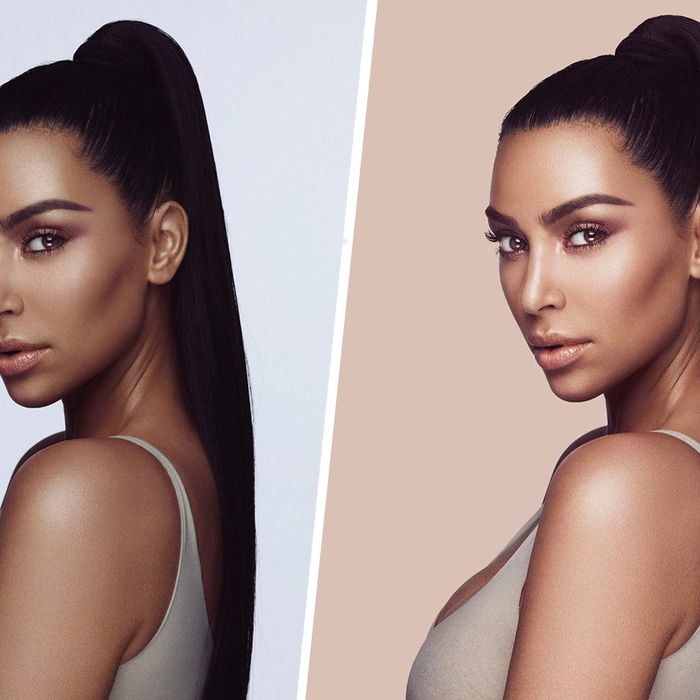 Kim Kardashian West Beauty marketing photos before (left) and after (right) the blackface controversy broke.
With less than a day to go until its June 21 (9 a.m. PST!) launch, there's a lot to parse about the Kim Kardashian West beauty line already. We know that the brand's first item will be a $48 cream contour kit, a concealer is headed down the pipeline in two months, and in the line's marketing materials, Kardashian West was accused of promoting blackface (uh-oh).
In an interview with the New York Times, Kardashian West addressed the controversy, saying:
I would obviously never want to offend anyone. I used an amazing photographer and a team of people. I was really tan when we shot the images, and it might be that the contrast was off. But I showed the image to many people, to many in the business. No one brought that to our attention. No one mentioned it.




Of course, I have the utmost respect for why people might feel the way they did. But we made the necessary changes to that photo and the rest of the photos. We saw the problem, and we adapted and changed right away. Definitely I have learned from it.
Speaking of tans, here is a photo of Kardashian West without one.