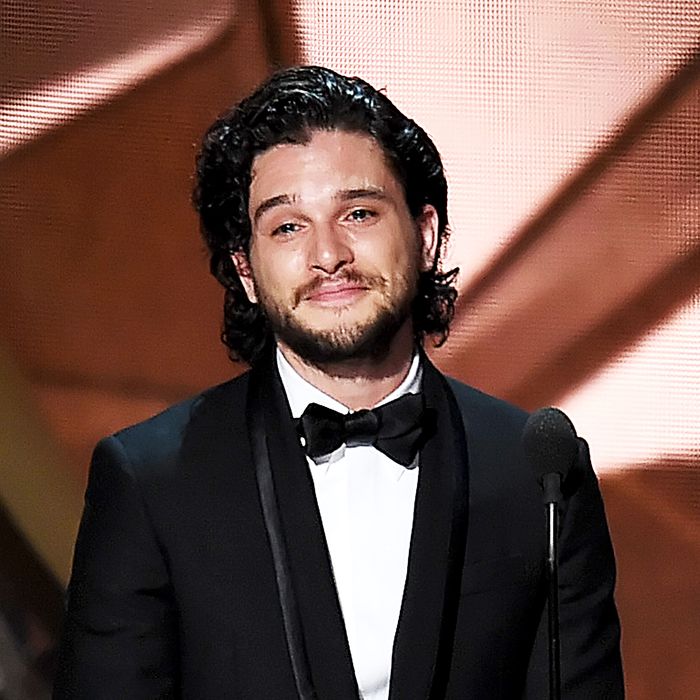 Kit Harington, only slightly more awake.
Photo: Kevin Winter/Getty Images
With filming wrapped on Game of Thrones' seventh season, Kit Harington is living it up, partying hard, and falling asleep at precisely 12:30 a.m. at the club.
A source told "Page Six" that Harington dozed off during a night out at the Boom Boom Room in New York City.
"Kit fell asleep at the club. His head was rolled back on the banquet while his friends continued chatting. He slept through songs blaring by ABBA and Prince," they said, making sure to clarifying that "he wasn't passed out from alcohol. He just seemed sleepy."
You're right, you guys really do have so much in common.