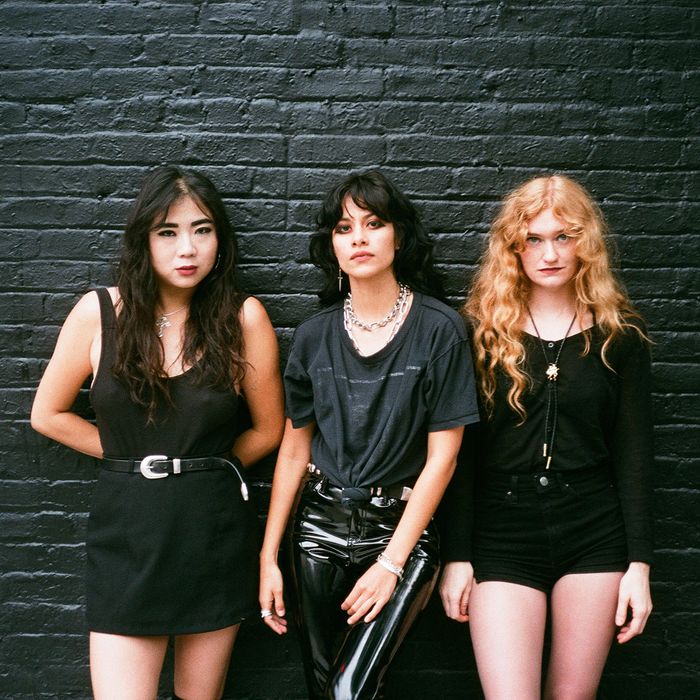 L.A. Witch.
Photo: Marco Hernandez
This summer, every festival lineup and radio station will inevitably feature the same predictable artists. That's a Bop is our monthlong effort to introduce you to artists and songs beyond the top-ten list.
If you've never before been surfing or had a wheatgrass smoothie or participated in a cultlike ritual in the spooky hills above Los Angeles, L.A. Witch's "Kill My Baby Tonight" will have you signing up for all three before you can say Joan Didion. The goth-pop trio's debut album is inspired by 1960s-era Hollywood — a time when caftans were all the rage and serial killers were on the loose. Listen to "Kill My Baby Tonight" as you wander out into the sunset for a cleansing bonfire. Then throw all your ex's stuff in it.
But maybe don't take the song's lyrics too literally. There's no shame in being a good witch.
L.A. Witch's self-titled record will release on Suicide Squeeze Records on September 8.