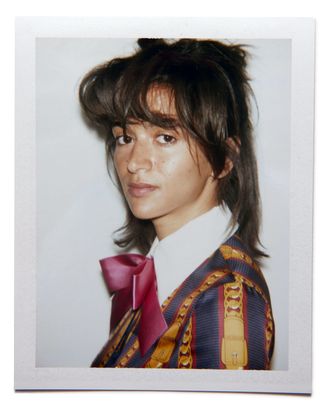 Laila Gohar wears Gucci.
Photo: Lucas Michael
Laila Gohar arrives to the Cut's shoot in an Apartamento magazine sweatshirt. The magazine's founder also happens to be her fiancé, and they are, she says, currently redoing their place, which entails things like "discussing a shade of a Pantone chip for a month." When she's not obsessing over paint colors, she's creating what she calls, on her website, "unique eating experiences" for clients like Opening Ceremony and Creative Time.
Gohar's unusual career in food has taken her all over the world — at the shoot she mentions that she's fresh from trips to India, Mexico, Italy, and Spain — and on her Instagram, @lailacooks, she often posts food she's encountered on her travels. Read on for her lightning-round answers to our interview questions.
If you could speak to animals, which animals would you want to talk to? Birds, for sure. It would kind of be like singing.
Sneakers or slippers? Slippers.
What's something your social-media followers don't know about you? I have three siblings.
What was the last website you looked at? Baldor, where you order wholesale food for restaurants.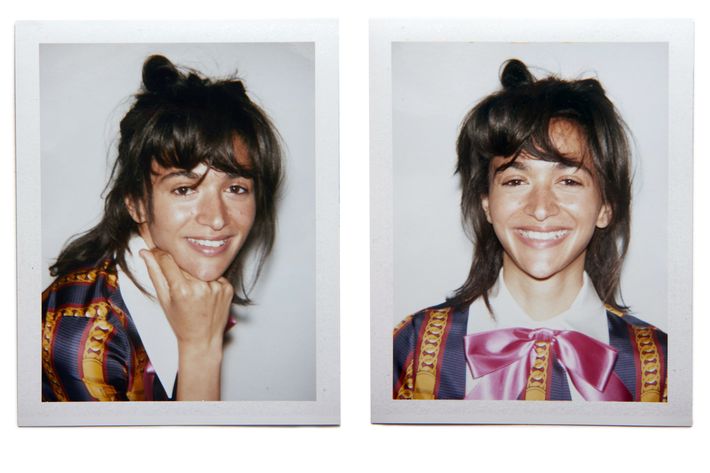 If you could be a magazine, what magazine would you be? Nest.
If you could be outfitted by one designer for the rest of your life, who would it be? Ossie Clark.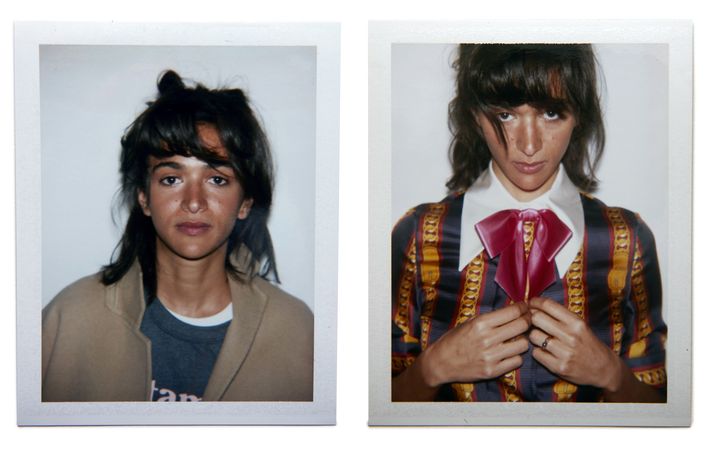 What time is your alarm set for in the morning? 7:45 a.m.
What do you eat for breakfast? I don't really eat breakfast.
If you had only three things you could eat for the rest of your life what would they be? Bread, olive oil, and fish.
Fuck /Marry/Kill? Marlon Brando/my fiancé/Bashar al-Assad.
Person you wouldn't mind being trapped in an elevator with? Ari Shapiro.
If you could tell Donald Trump ONE thing and make sure he would listen, what would it be? It's never too late to change.
If you were a color, what color would you be? I would definitely change all the time. I couldn't commit to one color.
Laila wears Gucci printed silk dress, $2,700 at gucci.com