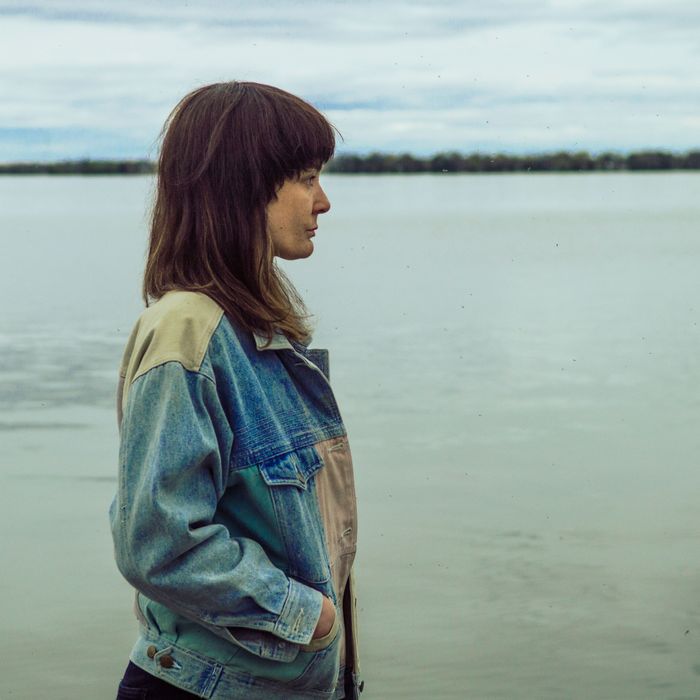 Elizabeth Powell.
Photo: Matt Williams
This summer, every festival lineup and radio station will inevitably feature the same predictable artists. That's a Bop is our month-long effort to introduce you to artists and songs beyond the top-ten list.
The last few years have been a struggle for the Land of Talk's Elizabeth Powell, who says she fell out of love with songwriting after the release of the band's album Cloak and Cipher in 2010. "I was just tired and felt a little disenchanted," she says. Compounding her exhaustion, Powell experienced a series of upsets: she lost her demo recordings when her laptop crashed, her father suffered a stroke, and she experienced damage to her vocal cords. But inspiration recently struck again, like it always does. And after a seven-year hiatus, Powell is back making music.
"This Time" is the first song Powell wrote for her new record Life After Youth and it's an anthem for Powell to remind herself of the importance of the creative process — "I don't want to waste it this time," she sings. The song features backup vocals from Sharon van Etten, who herself has dabbled in a few different mediums (did you catch her on Twin Peaks this week?), and if you're looking for the summer song to motivate you to finish your poetry book or that EDM record, "This Time" will give you a firm push forward.
Land of Talk's Life After Youth is out now on Saddle Creek Records.