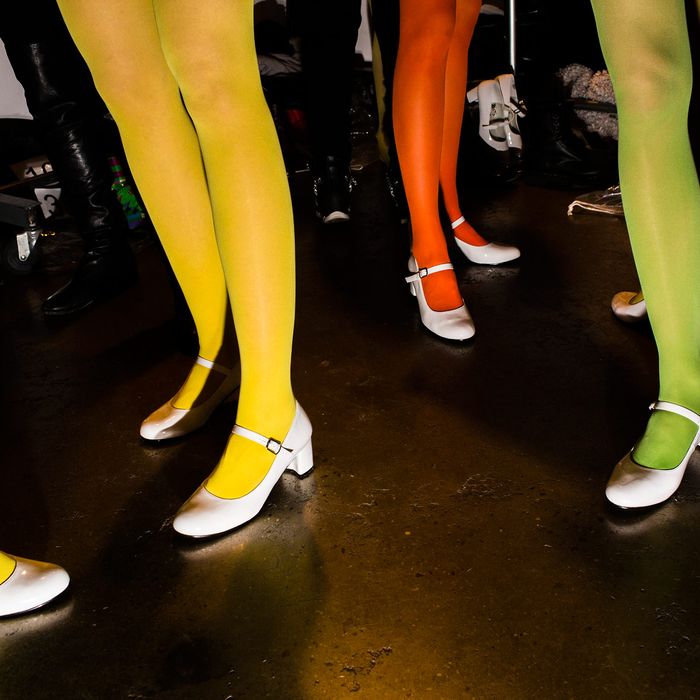 Backstage at Jeremy Scott.
Photo: Landon Nordeman
Though photographer Landon Nordeman is a fixture at fashion shows in New York, Paris, and Milan, he captures his most striking work behind the scenes, choosing to shoot all the drama backstage rather than looks paraded down the runways. The new exhibition "First Looks," on view at Voltz Clarke Gallery in New York, is the first showcase devoted to his fashion work. It features surreal behind-the-scenes photos from his book Out of Fashion, as well as recent photos from Fashion Week and the Met Gala that have appeared on the Cut and in New York Magazine, the New York Times and Vogue Paris.
Nordeman's photographs often catch quiet moments among chaos, whether through shots of Grace Coddington's fiery hair, a cluster of legs in neon Jeremy Scott tights, or a model's gaze as she passes through a crowd. In one particularly striking photo from the Narciso Rodriguez spring 2016 show, Nordeman captures the brightly lit, contemplative face of Cindy Sherman, her pink lipstick echoing the flecks of fabric in her coat.
Click ahead to preview photos from "First Looks," on view at Voltz Clarke Gallery through July 30.
If you buy something through our links, New York may earn an affiliate commission.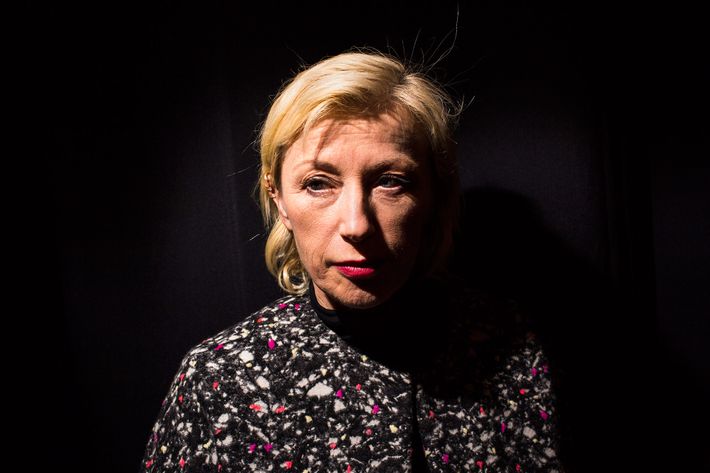 Cindy Sherman (at Narciso Rodriguez)
New York, 2015.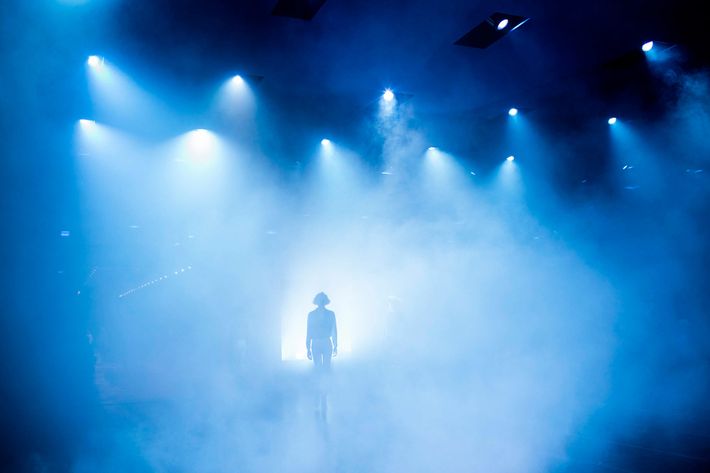 Dior Rehearsal (with blue smoke)
Paris 2017.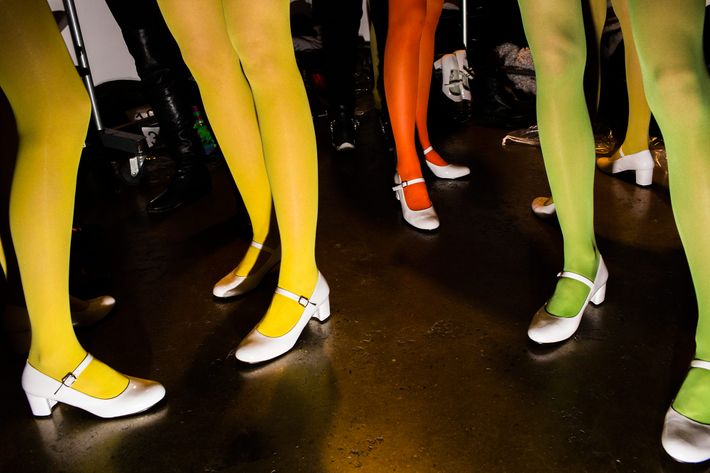 Jeremy Scott (with tights)
New York, 2015.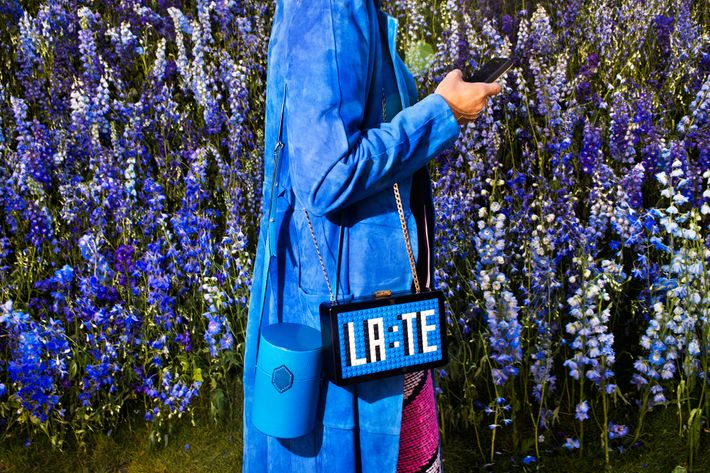 Dior No. 3 (LA:TE)
Paris 2015.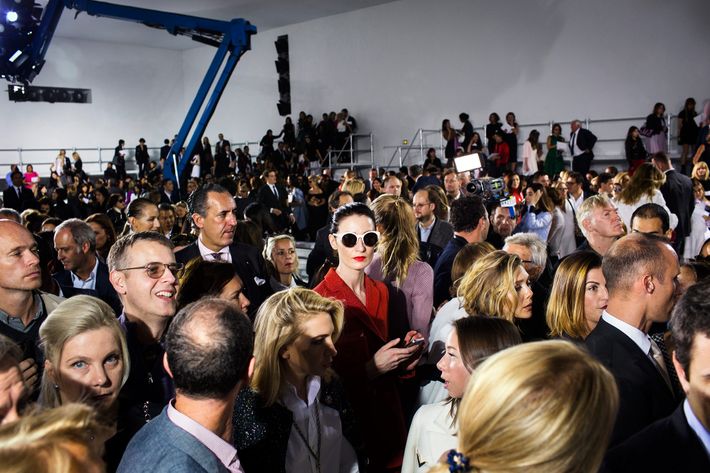 Dior No. 2 (lady in red)
Paris 2015.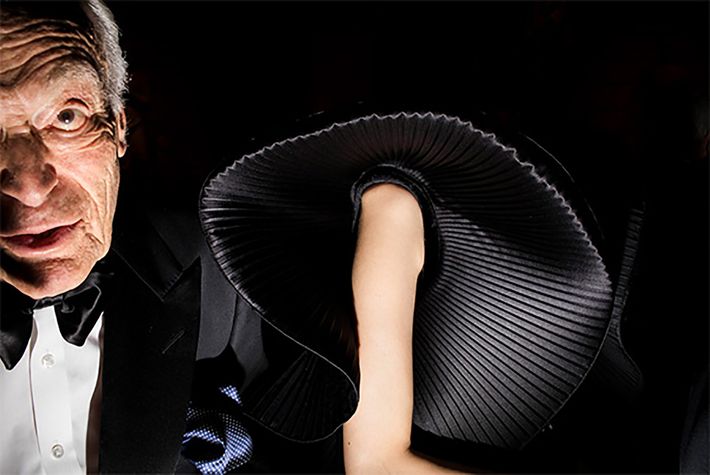 Leonard Lauder and Fei Fei Sun (in Alberta Ferretti)
Met Gala - New York, 2017.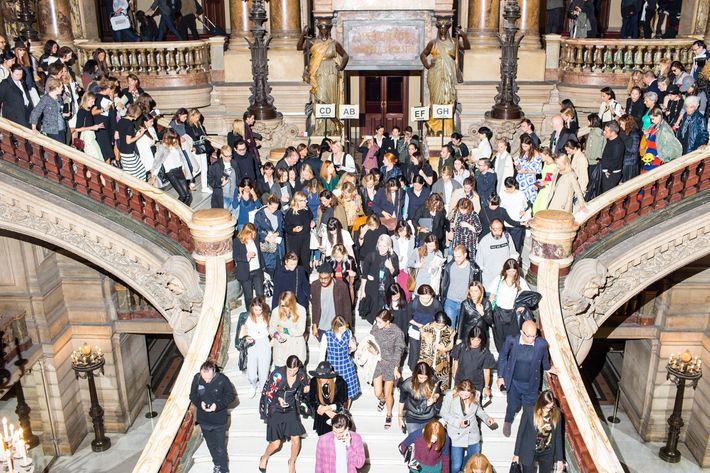 After Stella McCartney (at the Palais Garnier)
Paris 2014.