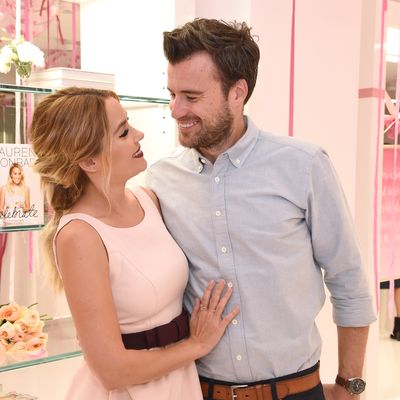 Photo: Larry Busacca/Getty Images for PMK*BNC
The art of the gender reveal has gotten over the top lately. People throw parties, make music videos, and even shoot off guns filled with pink or blue powder to announce the gender of their gestating fetuses. And let's not even get into how gender normative all of these things are — pink for girls, blue for boys and so on. Well, Lauren Conrad posted a gender-reveal announcement on Instagram about her baby with William Tell, but she kept it pretty low-key.
"I found this adorable birth announcement while helping my Grandma move and I thought it was the perfect way to share that William and I are expecting a baby boy!" she wrote as a caption to a cute old postcard. No guns-or-glitter baby announcements here, thank you very much.