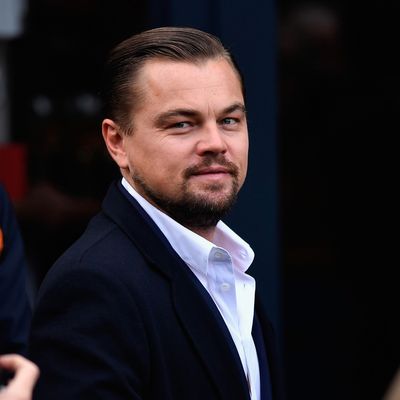 When you love to text.
Photo: Jeff J Mitchell/Getty Images
Leonardo DiCaprio is known for being a man who is reliable in his tastes: He likes wearing newsboy caps, riding Citi Bikes, and dating blonde models between the ages of 20 and 25. But during a recent night out at a party, he reportedly acted a bit differently.
"Leo was with the owner of Spring Studios and a bunch of ladies, but he was on his phone the whole time," the eyewitness told us. "After the cocktail party, we went down to the sixth floor. He was on his phone the whole time texting."
A far cry from the night when he left the club with 20 women — but who knows what was going on in the Pussy Posse group text?