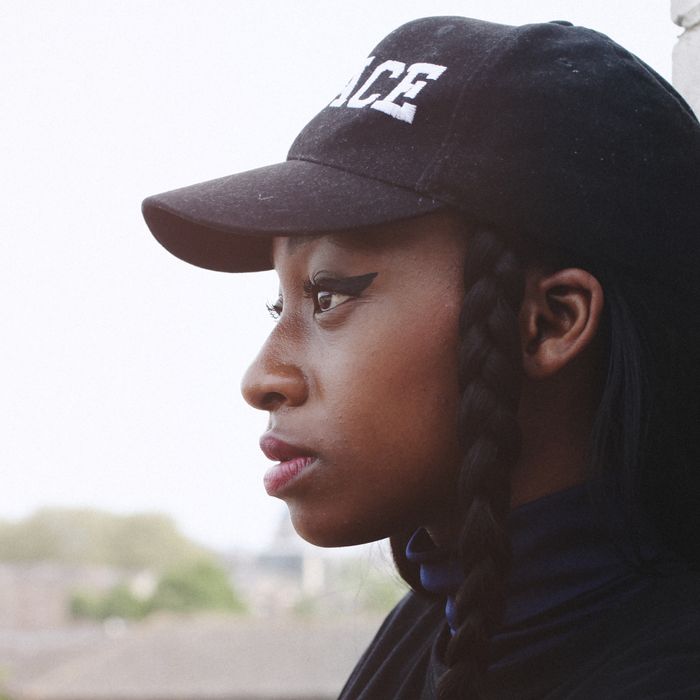 Little Simz.
Photo: Courtesy of the artist
This summer, every festival lineup and radio station will inevitably feature the same predictable artists. That's a Bop is our month-long effort to introduce you to artists and songs beyond the top-ten list, so you can brag about your impeccable taste in music, without putting in any effort.
North London's Little Simz is one of those artists who you'll follow down any rabbit hole: off-beat poetry over smooth emo guitar, gassed up low-key house-party rap, slowed-down soul songs about a world that is too good to be true — everything she does is great. But Simz is her strongest and most vulnerable when she's expressing that hard-to-place feeling we've all felt: the bewilderment and excitement that comes from being an outsider. "Backseat" is the anthem for those nights where you're feeling low and a little bit like you've lost your place — a feeling that comes around a lot on Sundays. The scaries might be long gone by Monday morning, but Simz's hook, "All my life been a black sheep / all my life been a black keys," will stay running through your head until next time they show up uninvited.
Little Simz's Stillness in Wonderland is out now.